In your bag No: 1199, Matt Erasmus
Matt is a third time offender. But fortunately for him JCH is an absurdly broken system, so he is is welcomed back with open arms. Come and Check out how Matt's bags have changed.
I'd like to submit my third (and possibly final) bag for you and the community to have a look at.
I'm a repeat offender and hopefully getting over a fairly severe case of GAS. I also figured I'd submitted a bag at around this time for the last couple of years so I'd keep up the tradition.
Round One: https://www.japancamerahunter.com/2013/02/in-your-bag-no-437-matt-erasmus/
Round Two: https://www.japancamerahunter.com/2014/04/bag-835-matt-erasmus/
Round Three:
As you can see my little bag has changed yet again. I still have the M8/28mm Ultron but I rarely shoot it any more.
I recently got rid of my M2 and M6, along with a bunch of lenses. All of this went into this rather gorgeous black paint Leica MP. There was nothing wrong with the M6 but I made the mistake of stopping by Aperture and picking up the MP. Most of my Leica "mistakes" have started with me simply picking up the gear. Thanks Carl. Thanks Dan. I also ditched the mix of Voigtlander and Zeiss lenses for a Leitz Summicron 35mm and 50mm combination.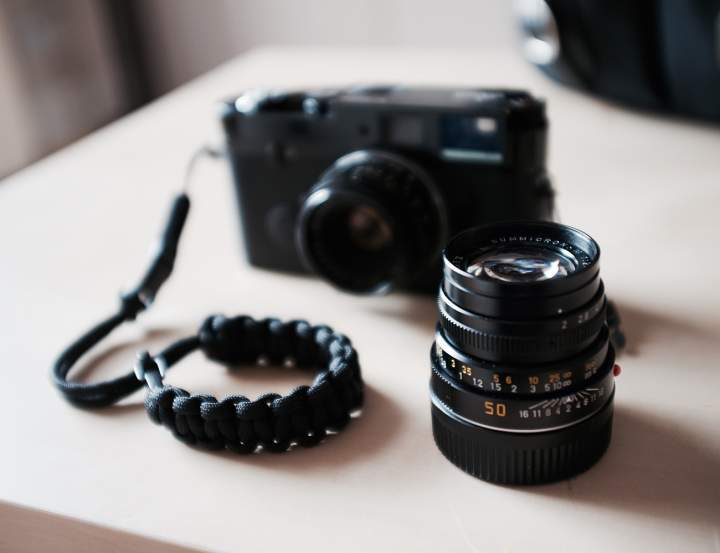 I'm still shooting street and have settled on a mix of Kodak Portra/Tri-X, although I'm only now finishing off a large cache of Neopan 400 that I've had.
I left Norway and am now roaming the busy streets of London. I do miss Norway, but London is a little more conducive to street photography. I'm also slowly learning that less is more and I think my current bag reflects that.
So as much as things change they stay the same. Still shooting Leica. Still shooting film. Still in the 35mm/50mm focal lengths. I have no idea if my photography has improved but I know I'm enjoying the process more and more. Film is slowing me down and making me put more thought into my frames. I'm also doing a lot more development at home which is helping keep the costs down. My next steps are to get into a darkroom more often and start making prints.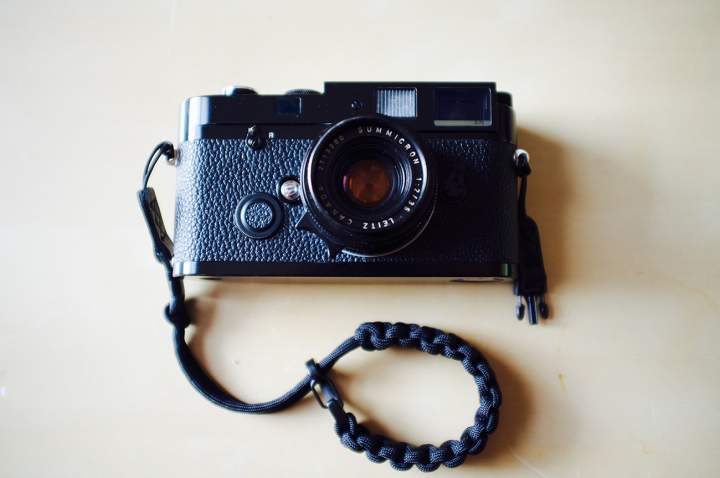 I have to say a huge thank you to Bellamy for the half cases. They're amazing for carrying around a few rolls of film. Much more efficient than the full cases. These now stay in the fridge at home and carry the bulk of my film stash, much to my roommates dismay.
Hope you enjoyed my little bundle of joy. I certainly do.
Matt
http://flickr.com/photos/mattzn
http://instagram.com/shootmorefilm
Thanks for sharing your bag with us again, Matt. You are always welcome back, anytime.
Check out the links and make sure you come and comment.
Keep them coming folks, we need more submissions, so get your bag on Japancamerahunter.com.
Send me a hi resolution image of the bag. Optimum size is 1500 across. Please ensure there is a bag in the shot, unless you don't use one. The more you can write about yourself the better, make it appealing and tell us a story.
Oh and don't forget your contact details (twitter, flickr, tumbler et al). Send the bag shots here. Please understand that there is a long wait now as there is a backlog of submissions. Not all make the cut, so make sure yours is funny/interesting/quirky. And please make sure the shot is of good quality, as the ones that are not do not go up.
Cheers
Japancamerahunter