In your bag No: 1172 – Joe Morrissey
Joe shares with us not so much of a bag really. In fact I think this one is going to prove rather controversial with some of you guys. Is this really a camera bag at all? Still, it is what Joe uses to shoot, so check it out.
Hi JCH
This is the contents of my "camera bag".
In truth, i don't use one, but theres a good reason for that, I primarily shoot with an iPhone.
I guess my "bag" would be my pocket…
I love shooting with my Fuji X100, but even a camera that is promoted as being so portable, is an inconvenience for me.
I like to capture the moment and being prepared for every moment, isn't the easiest thing to do.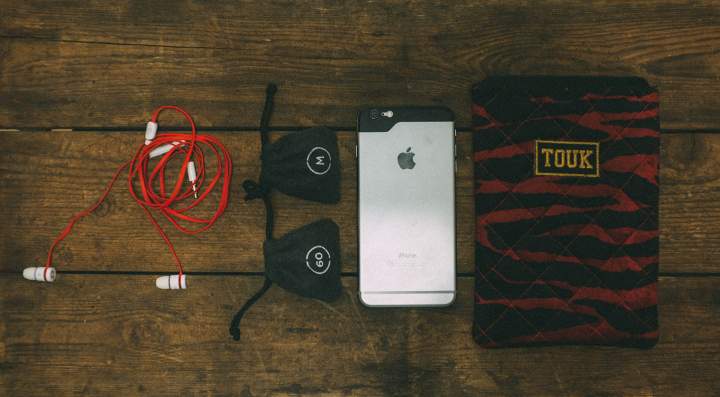 As they say, "The best camera is the one that's with you" and if you have your Leica M6 is with you, then use it!
But my iPhone always happens to be with me, so it will always be the best.
In my bag, we have:
iPhone 6 Plus: A recent upgrade, I've used iPhones for photography since the 3GS and I like to stay on top of the tech.
Beats urbeats headphones: Aside from listening to music while shooting, they're perfect cover for have your phone pointed at people. Also good for remote shutter action.
Moment Lenses (18mm Wide & 60mm Telephoto): In my opinion, Moment make the best add-on glass for iPhone. The wide angle lens has very little fallout or curve distortion and the telephoto makes up for the lack of optical zoom. Sturdy lenses with a bayonet mount.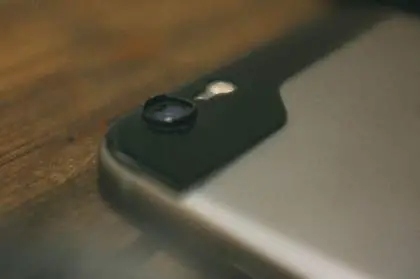 iPad Mini (With case by Takeover UK): Essential for on the go editing. A little more redundant since my upgrade to the larger screened iPhone 6 Plus, but I'm including it as it has been part of my "essentials list" for a few years now and I'm yet to phase it out completely.
If anyone wants to see what kind of photos a bag like this produces, please check out my work at the following:
Instagram.com/joemorrissey
joemorrissey.vsco.co
thedailycamera.tumblr.com
Good day to you all, thanks for reading!
Joe Morrissey
Thanks for sharing that with us, Joe. A camera bag for the next generation.
Check out the links and make sure you come and comment.
Keep them coming folks, we need more submissions, so get your bag on Japancamerahunter.com.
Send me a hi resolution image of the bag. Optimum size is 1500 across. Please ensure there is a bag in the shot, unless you don't use one. The more you can write about yourself the better, make it appealing and tell us a story.
Oh and don't forget your contact details (twitter, flickr, tumbler et al). Send the bag shots here. Please understand that there is a long wait now as there is a backlog of submissions. Not all make the cut, so make sure yours is funny/interesting/quirky. And please make sure the shot is of good quality, as the ones that are not do not go up.
Cheers
Japancamerahunter