Photography zines (and books) No: 26
I swear I am trying to get through these books. Apologies to all who have sent them and have been waiting. I truly love getting them and love to have them on hand. Keep them coming.

I never get tired of seeing great new work and sharing it with all of you. But I need you all to keep on sending them in. Keep them coming by following this link.
Thanks.
San Francisco 2014 by Troy Holden

Troy has been on the site a few times before, always sharing with us his work from the streets of San Francisco. And I have to admit, I get a twinge of jealousy every time I see his work, as I would love to be shooting the streets there.
This particular book that Troy is sharing with us is a small personal run of books that he has made. All of the images contained within are actually prints that have been glued to the book itself. And they are fantastic.
I love the stories that these images tell, the sheer strangeness of the San Francisco streets is what I find immensely appealing. The broken dreeams and the humanity toiling through that debris. The book is chock full of powerful pieces.
This one is not for sale, these were made in a very limited number and I am deeply thankful to Troy for sending me one.
You should really check out his site and you might be able to grab one of his other zines there too http://troyholden.com/ and twitter https://twitter.com/troy
Airplane Extreme 5 * Star Issue 2 by Olen Daelhousen

It is kind of funny that this one is here, as the last time I shared Olen's work, it was at the same time as sharing Troy's work. Timing huh? Anyway, this is the second issue in the series.
All of the images have been shot on film, in the southern United States. This time it is a series of abstracts that work with one another to create a sense of decay. But not quite in a morbid manner, more a gentle decline of something that was once venerated.
These images all tie to each other well and create a storyline that is clear and comforting. This is a very nicely thought out zine.
Check out Olen's site http://www.ax5chronicles.com/ you might even be able to get yourself a book there.
Japan by Carson Lancaster

Carson is a very busy boy. When he isn't running his gallery in San Francisco, which I swear I am going to visit soon, he is making zines, books, taking pictures and being an all round cool dude.
This time around though, Carson shares his impressions of Japan with us from a visit he made in 2014. I was fortunate enough to meet him when he came to Tokyo and I got to have a chat with him about his work. He is super passionate about shooting film and taking pictures.
It is always interesting to see them images of Japan through the eyes of a tourist. I am a foreigner here, but I am a local in many ways, I have become immune to the daily absurdity of Japan. So I get a kick out of seeing images like Carson's.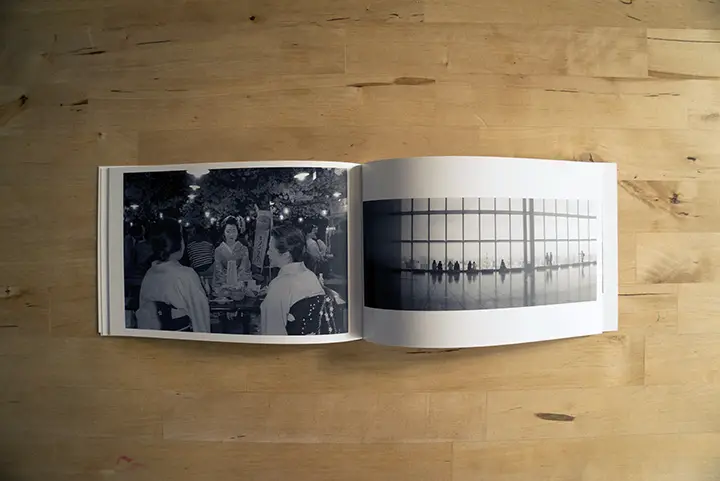 I am sure that if you contact Carson and ask very nicely he will sell you one of these little beauties http://carsonlancaster.com/
And you should totally check out his gallery if you are in SF http://book-job.com/blog/
Thanks to all the guys for their submissions, it is a really cool thing to be able to share them all with you. And remember, this is open to everyone, all you need to do is send one to me. If you would like to have your zines or books featured then all you have to do is mail me. Hopefully there will be plenty more of you who want to get your books and zines out there to the world. Another instalment will be coming soon.
Thanks
Japancamerahunter