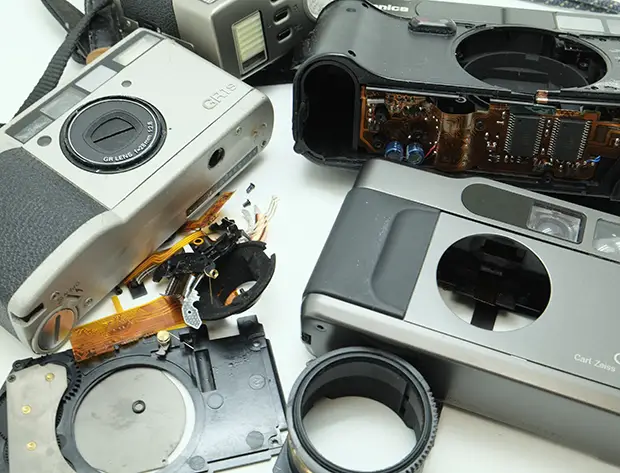 Camera repair news
It is my sad duty to announce that a number of cameras will no longer be serviced by their makers in Japan.

As many of you may know, I have been arranging repair jobs for a number of Japanese camera brands for a few years now (link here). All was fine and dandy, with lots of happy cameras going back to their owners working like a dream. But the happy days are over.
I had a conversation with a staff member at Ricoh today and he informed me that there are no longer any parts for the Ricoh GR1 and GR1s cameras and as of now they will no longer accept repairs for these cameras. The Gr1v has limited parts too, so only certain repairs can be carried out (no more complete lens units).
I have also been in touch with Kenko-Tokina (Konica) and they have told me they have no parts for the Konica Hexar AF cameras and only limited parts for the RF cameras. Minolta cameras are handled by the same group, and they are still repaired, for now.
Kyocera (Contax) cannot repair the T2 due to lack of parts (noticing a theme here?) and can only perform limited repairs on the T3.
Epson still repair the RD cameras, but will not replace sensors.
Sad news indeed, but news that we all expected to come at some point. These cameras are complex and parts are limited.
I no longer can have these cameras repaired, and will not be taking them on.
Many other cameras can still be repaired though, including classic Pentax, Canon, Nikon, Leica, Mamiya and many others. Drop me a line by clicking here if you want to know if your camera can be repaired.
If any of you have any alternative suggestions for repairs of these cameras please share them below.
Cheers
JCH