JASON LEE – PHOTOGRAPHER
A great interview with the photographer and multi talented Jason Lee. Jesse Hayes put this interview together and I am eternally grateful to him for it. When I was a teenage skater, Jason Lee was a hero of mine. And now, as I have grown Jason is now a photographic inspiration.
Jason Lee
Christmas morning, 1988, I had unknowingly one present left. My father had secretly hidden a large red box behind the sofa waiting until I had opened all my presents. As I tore the red paper and ripped open the box a huge smile of excitement grew on my face. Inside was a bright blue Tony Hawk skateboard deck, red Tracker trucks, and blue G&S wheels.
That same year living thirty minutes away from me in Huntington Beach, California, 18-year-old Jason Lee turned pro for Blind Skateboards. He would go on to be in the pages of Thrasher and TransWorld skateboard magazines of which I read avidly. That along with being cast in Sonic Youth's 1992 video 100% made a big impression on the younger me.
Jason Lee is a photographer/actor/director/skateboarder. An artist of numerous mediums with many accolades to his name; a 2005 and 2006 Golden Globes nominee for best actor and in 2019 Jason was inducted to the Skateboarding Hall of Fame. He balances photography with an acting career, as well as co-managing Stereo Skateboards with fellow ex-pro skater Chris Pastras, which they started in 1992.
For 20 years Jason has had his finger on the shutter button championing film all along the way. With several books and exhibitions under his belt he has no plans of stopping. He not only produces his own work but in 2015 started a photography book publisher, Film Photographic. They release the work of Jason's along with other film photographers alike.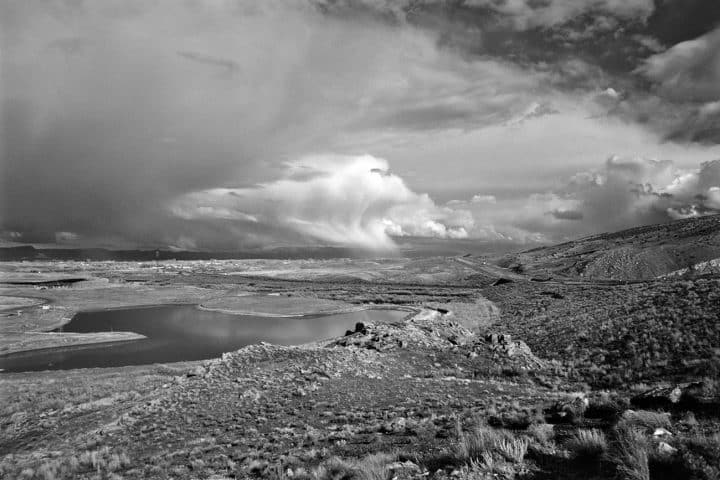 BEGINNING
Jesse: What drew you to photography?
Jason: I used Super-8 cameras in the early '90s for filming skateboarding but didn't really consider myself a filmmaker or photographer. And then in 2002 I bought a Leica M6 and a Bolex 16mm movie camera. An RZ 67 too.
Jesse: When did you start becoming more serious about your photo work?
Jason: 2002. I was hooked.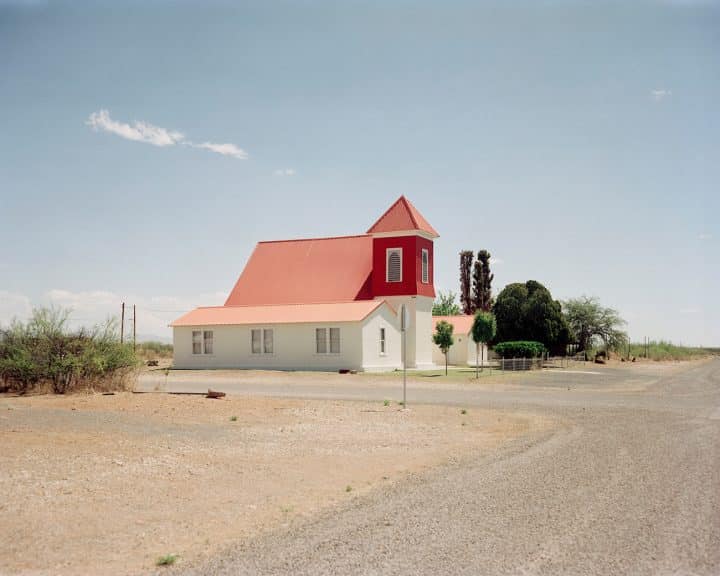 FILM
Jesse: What is it about the film photography process that draws you to it?
Jason: It's just all I've known. And it's incomparable. You can really feel film when you see it, even when it's been scanned and digitally printed. And it's archival.
Jesse: Being a black-and-white and color film shooter, is there one you prefer?
Jason: I like both.
CAMERAS
Jesse: What was your first camera?
Jason: M6, Bolex, and RZ67.
Jesse: What camera/film are you using the most recently?
Jason: Nikon 28ti on my morning walks. Took a recent drive out to Arizona and made a few dozen exposures with my Wista 4×5 field camera.
Jesse: Is there a story behind your Leica M6?
Jason: I suppose it was just an exciting purchase. It's funny, though, because as lauded as the Leicas are, I'm just as happy wandering around with a 35mm point-and-shoot camera.
Jesse: Do you have a go-to M-Mount lens?
Jason: 1970s Elmarit f/2.8 non-aspherical.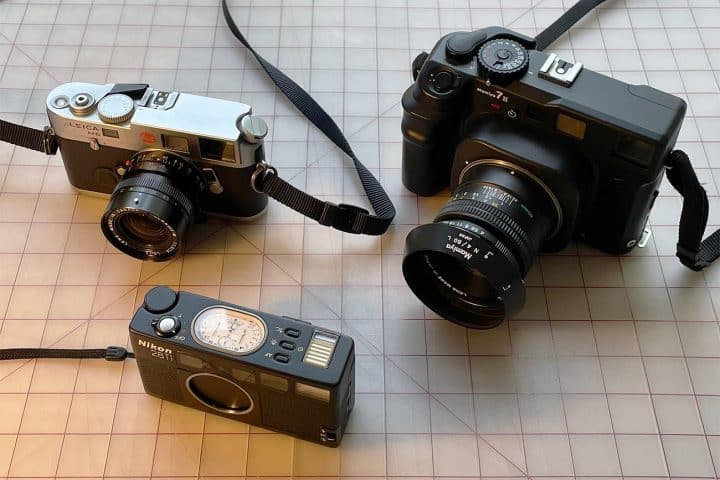 HENRY WESSEL
Jesse: You spoke in an interview about your love of Henry Wessel's work and approach to photography. What is it about his work that you are drawn to?
Jason: I saw a Wessel retrospective at SFMOMA in 2007 that was really inspiring. The simplicity and honesty of his approach.
Jesse: What other photographers have influenced your work?
Jason: William Christenberry, Joel Sternfeld, Helen Levitt, Gordon Parks, and pretty much every photographer who was a part of the 1975 exhibition NEW TOPOGRAPHICS. And many cinematographers, as well, namely the late Robby Müller.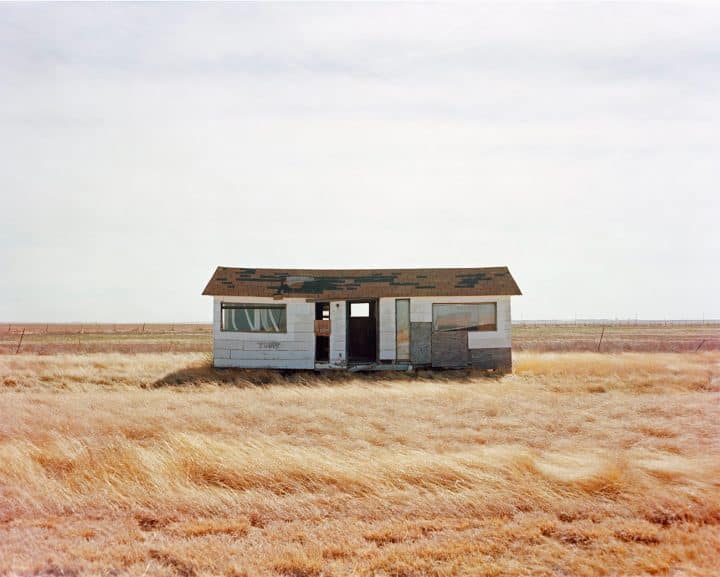 BOOKS
Jesse: How did Film Photographic and publishing books of your photography come about?
Jason: I always dreamed of publishing books at some point. And doing things like hosting photo exhibitions and whatnot. And from that Film Photographic came about.
Jesse: Do you have any books or photographic projects coming out soon?
Jason: My Oklahoma book should be coming out in late 2023. And I've got quite a few other projects in mind and in the works in some way or another.
TEXAS
Jesse: Did living in Texas for 5 years and focusing primarily on photography give you a breath of fresh air creatively?
Jason: It was nice to be primarily focusing on photography, and it allowed me to make the pictures for my book A PLAIN VIEW.
Jesse: Has returning to Los Angeles changed your photography?
Jason: I still get out on the road as often as I can, and I don't think that will ever change, but being back in LA has allowed me to walk around and photograph. My Morning Walks series is a result of this.
Jesse: Anyone who knows anything about skateboarding knows that you are synonymous with the 360 flip. The feeling you got the day you landed your first 360 flip, was it the same with photography?
Jason: Absolutely!
I want to thank Jason for taking time to share his cameras and insight into his work. It was an honor to interview one of my heroes. Not only as a young kid picking up a skateboard but also someone who continues to inspire me through his photography.
Jesse Hayes
Please take a look at Jason Lee's photography website www.jasonleefilm.com as well as Film Photographic at  www.filmphotographic.com and Stereo Skateboards at www.stereosoundagency.com
Photographs used with the kind permission of Jason Lee. Not to be reproduced without permission.