In your bag 738, Steve Ting
Todays bag is a returnee bag. And a complete change from the previous bag that Steve submitted. Come and check out this fascinating camera.

It has been a while since you featured my bag (No: 209), so I thought it would be nice to show you what I have been shooting with lately as my tastes have significantly changed. Last time I showed you my bag it was mostly a 35mm Leica kit. I still have it but last year I was lured into the wonderful world of large format photography and I haven't looked back.
Below is my current large format kit I use for the majority of my work now.
– The bag Lowepro Sling. It is shaped like chicken but is hands down the most comfortable and unobtrusive bag I have owned.
– Pentax digital spot meter. I use this mainly for portraits and it has yet to let me down.
– Air blower and cleaning cloth
– Sekonic L-308b meter. For quick reflective or incident metering
– Ipro lens kit for Iphone 4
– 3 4×5 film holders. Thats 6 shots for a days shooting…my developing tanks only takes 6 sheets and I hate spending long periods of time developing film!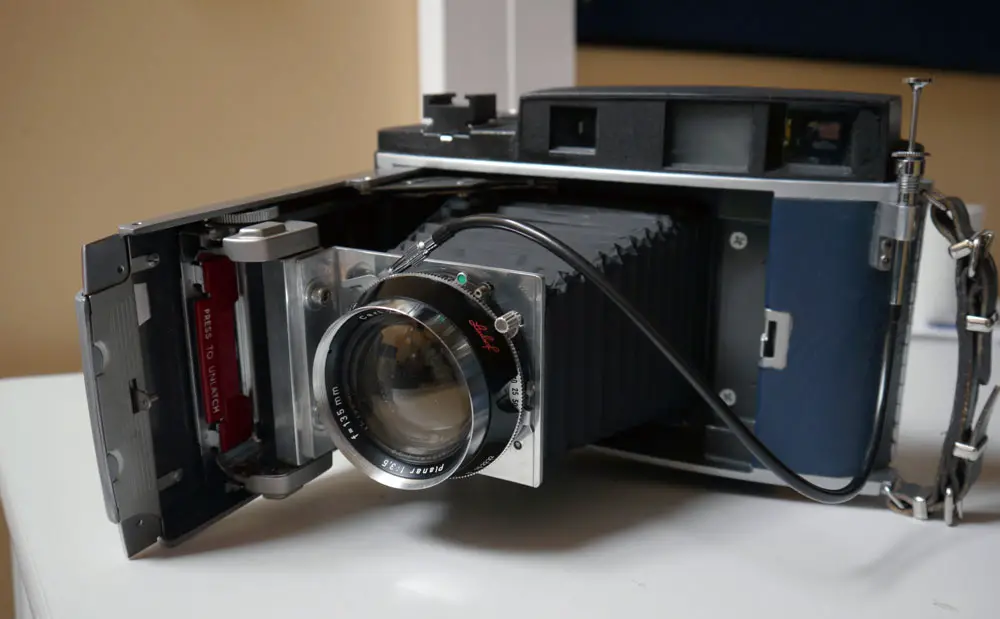 Finally the camera you see is a Razzle dual focus 900. Rebuilt from a Polaroid 900 body by the amazing Dean Jones (aka Razzledog), this camera has been mounted with the mighty Zeiss Planar 135 F3.5 lens. Tripod? Dark cloth? Focus loupe? nope throw them all away because this thing is designed for handheld 4×5 photography! Think of it as a Leica with some form of gigantism.
There is no lens movements but I had no huge desire to have lens movements as all I wanted was a big ole negative I could use for a up coming cyanotype project.
(Note) As of now, I now have two razzles…the Zeiss PLanar and another with a Nikkor 150mm
Below are some examples of the work I have been doing with these cameras…they are a lot of fun to shoot with and a great talking point when I run around the streets with it. The only issue is the sheer amount of pack film I got through!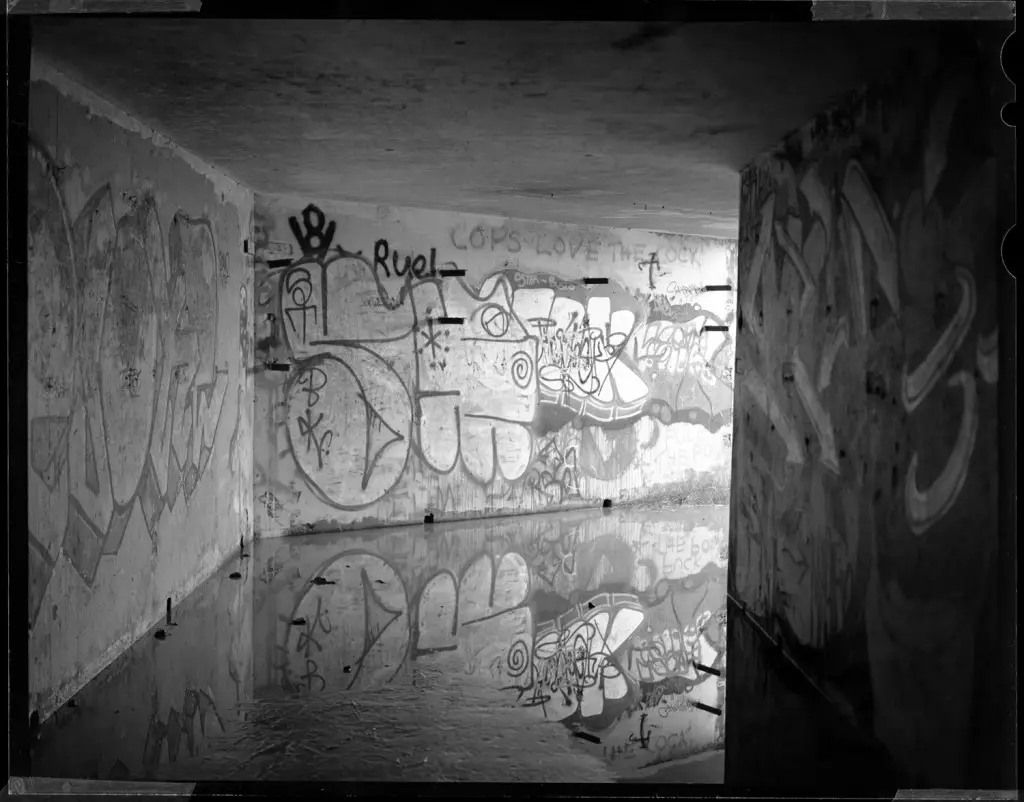 Steve Ting Photography
stevetingphotography.blogspot.com
Thanks for sharing that amazing camera with us Steve. Quite a change from your previous setup.
Check out the links and make sure you come and comment.
Keep them coming folks, we need more submissions, so get your bag on Japancamerahunter.com. Send me a hi resolution image of the bag (please make sure it is horizontal) and its contents, with some details about yourself and what you shoot. Oh and don't forget your contact details (twitter, flickr, tumbler et al). Send the bag shots here. Please understand that there is a long wait now as there is a backlog of submissions. Not all make the cut, so make sure yours is funny/interesting/quirky. And please make sure the shot is of good quality, as the ones that are not do not go up.
Cheers
Japancamerahunter