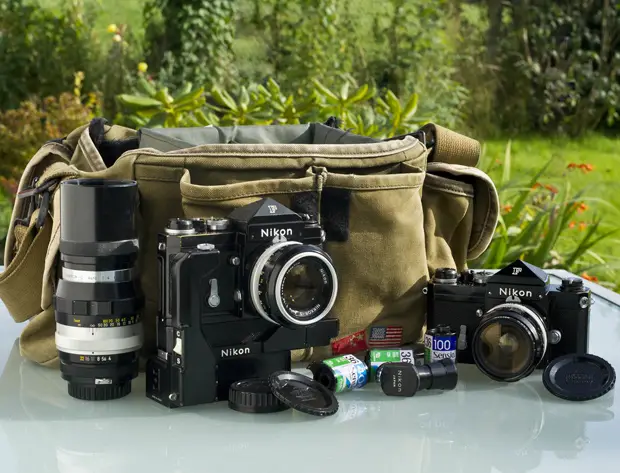 In your bag No: 623, Peter Russell
This is probably one of the biggest sets we have had on In Your Bag. Two really amazing bags from a professional photographer. Peter shares with us his love of Nikon. Check it out.

My name is Peter Russell and I've been a professional photographer in the UK since 1971. I'm now based in Somerset in the south-west of England, surrounded by miles of nothing but fields and woods – brilliant!
Whilst I've used everything from Hasselblad, Bronica, Horseman and Sinar P throughout my career, the one system that I stuck to religiously, through thick and thin, is Nikon.
I began in 1971 with a 1968 Nikon F and, like most young photographers, had to sell one to buy the next, progressing through to the Nikon F4S before I could afford not to sell the previous generation!
When I look back and work out what I have owned, but had to sell, it makes me weep! However, I recently started to replace some of my early Nikon kit before it became really too expensive.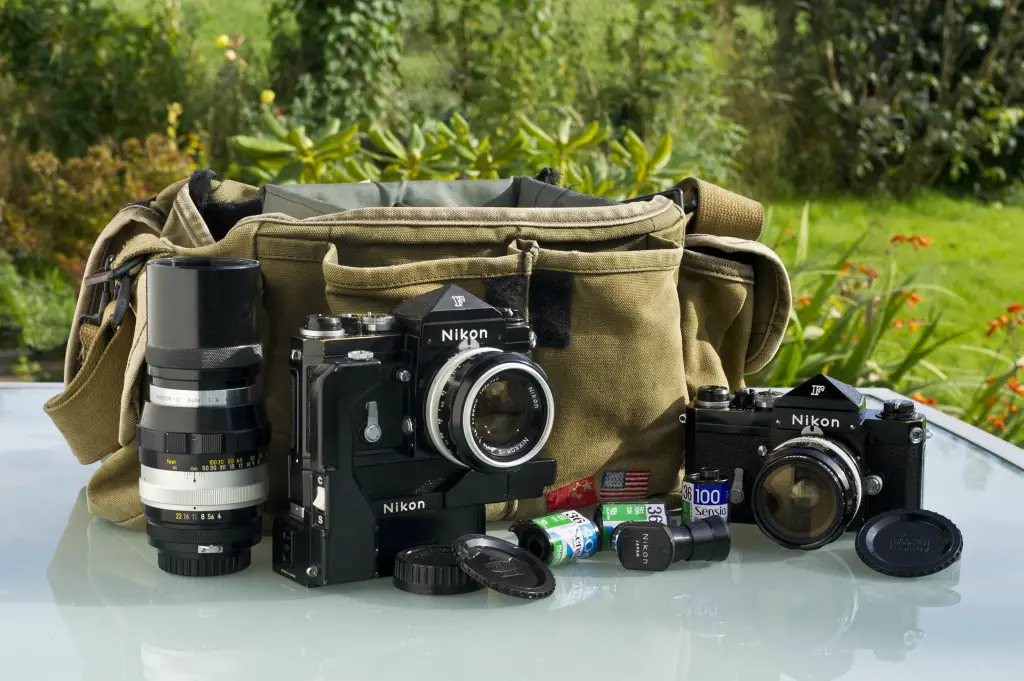 Here, in my special Domke F2 bag that I have never seen anywhere else, are a pair of black 1967 Nikon F bodies. One is fitted with an F-36 Electric Motor Drive and Cordless Battery Power Pack and a NIKKOR-S 50mm f/1.4, the other with a NIKKOR-O 35mm f/2. Alongside is a NIKKOR-Q 20cm f/4, a Nikon Right Angle Viewing Attachment, which is a brilliant bit of kit, and my second most favourite film these days, Fuji Sensia. I didn't have any colour negative for this shot I'm afraid! The Nikons have all been completely overhauled and work perfectly, allowing me to slow down the pace of my pleasure photography. My early grounding in photography means that I can still work out the exposure to better than ½ stop without an exposure meter, hence my choice of colour neg rather than tranny!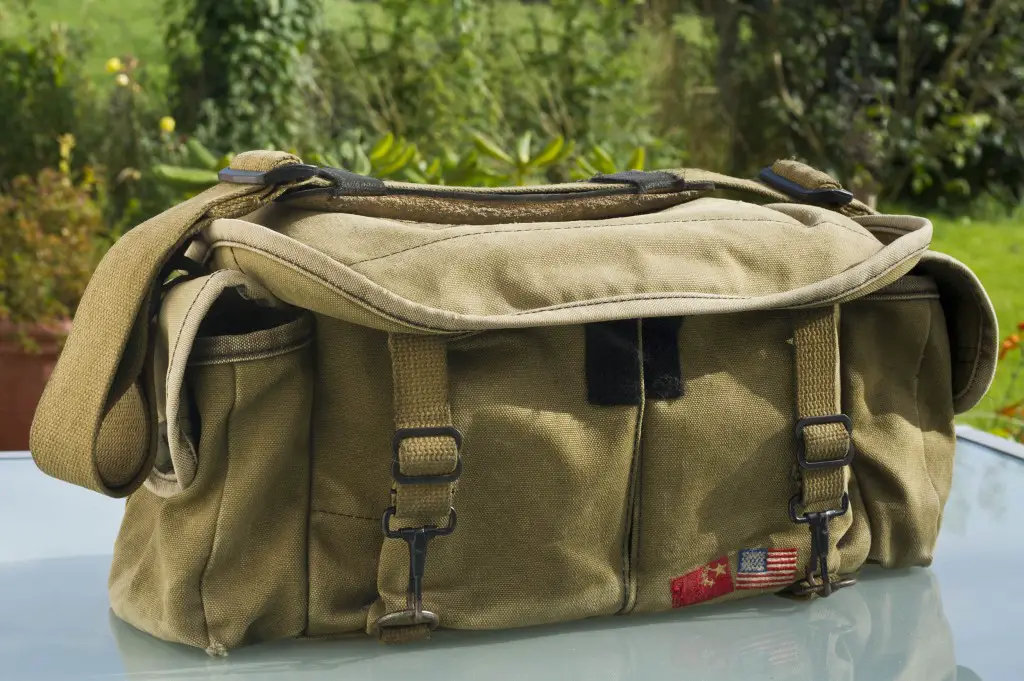 The Domke bag came courtesy of the Hong Kong Foreign Correspondent's Club I believe. I was over there in '96 or '97, prior to the end of British rule, to shoot the British Army's drawdown.
Much of what I have done in the past, and indeed do today, is related to the military and the defence industry where having a robust camera is vital! Whilst today my work is done with a Nikon D3S it's really great to step back to more considered photography using film. These days one has to take what is offered as age and experience seem to be no substitute for youth and enthusiasm!
My second bag is what I call my 'Overseas' bag. It's a Think Tank Airport Acceleration 2.0, bought specifically to take as carry-on luggage from my great friends in London, Grays of Westminster. This bag is packed for my trip last week to Nijmegen in the Netherlands where I covered the Nijmegen Four Day Marches – the world's longest, hardest and most popular march, with over 43,000 entrants.
Packed in the bag is a Nikon D3S body, two Nikon D300 bodies, a NIKKOR AF-S 12-24mm f/4G DX, Fisheye-NIKKOR AF 16mm f/2.8D,  NIKKOR AF-S 16-35mm F/4G VR, NIKKOR AF 50mm f/1.4D, NIKKOR AF 85mm f/1.8 and a Zoom-NIKKOR AF-S 80-200mm f/2.8D. Nikon SB800 and SB900 Speedlights, Calumet Flash Triggers, a microphone, brushes, spare CF cards, batteries, carabiner for clipping the bag to anything solid, mains adaptors, passport, boiled sweets and iPhone fill the bag. Sadly there is no room for my NIKKOR AF-S 200-400mm F/4G – a lovely lens, but sometimes too heavy or too unwieldy to take!
You can find more of my work at:
http://www.peterrussellphotography.com
https://www.facebook.com/pages/Peter-Russell-Photography/262934593810380
I hope that you enjoy them, and the nostalgia.
Best wishes,
Peter Russell LBIPP
Peter Russell Photography 
(incorporating the Military Picture Library)
Thanks for sharing your bag with us Peter. That Domke and the Nikon F's, oh man. A thing of beauty.
Check out the links and make sure you come and comment.
Keep them coming folks, we need more submissions, so get your bag on Japancamerahunter.com. Send me a hi resolution image of the bag (please make sure it is horizontal) and its contents, with some details about yourself and what you shoot. Oh and don't forget your contact details (twitter, flickr, tumbler et al). Send the bag shots here. Please understand that there is a long wait now as there is a backlog of submissions. Not all make the cut, so make sure yours is funny/interesting/quirky. And please make sure the shot is of good quality, as the ones that are not do not go up.
Cheers
Japancamerahunter