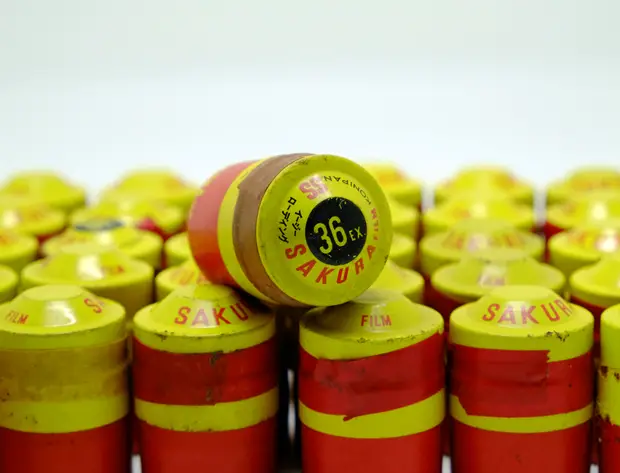 Antique Metal Sakura Film Canisters
Back in the day, people didn't have access to fancy film cases like the ones I make. They had a much more basic and simple way of storing film. They used metal film canisters. And I have some for you. Check them out.

A long time ago, a company that you all know as Konica still made film. In fact, Konica was one of the big film makers in Japan, manufacturing film from the 1930's onwards. They used the name Sakura for their film and other products. In fact, the first camera that they released was called the Cherry.
Back when 35mm roll was relatively new thing, most film came in a metal canister for protection from light and the elements. All of the film makers did it, and they must have made millions of them. But they were a disposable product and many were just thrown away. Which is why these are all the more special, as they are sill here and still usable.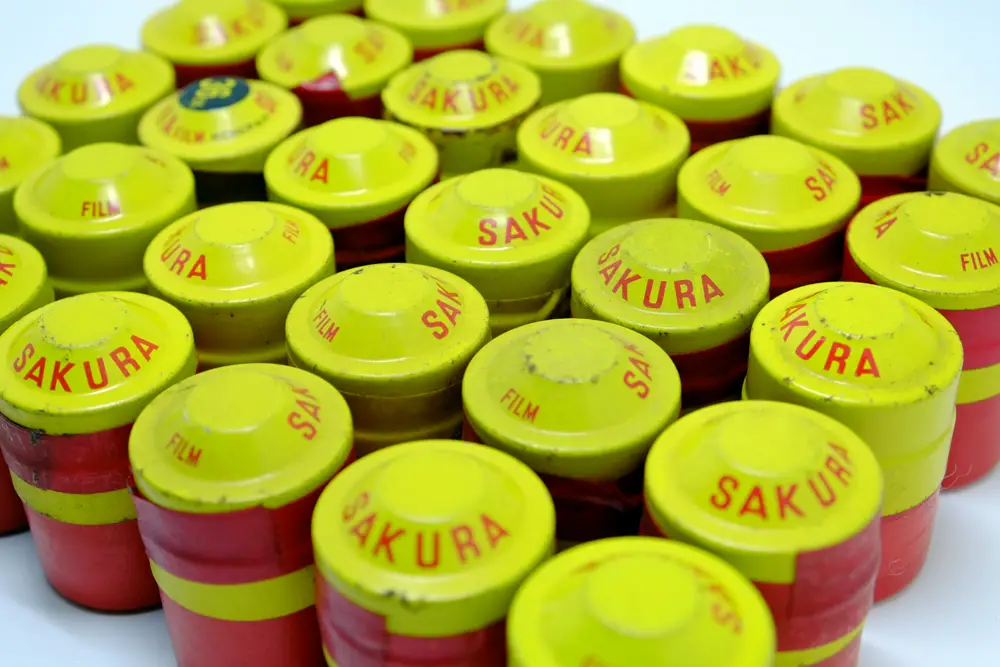 I love the red and yellow colour combo on these and the matching tape that was presumably used to seal the canister to stop any extra light getting in. Konica and the other makers stopped making these canisters back in the 1970's after it became cheaper to make them from plastic. It is a shame, but the inevitable march of progress is relentless and companies will always o for the cheaper option.
So, why the history lesson JCH? well, because I have some of these and there are two things that I want to share with you about them. The first one is that they are for sale.
Yes, I am selling these gorgeous little canisters in the shop. You can get one by clicking here. I only have a very limited number of them and they will sell quickly, especially because each one will come with a random roll of film inside (sorry, no Sakura film).
And the second is that I want to make these and I want to know what you guys think? I think it would be really cool to make something like this again and have a modern classic JCH metal film canister. Perhaps with my logo on the top…hahaha.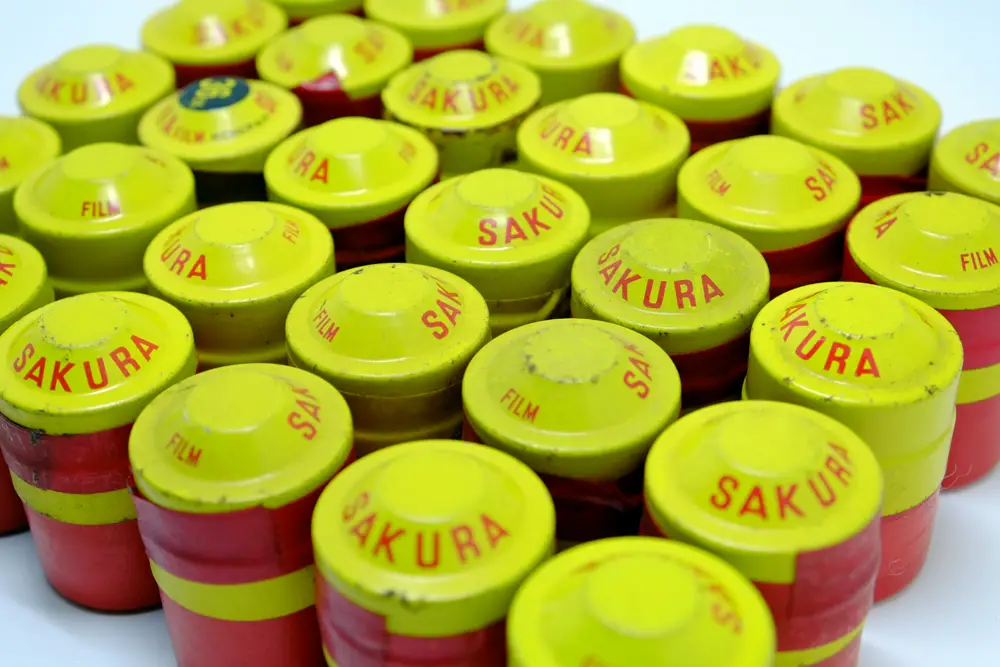 So, please check them out in the shop and tell me your thoughts on me making them. Is this something you would like to see? What would your idea for it be? Let me know in the comments below.
Thanks
JapanCameraHunter