In your bag No: 529, Brian Scott Peterson
I am very excited to feature Brian's bag for you today. Brian is a regular face around Tokyo (in fact I bumped into him yesterday at the fair) and the main man behind Photohoku. He also has a totally epic bag. Check it out.

Hey folks,
I'm Brian, aka Zebrio, aka BP, aka Big Papa, aka zokyo.jp, aka the Photohoku guy, aka reformed Tokyo Beat, aka displaced Okie, aka Stoney Muffdiver, ok should probably stop there. So yeah, I have a lot of hats…
…and cameras.
I've been interested in Bellamy's "In Your Bag" series for a long time because I feel certain tools of the trade can be a reflection of one's personality, or can help in inspiring the work to some extent, and I am always a little bit curious to see that aspect of every photographers' approach.
I'm not really a critic, nor do I keep up much with who's who. I don't really have a favorite photographer and I rarely ever say "meh" when looking at photos. If you are making something creatively, and expressing yourself artistically, then I commend you. And in that sense, I'm inspired by everybody.
As the photographer friend/in-law/cousin. I often get asked by friends or family what the best camera is to get and my response is always the same, "get the coolest looking one" cuz really, the best camera is the one in your hands. I don't get too obsessed with gear cuz I feel photos are like music, and cameras are like instruments. Any possessed musician can make good use of a broken 3 stringed guitar, and not only that, if they are good they will find away to accentuate it's shortcomings. It's about the music people!
Having said that, this set-up has remained my go-to rig for the last several years. Its the Konica Instant Press (http://camera-wiki.org/wiki/Konica_Instant_Press), the second version that came many years after the first, that, besides capturing my imagination with its funky form-factor, crazy-cool orange accents, and ergonomical ray-gun pistol grip, has, unexpectedly, one of the most glorious lenses in all of modern photography, the Konica Hexanon 110mm 1:4. Why? I don't know. It just always makes the prettiest photos. It does something to colors, it falls off so gracefully, it minimum focuses at 0.6m, and is just hands down one of the most pleasurable cameras to use. It has become to feel more of an extension of my hands and eyes than any other camera I have had the pleasure of using. Yes, its fragile like a Ferrari, but then again, its fragile like a Ferarri.
Of course the other reason I love this rig is because it makes wicked-good instant photos, which affords me the ability to do the Tohoku-based volunteer project, "Photohoku" (http://photohoku.org), that I co-founded with Yuko Yoshikawa in 2011 in response to the Great East Japan Earthquake and Tsunami. "Photohoku" is a project that aims to rebuild and restart family photo albums for those affected by the Tohoku Tsunami disaster. We travel from Tokyo to the devastated regions, with buses full of photographers, and using instant cameras (3 of these babies!!!) and instant film, we can do a little part in rebuilding the lives of those who lost so much.
We make portraits, put them in albums, and gift the albums along with retired digital cameras (donated to us from people like you) so they can continue the albums themselves. So far we have made over 5000 portraits and started over 400 new family photo albums. We even have a free iPhone app in both Eng and JP (https://itunes.apple.com/jp/app/photohoku/id608132002?l=en&mt=8), with which you can see what were doing and even send a message to Tohoku though our FB page (http://www.facebook.com/photohoku). There is so much to Photohoku but you can get the gist of it here at our recent Pechakucha presentation (http://www.pechakucha.org/presentations/photohoku.) But the very best way to understand Photohoku is to get involved (and/or make a donation)! Visit our page to learn how.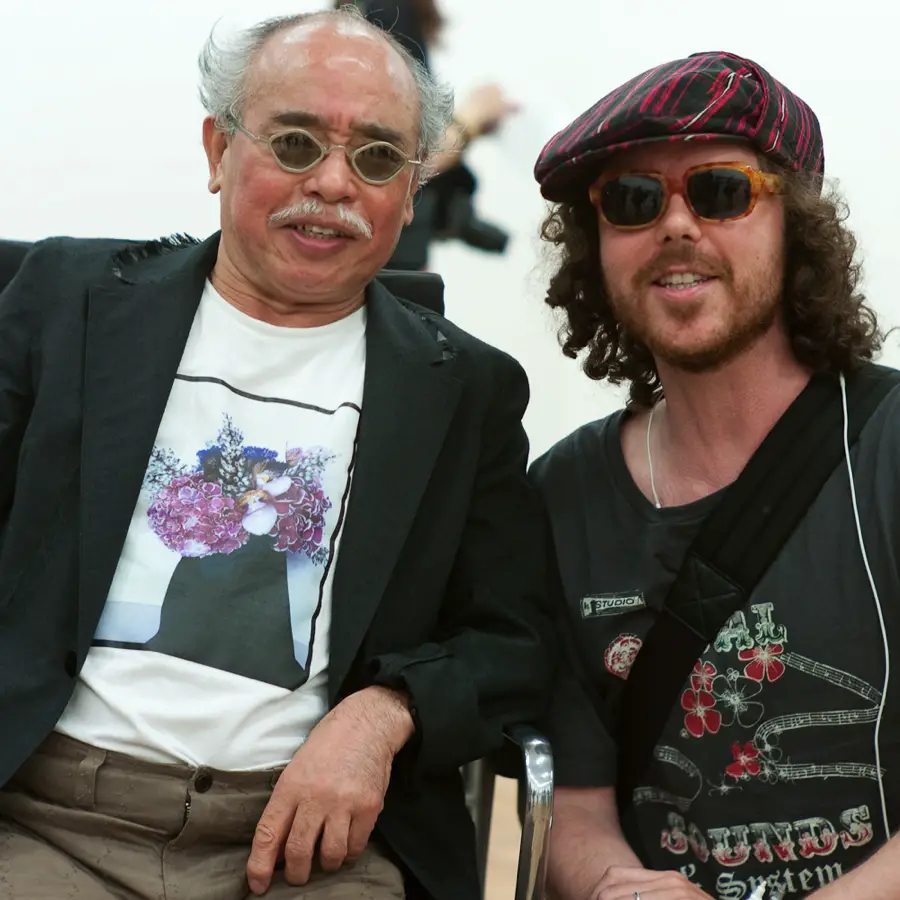 As for my bag, this is my old ratty Japanese made Artist and Artisan whatever, and look who signed it, old man Araki, who you are bound to bump into once or twice if you live and shoot in Tokyo as long as I have. My cameras generally hate this bag because what else is it filled with besides my shades and an empty beer can? Trash. Lots and lots of trash.
As for my work, I shoot lots of different things, both professionally, and for keeping my sanity, mostly multiple exposures but now I'm focused on portraits, partly as a result of Photohoku and not having much to show for the last 2 years of portfolio work. You can check out some of my work at http://brianscottpeterson.com, or get inside my head (enter at your own risk) on my blog at http.zokyo.jp. I got that twitter thang (https://twitter.com/zebrio) and FB (http://www.facebook.com/brianscottpeterson) too.  I also host exhibitions (http://abersonexhibits.com/artists/brian-scott-peterson) from time to time so keep your eyes peeled for that.
YEEHAW!
Thanks Bellamy for the lettin' me share!
Thanks to Brian for sharing all of this awesome stuff. The bag is epic, and the camera is so cool. I have wanted one forever. Photohoku is a really great cause and I hope that you guys can show some support for all of the great work that they do.
Check out the links and make sure you come and comment.
Keep them coming folks, we need more submissions, so get your bag on Japancamerahunter.com. Send me a hi resolution image of the bag (please make sure it is horizontal) and its contents, with some details about yourself and what you shoot. Oh and don't forget your contact details (twitter, flickr, tumbler et al). Send the bag shots here.
Cheers
Japancamerahunter