In your bag 356, Eric Lajeunesse
This bag took a while to get featured, when I first got it there was no information about the contents at all. But I was intrigued. The information is still rather scant, but what a lovely set up. Come and see.
Hello everyone!
I introduce myself my name is eric lajeunesse
I'm a photographer comercial  From last 20 years
but my real passion and traditional black and white Photo
Capturing the moment beauty, Creating a panorama of bits and pieces of identity or movement. This is the object of my artistic work as a photographer.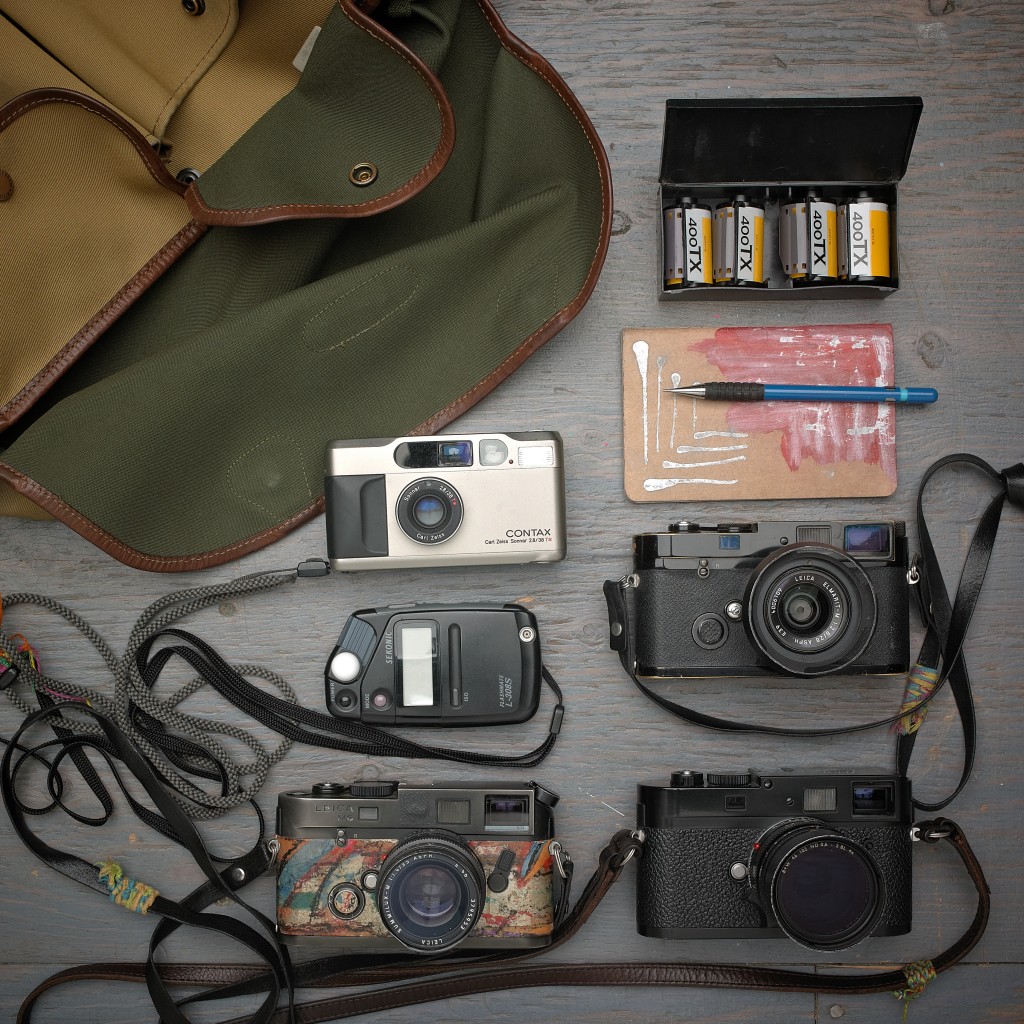 Throught the light the scenery opens up, people moving, people going on their daily routine.  This body movement has to be understood.  As everything and everybody flows and disappear quickly my aim is to hold instantly, fix the movement before it disappears.
My work is the footprint of moving life.  It is my thinking, my personal point of vue on life's realities and its beauty.
I use a lot, my mp, 28,50,
with tri-x ,print on selver tone print
lien: http://ericlajeunesse.com/
http://blog.leica-camera.com/photographers/guest-blog-posts/eric-lajeunesse-my-camera-and-my-nepal/
Thanks for sharing your bag with us Eric. That M6 certainly has got a funky leather coating on it. Nothing I have ever seen before.
Check out Eric's links. Some of the prints are beautiful. And make sure you come and comment.
Keep them coming folks, we need more submissions, so get your bag on Japancamerahunter.com. Send me a hi resolution image of the bag (please make sure it is horizontal) and its contents, with some details about yourself and what you shoot. Oh and don't forget your contact details (twitter, flickr, tumbler et al). Send the bag shots here.
Cheers
Japancamerahunter