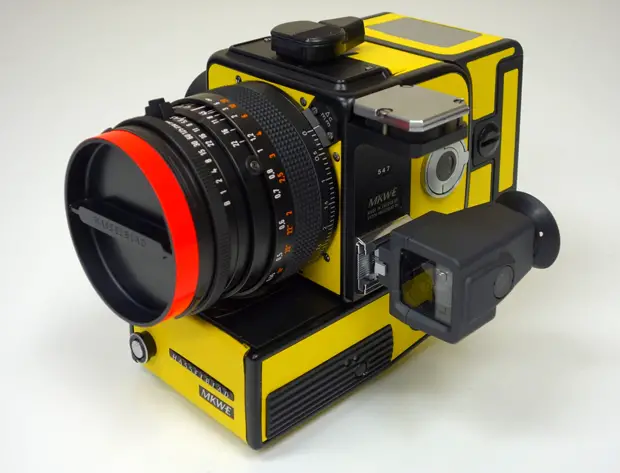 The Hasselblad MKWE (AKA The NASA Hasselblad)
Today I have a very very special camera to show you (and offer to you). The Hasselblad MKWE, also known as the NASA Hasselblad. This extremely rare camera has a few features that make it different for your everyday 'Blad. Read on…

Hasselblad MKWE w/ Magazine A24D
This is the official designation for the camera. The term 'NASA Hasselblad' is actually a bit of a misnomer, and was a sales point actually tacked on by e-bay sellers to try and draw the crowds. The actual NASA space Hasselblad has not ever been made available on the market as far as I am aware. They did make the Space Hasselblad, which was a special edition commemorative model. Which looks like this: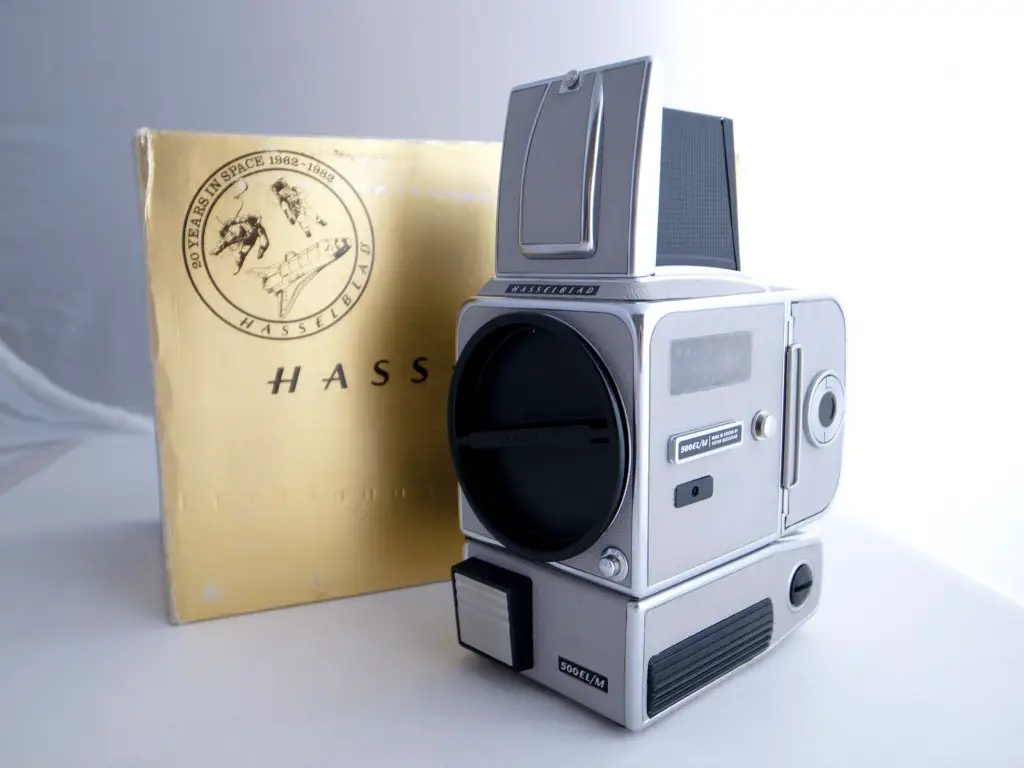 I do actually have this camera for sale at the moment, and if you are interested you can ask me about it by clicking here.
This MKWE (Metric Kamera, Wide angle, Electronic winder) was designed for land survey purposes, and basically is a motorized SWC (SWC/M) with dedicated 70 film back with custom reseau plate to project hairline cross targets on film. You have to remember that Hasselblad got involved with arial and ground photogrammetry and reconnaissance cameras back in the 1940's, developing cameras for the Swedish air force. This gave them a great deal of experience in making precision photographic instruments, which they were able to put into the development of this remarkable camera.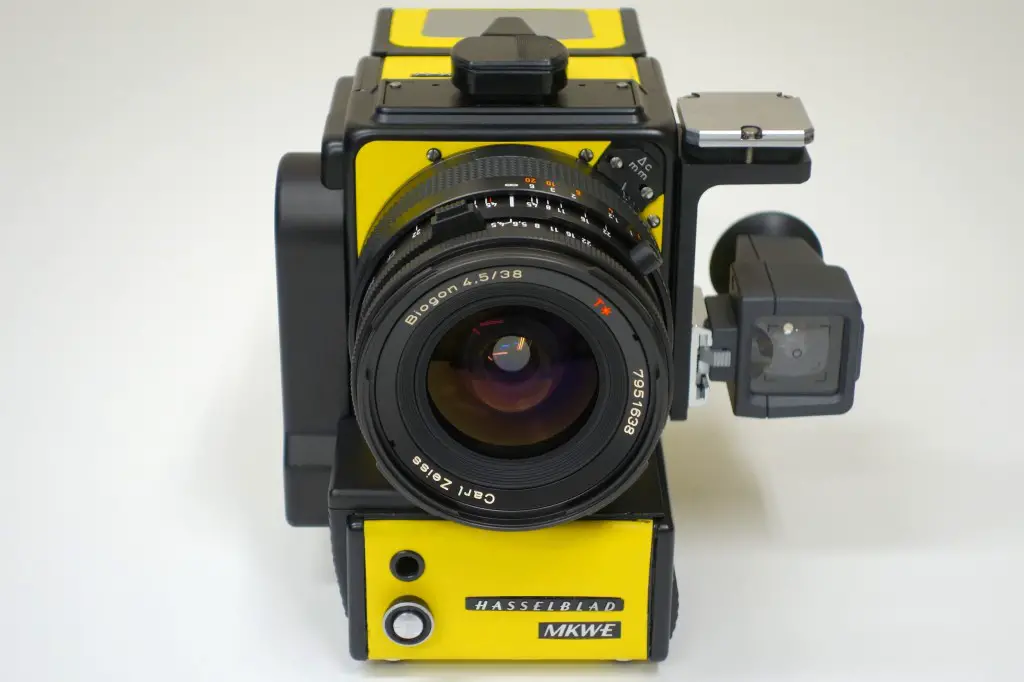 The reason why the camera is sometimes called the NASA camera is because of the Reseau plate, which was developed by Hasselblad with NASA. This was used for accurate measuring and surveying of the landscape.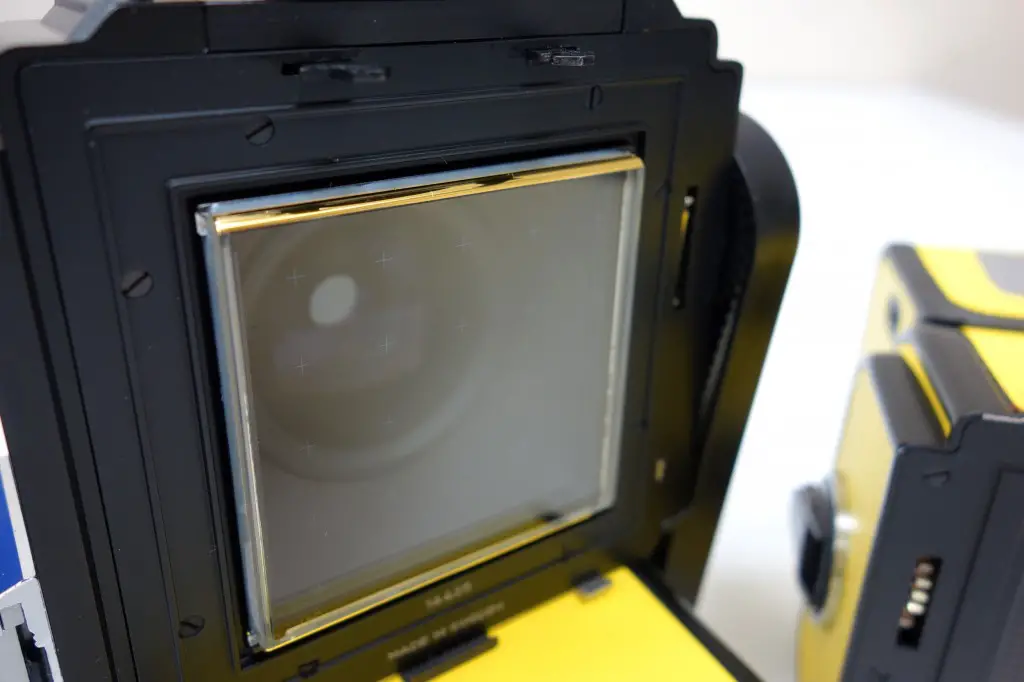 The MKWE was not actually made by the regular Hasselblad factory. Hasselblad Engineering AB, which was a specialist engineering section of Hasselblad was involved in the design and manufacturing of this camera because of the extremely high level of precision that was required in the manufacturing of the camera.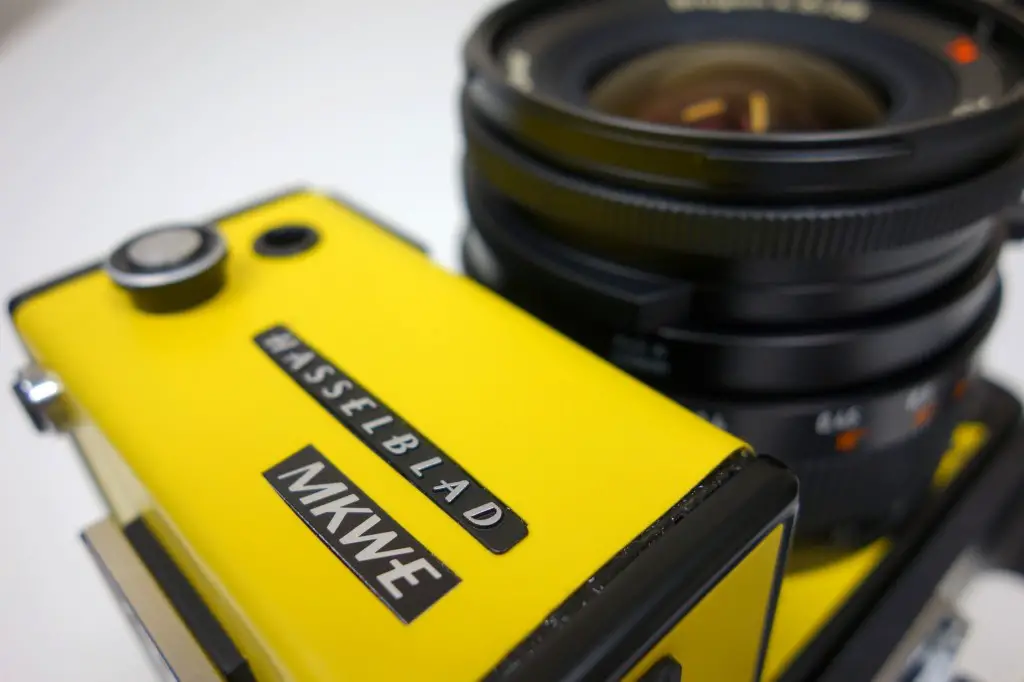 Hasselblad Engineering AB produces specialised cameras designed to specific customer requests for industrial and military applications. The MKWE comes fitted with the Zeiss Biogon 38mm f/4.5 lens, the same lens you would find on an SWC Hasselblad, making it a very wide angle point of view. This camera has a dedicated film back and finder. This particular camera is number 547, and the reseal plate's serial number matches the body number.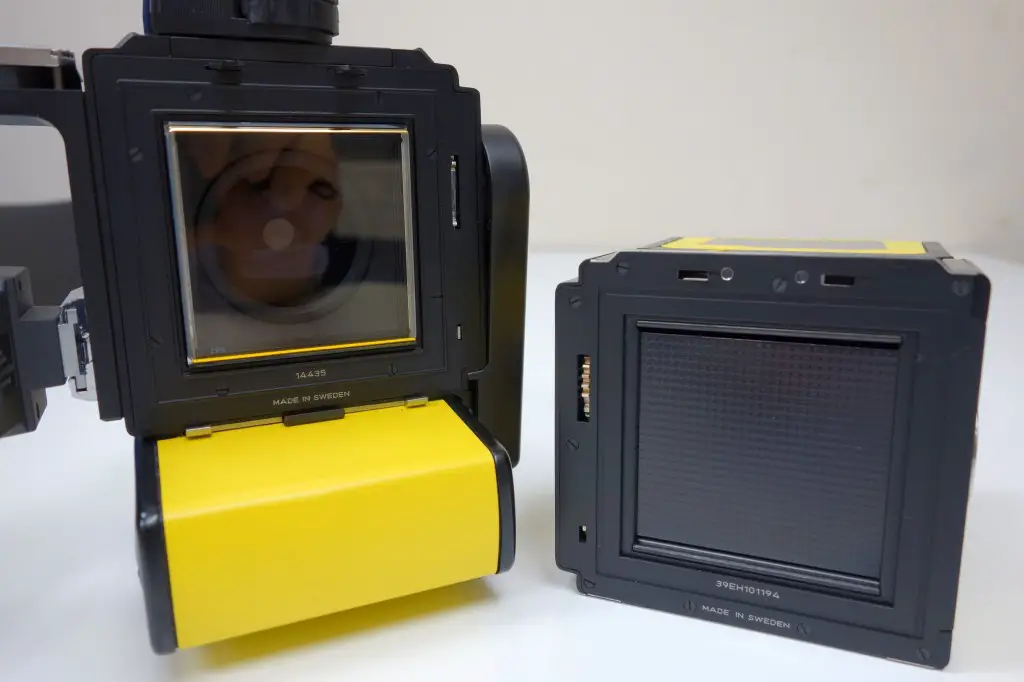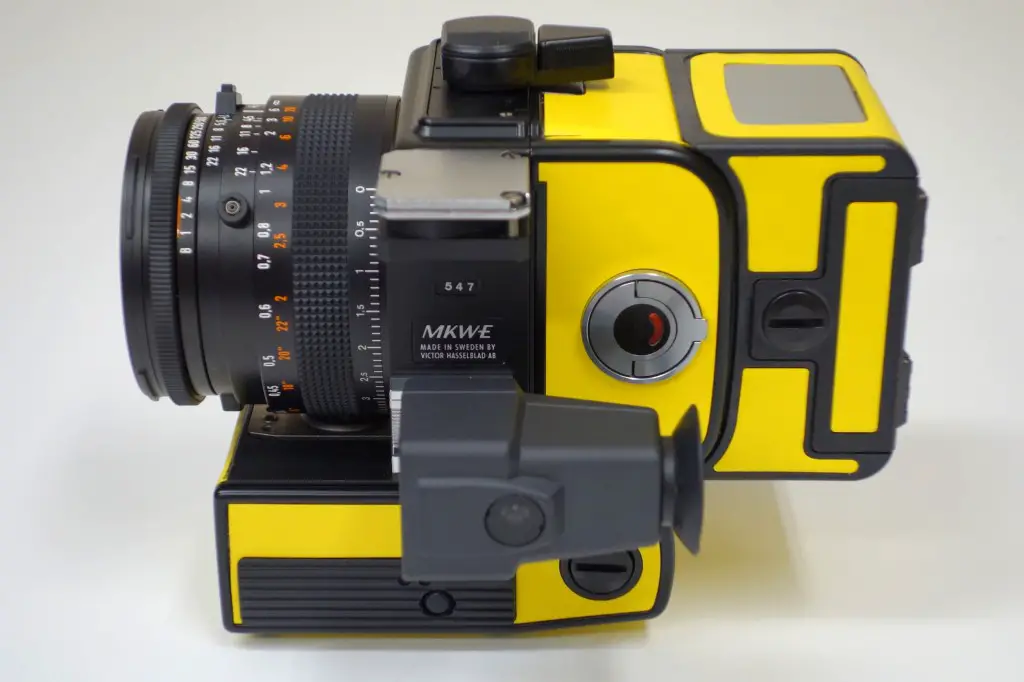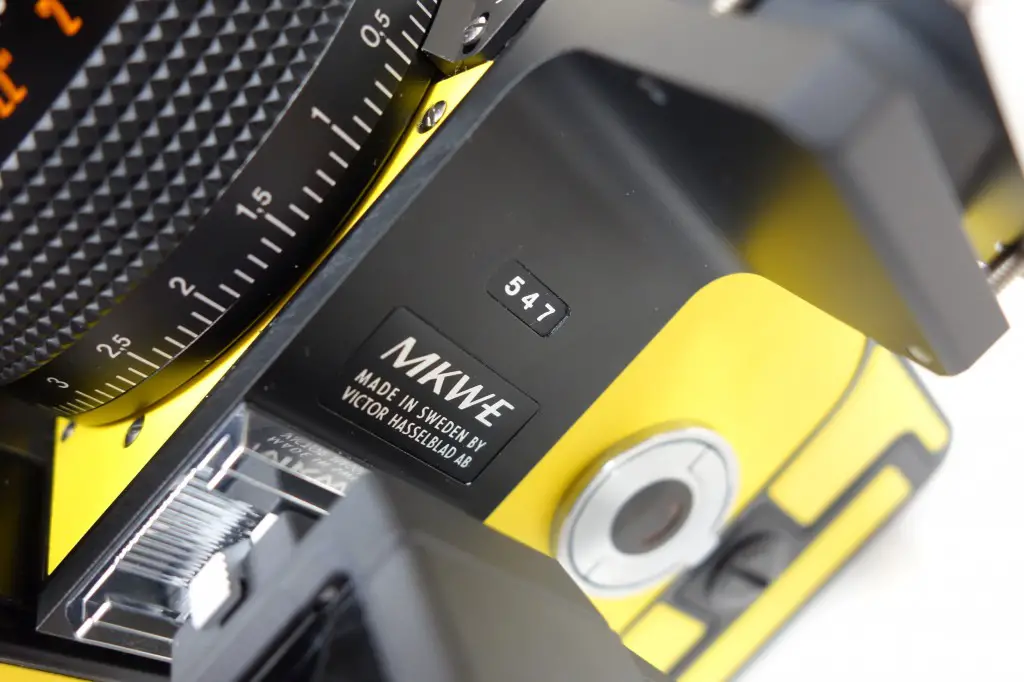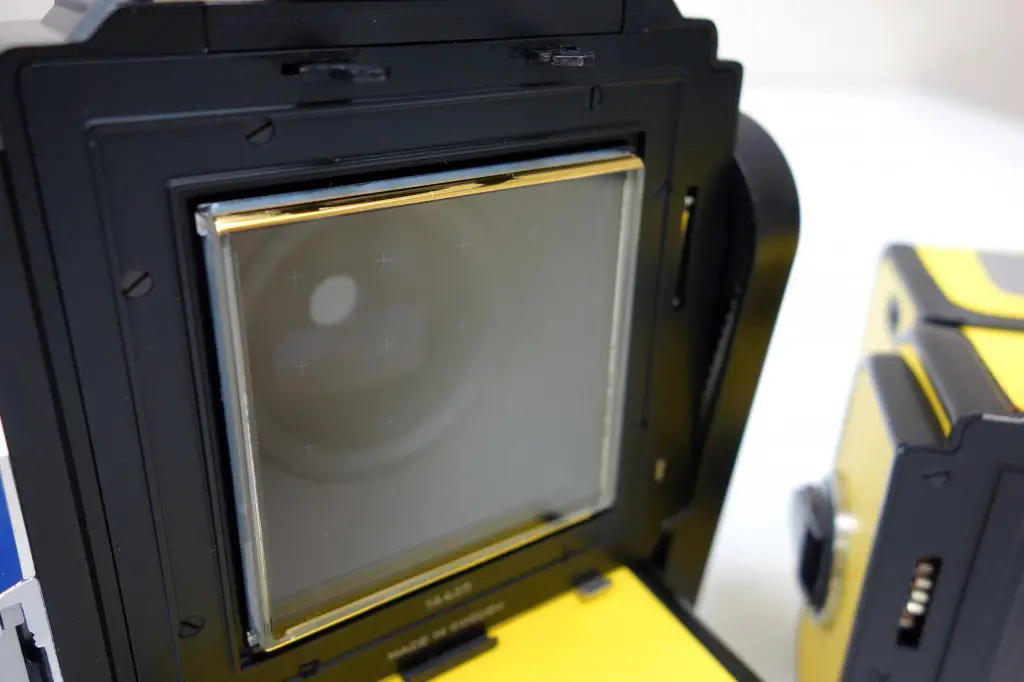 This is definitely not your everyday camera, and something that really only the very serious collector would have in their sights. There are very few of them out there and this is a really really mint example.
The camera is being sold for 2,480,000 Japanese Yen, which equates to about $31,700 USD at current exchange rates. This is an exquisite example of high end photographic development. We are not accepting offers on this camera, the price has been set by the owner.
If you are interested in this camera please don't hesitate to contact me and I can furnish you with more details.
Even if you are not up for buying this thing, just look at it, isn't it incredible? What a feat of engineering. There has been some serious R&D that has gone into this camera that is for sure. This is totally pure camera p*rn at its very finest.
Thanks
Japancamerahunter