WANT TO EXPERIENCE THE MAGIC OF SHOOTING AND DEVELOPING FILM OF THE BEAUTIFUL STREETS OF KYOTO?
Do you have a film camera just lying around collecting dust? Have you been ever curious about experiencing the magic of film of creating life in your images by processing your own negatives? Do you wish to gain a new appreciation for the craft and experience of film?

Film isn't just another style in photography, it is a different artistic approach. This workshop in Kyoto can help challenge your photography in a unique way, and kickstart your creativity. It will re-invigorate your photography, while giving you the chance to experience the beauty of Kyoto in the fall.
I am excited to announce that I will be teaching this one-of-a-kind workshop alongside Japanese film pros Bellamy Hunt, Sean Lotman, and special guest Junku Nishimura. If you want to learn how to shoot film with some of the best film shooters in Japan you definitely don't want to miss this workshop and unique opportunity.
Regardless of your previous experience shooting and developing film, we guarantee that you will gain a unique insight into different approaches and techniques to film photography that will help take your photography to the next level.
Workshop Overview
Through the workshop you will gain the confidence (regardless of your previous experience) to shoot and develop your own black and white film, and the beautiful craft of creating life through your negatives. We will share all of the secrets and pro tips of shooting street photography with film, and also share the common mistakes that photographers make when shooting film.
You will also receive personal one-on-one guidance and feedback on your work from some of the best film shooters from Japan. We won't give you fluffy and useless critique, we give you direct and honest feedback that will help you better understand your strengths and weaknesses that will help you grow and develop as a photographer.
The workshop will also be a unique opportunity for you to meet other passionate street photographers, and also experience the beauty of the colorful streets of Kyoto during the fall. During the workshop we will give you the option of shooting black and white or color in order to achieve your artistic vision of Kyoto.
Workshop Schedule
Day 1, Friday: "Hands-on Learning on How to Develop Your Own Negatives"
On Friday evening you will have the opportunity to learn about developing black and white or color negatives without the need for a darkroom. You will learn the following:
How to spool your film in a light-sealed changebag with your eyes closed
How to mix your chemicals for either black and white or color film
How to develop your film at the proper temperatures and how to use charts/applications for the process
Pro tips and tricks and discussion on experience and different approaches to developing
The best films to use for black & white or color film
We will also provide you with a portfolio review and concrete feedback & critique on your work on Friday night.
Day 2, Saturday: The Foundations of Street Photography and and Shooting on the Streets of Kyoto
The following day we will teach you the tips and techniques on not only how to get the most out of shooting with film but to be comfortable shooting people no matter what the situation. You will learn the following on Saturday:
How to create memorable street photographs with solid composition and framing
How to overcome your fear of shooting street photography
How to find your own style & voice in street photography
You will also be given an assignment to shoot two rolls of film on the streets of Kyoto. This will give you the opportunity to shoot with whatever teacher you would like from the workshop who will help push you to overcome your fears and help find your own personal vision in photography.
After the first day of the workshop, we will give you homework to use the darkroom materials provided to the two rolls of film from the comfort of your own hotel. You will then choose three images from your developed negatives to be scanned the next day for critique from all of the teachers of the workshop.
Day 3: Sunday Critique, Discussion, and Guest Speakers
Sunday will consist of lengthy critique and discussion of your selected images from the previous day. This discussion will be lead by the workshop teachers, and everyone is encouraged to participate, question, and offer their own feedback. This is one of the most valuable portions of the workshop as it will teach you how to be more critical of your own work, and how to offer your insights to other photographers.
On the last day color-film expert Sean Lotman will share his photographs and experiences from Kyoto and his world travels, and Junku Nishimura will his techniques and stories behind his memorable black and white images.
Both Sean and Junku will answer any questions you have about their work or approach in street photography.
What you will gain from the workshop
Although the idea of shooting street photography on film and developing it yourself may be intimidating, the second you develop your first roll of film you will find it to be a phenomenally enjoyable experience. You will be able to experience "creating life" through crafting your images by developing them by hand.
You will learn how to be more courageous and bold in street photography, and how to overcome any sort of hesitations you may have when you want to take a a photograph of someone in public. The workshop will teach you the practical skills and techniques in improving your artistic vision in street photography, and give you the push to take your work to the next level.
After attending the workshop, you will have the tools and knowledge of shooting street photography with film that will help all aspects of your photography while enjoying and experiencing the beauty of Kyoto. The hope we also have for you is to continue experimenting with film long after to continue making photography an exciting and challenging art form for you.
This is not just a street photography workshop. It is a chance to build a community of friends and passionate street photographers that will last far after the workshop is over.
HOTELS & ACCOMMODATIONS
The tuition of the workshop doesn't cover hotel or accomodation. If you need assistance finding hotel accommodations in Kyoto that fit your budget, you can contact Sean Lotman at [email protected] who will assist you.
WORKSHOP TIME AND TUITION
Dates:

11/16-11/18 (Friday to Sunday)

Times:

Friday: 5-9pm
Saturday: 9-5pm
Sunday: 9-5pm
Tuition: 1000 USD (795 USD early-bird discount if you register before 11/2).
 
Fee includes: materials for developing film, breakfast and lunch on Saturday and Sunday. Fee does not include a film camera (we would be happy to make some recommendations that fit your budget!).
Workshop cap:

An intimate class of 14 participants (there will be ~3:1 student to teacher ratio)

Contact:
REGISTER NOW!
If you would like to register click the button below. If you have any questions, please email Eric Kim at [email protected] After you register, we will send you an email regarding the deposit and payment options. To secure a spot in the workshop, you must send a deposit.
Register soon, spots are running out!
Instructor Biographies
Eric Kim
Eric Kim is an international street photographer from Los Angeles with a passion in interacting with his subjects, especially getting close to them. He travels all around the world and teaches street photography workshops to passionate shooters. Eric has had solo exhibitions of his street photography at the Leica stores in Korea, Singapore, Kuala Lumpur and Melbourne.
Eric has taught a university-level street photography course at UC Riverside Extension course titled: "All the World's a Stage: An Introduction to Street Photography". Last year he was also one of the judges for the international London Street Photography Competition 2011. His past workshops include locations such as Switzerland, Beirut, Seoul, Tokyo, Kuala Lumpur, Melbourne, Sydney, London, Los Angeles, Toronto, Chicago, Stockholm, and Berlin.
You can see more of Eric's work on his website.
Portfolio
Bellamy Hunt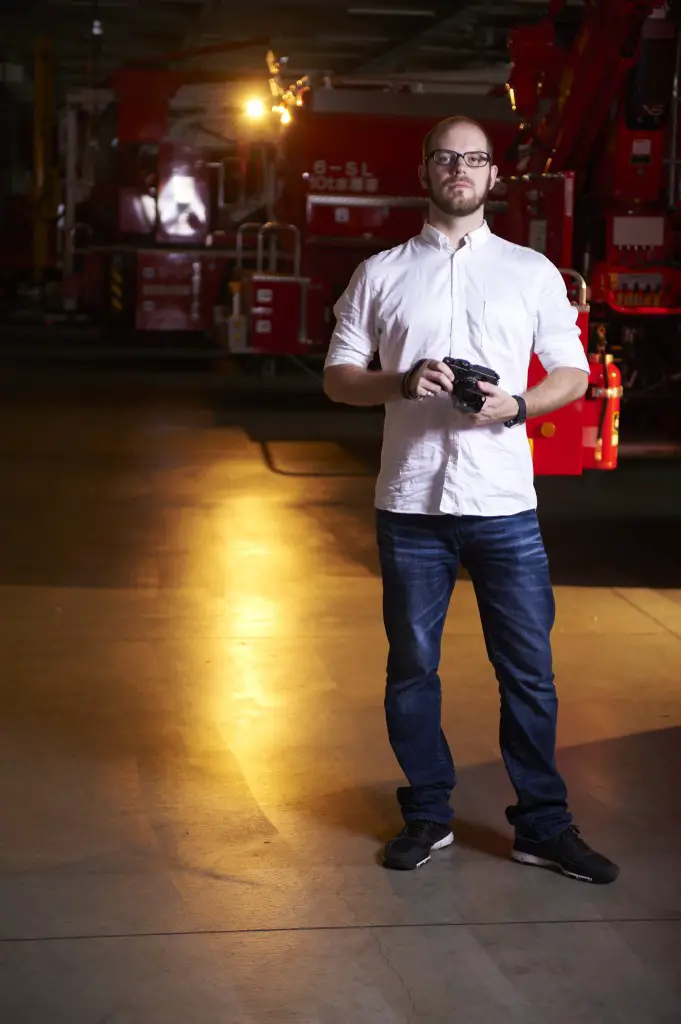 Tokyo-based street photographer Bellamy Hunt is also quite the vintage camera buff. He was born in Oxford in the UK and went on to study art and photography. Having also lived in London, Sydney and Amsterdam, once Bellamy had the opportunity to travel to Japan he has never looked back.
Though he started shooting with a Minolta XG-7, he now shoots almost exclusively with Leica because of its speed, ease of use and unobtrusiveness. You can see some of Bellamy's work on his Flickr.
Portfolio
Sean Lotman
A native of Los Angeles, living in Kyoto, Japan, Sean Lotman has traveled extensively in Africa, The Middle East, India, Southeast Asia and Japan. His photography has appeared in aCurator, Fringe, The Diverse Arts Project, LPV Magazine, Anderbo, among others, including the prestigious Japanese travel magazine, TRANSIT. His first photo book, Wanderlust, was published in December, 2011 in Taiwan.
Check out Sean's site here.
Portfolio
And Special Guest Junku Nishimura
Junku Nishimura was born in a coal-mining village in Yamaguchi, Japan in 1967. He worked as a concrete material company employee as well as a club DJ, and is currently a professional photographer. With his Leica M5 and summarit, he travels around mainly shooting scenes and people he encounters. His work has been widely published and exhibited all around the world, and he is one of the pioneers and most visible photographers of Japanese film street photography.
You can see more of Junku's work on his Flickr.
Portfolio