Jean-Baptiste Meriem takes us on a personal journey
In this series, photographer Jean-Baptiste Meriem is going to take us on a personal journey of how he discovered photography, what it means to him and what he has learned. In this first piece Jean-Baptiste introduces himself and his work.

Hi everyone
My name is Jean-Baptiste, I'm 29 (or almost), living in Paris and doing street photography (candid) as an amateur. This article is a manner for me to share with you, my personal experience as a beginner in the street photography world.
I've always been the guy taking pictures. You know, this guy catching his friends off-guard when the "decisive moment" happen in a party, or coming back with 500 hundred photos to show from his one week vacation. I remember myself buying my first camera, a Sony cyber-shot, couple of years ago with stars in the eyes. It was the time when compact seemed to be the way to go, and I ended up switching to a Panasonic TZ3, mainly starving for its big zoom. Coming back from a 2 months backpacking experience in Mexico, I realized that photography was not only aimed for family portraits and Mayans architecture. In order to capture the soul of a country, shooting people living there was for me even more important:


At that time, I was looking for polyvalence. I wanted something which can do everything. DSLR was the Swiss-knife I needed. Kit zoom for travel and 50mm for portraits. Bokeh was at that time a big thing for me and let's be honest, this old 50mm 1.4AFD was producing those nice blurry background I loved. Friend of mine who was owning a D200 (I was so jealous of that beast), decided to switch to a Leica M7, a film camera. What was that? Film, really? So expensive? Leica ?
The more I started to understand the mystery, the more I was trapping myself into it. I decided to do a last travel with my beloved D50 in Czech republic, all shoot with a 50mm.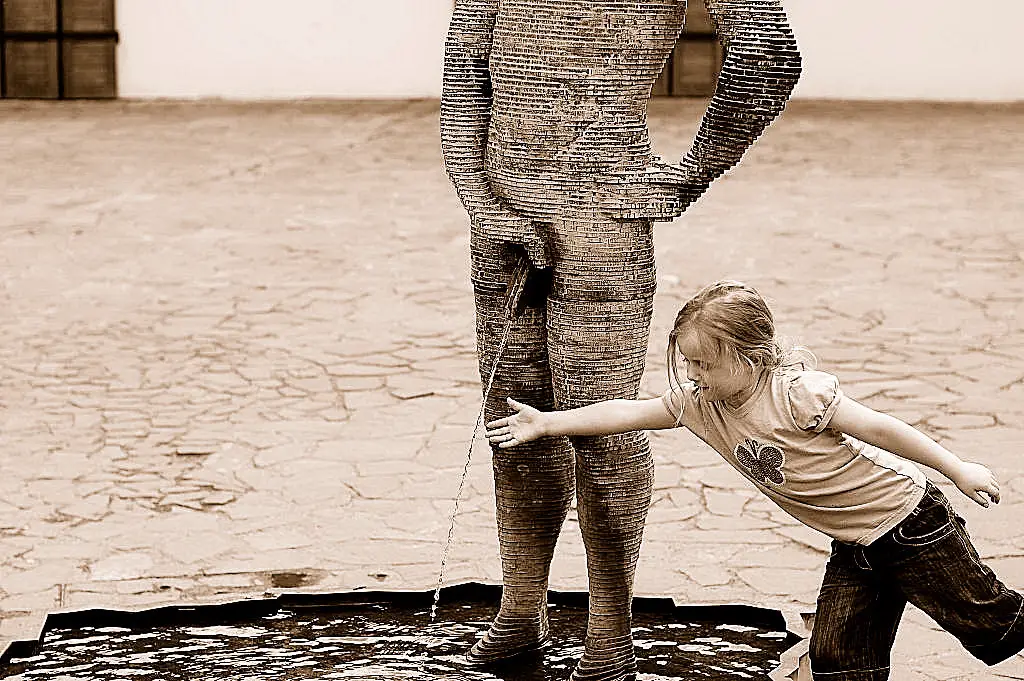 I was happy but I found the DSLR to be too big, too heavy and not always trustful when coming to shoot in focus. And I wanted a Leica, so bad.
So I bought an M8 along with a 35 cron. Did a couple of travel with it and decided that I needed more gears (a mistake).


Sold my 35 cron, bought a 28 elmarit and later a 50 lux pre-asph (perfect combo I'm still using now ). Started shooting the streets but if no one was in it, it was fine for me. If I could find some funny moments it was ok, but not mandatory.
In the meantime, I started going more to expos, buying more books and participating into the biggest French leica forum (summilux.net). Who was this Henri Cartier Bresson everyone one was referring to, I had to know. Lucky for me, there was at that time, a retrospective of his work in a big gallery in Paris. Two hours later, I was lobotomized. How can he shoot so close, so precisely with such an "eye" ?
I got it. He was shooting Tele, taking his time on framing. Sold some stuff, buy myself a 90mm, and proudly went to the street with it: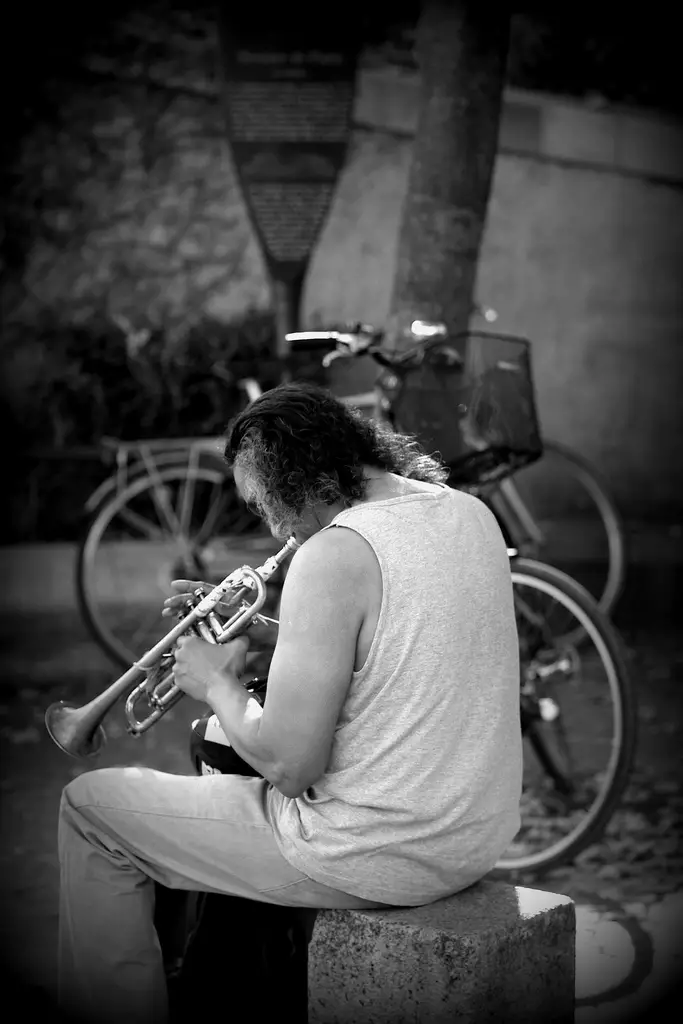 As usual, I shoot wide-open, very low-iso, A-mode. Results were horrible, half-blurry tight portraits, very vanilla. I realized that street performers and homeless was good subjects because they were not moving that much. As I was afraid of shooting people directly, I began shooting them from the back, using some great backgrounds as an excuse, to call it a composition. 90mm with a 1.33 crop factor is very very long I realized. Well my 50mm should be the one then, and I could do bokeh pictures with it.
Problem was I had to move even closer to people and I was still unable to capture people moving too fast. I had the impression everybody was looking at me in the street. The consequence was that I was not acting natural, stressing myself. I kept my gear in a bag, taking it out of it when I was feeling I could take a shoot. You can imagine the delay it was causing, additionally to the seconds I was taking to focus and frame. So I was shooting everything, hoping to get some nice people shoots in the middle. I needed some advice and I did realize that street photography was quite a community on the web.
Horrible situation which turns out to be a great step (not for my wallet though), my Leica M8 had issues and I had to send it to Solms. My Iphone 3GS was left for photography. Again didn't know there was a community here (like the Mobile Photo Group) and I took that as a punition. However, I realized heavily shooting with it that it had it advantages: No noise, very small, quite wide, ability to "sneak"


When my Leica M8 went back, I began being a hip shooter. Used my 28mm, launching sneakily. Got a lot of non useable pictures of course.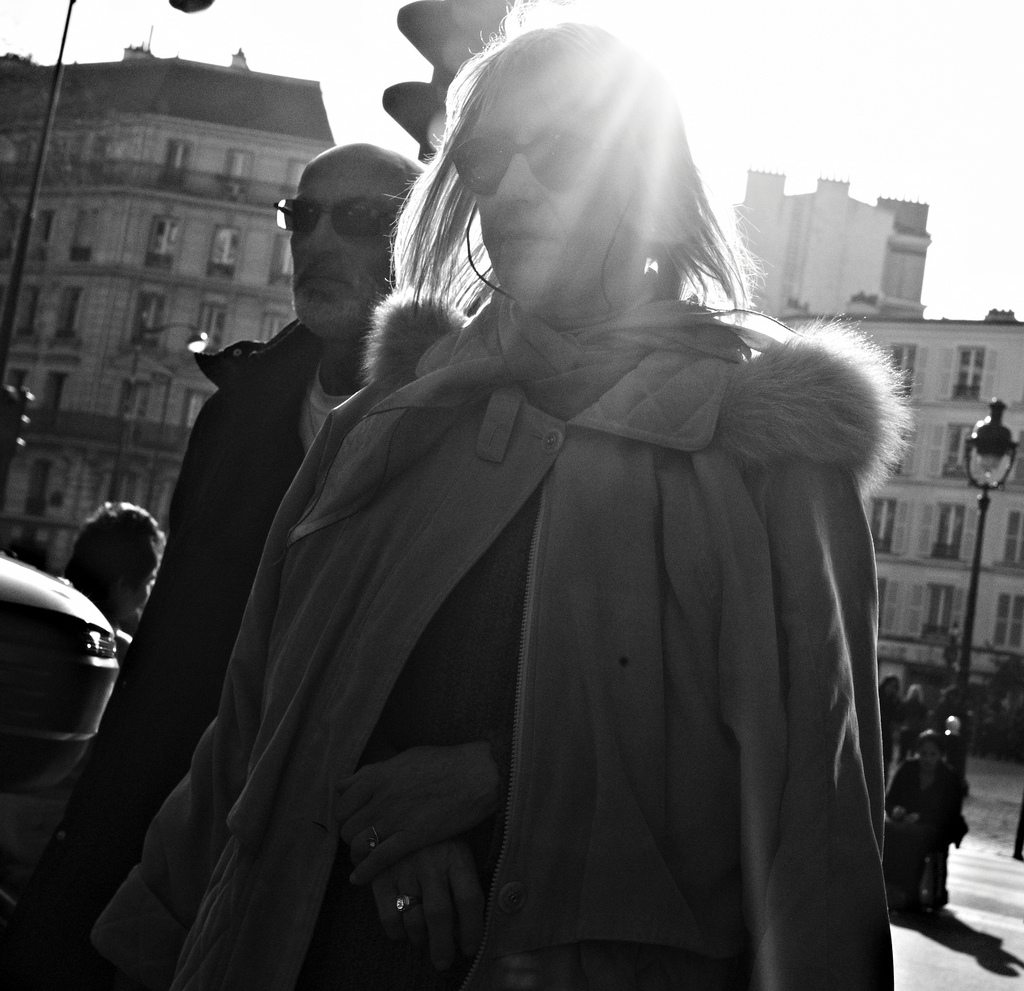 Sunny F16, zone focusing, high iso in daylight, film, project was nothing to me. I had to be closer using a wider lens, and consider my Iphone has a potential gear.
Getting to understand what is needed is no key to success.
A story I may tell you about in a next episode
Thanks to Bellamy for offering the possibility to contribute to his great website. Thanks to all that did help me and who will in the future.
Here is my flickr galley for those interested:
http://www.flickr.com/photos/[email protected]/
Thanks Jean-Baptiste, This is a very personal and interesting article about self discovery. I am very much looking forward to the next one in the series. Please make sure you comment and check out JB's flickr page.