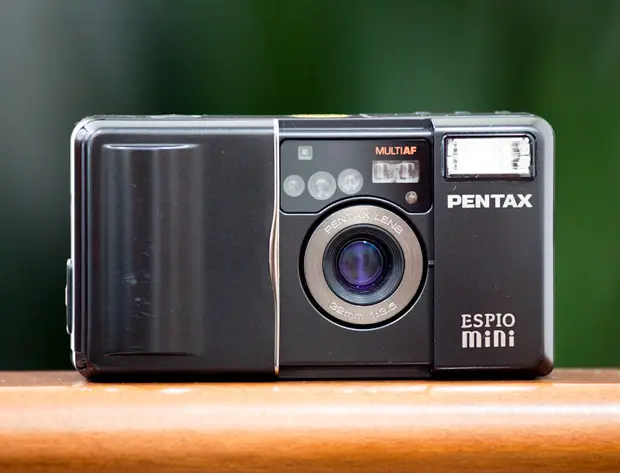 The Pentax Espio Mini, an overlooked compact?
In a guest review, Jonathan Wicaksana gives us his thoughts on the Pentax Esio Mini, a camera that I have been guilty of overlooking in the past. Come and read about this great little camera.

The Pentax Espio Mini
I normally don't have a thing for dinky plasticky cameras. Magnesium alloy. copper-silumin, honeycomb titanium shutter, now these are my things. You know, words that define a 'manly' camera. Now why would us men consider the Pentax Espio Mini? Well for one, it has a super sharp lens for such a small and light camera. Read on mates.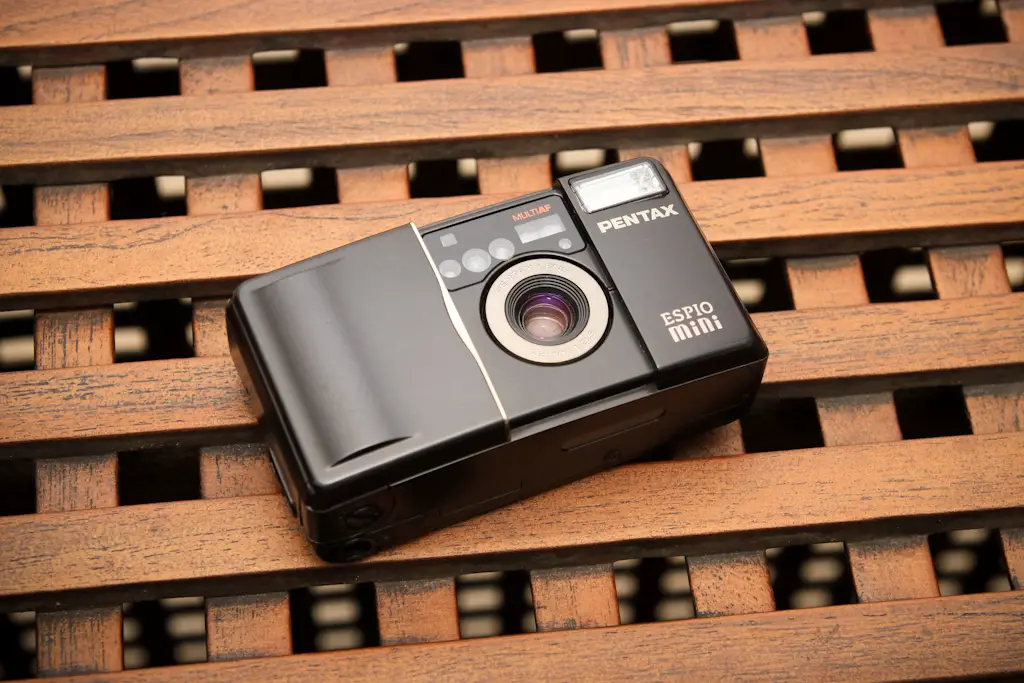 I was on the market to find a nice point and shoot camera without touching anything in my 'saving-for-a-Leica' piggybank. So naturally I have to scratch those lovely Minilux, Contax and Tiara off, and also because I dislike zooms, any P&S with zoom is out of the question. This then brings me to the Olympus Mju II and the Pentax Espio Mini (known as the UC-1 in the US).
For me, the Espio Mini wins. I feel that this camera suits me better. I like the shape, the color, the LCD, and if you look closely through the front lens element, you will see lovely coatings there, which will make you fall in love too. Feature-wise, it has focus assist beam, different exposure modes (basically I just leave it at auto, with red eye reduction activated), and the fill flash just works really nicely. And it also has a Panorama mode, you can slide a switch on top, and it crops a section on the top and bottom of the frame.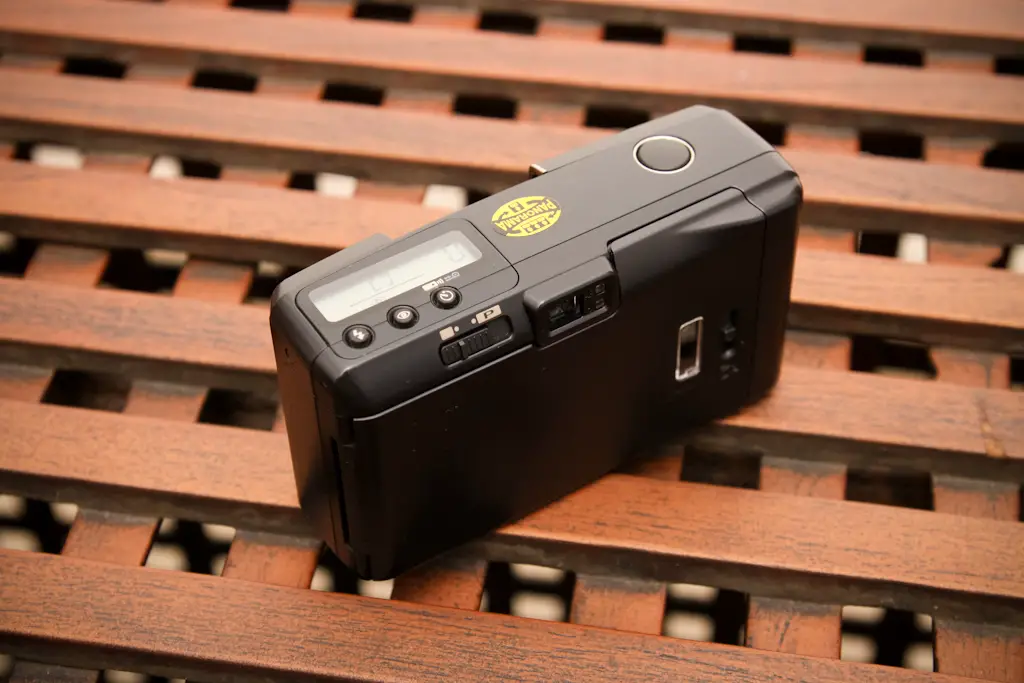 But the coolest thing about this camera is the 32mm f/3.5 lens. This is like a compromise between a 28mm and a 35mm lens. Sometimes maybe (just maybe ☺ ) you feel 28mm distorts too much, or 35mm is not wide enough, well then this is your answer. I remember the SMC Takumar 1.4/50 that I had a few years back. It was the lens that made me fell in love with this whole manual analog thing. And the same goes with this lens! It is very sharp with very detailed rendering. Excellent coating, I've never experience flare or ghost yet. Landscapes, cityscapes, loose portraits, street photography, anything that calls for a context can be covered with this lens beautifully. A right amount of light falloff, to make our eyes focused in the center of the resulting image, instead of wandering to the edges.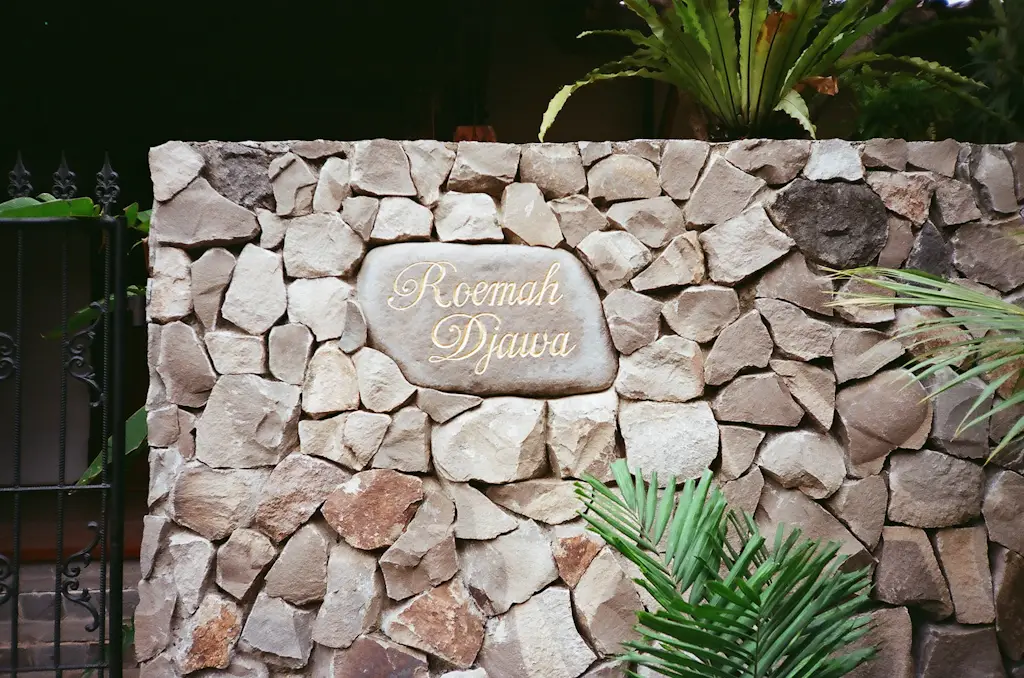 If I have to nitpick, though, I'd want to put an ISO knob, simply because I almost never shoot film at its box speed. And a tougher body would be nice, the plastic seems a bit soft and prone to scratches (that's why you need to keep it in its vinyl pouch ☺ )
All in all, this is a very lovely camera, and I can't see myself parting with it. It feels refreshing sometimes, to just point, compose, and shoot, yet knowing that your favorite film is properly exposed with its solid AE system and sharp lens.


If you can find one, buy it, you'll love it!
Thanks Jonathan for this great little guest review. I had never really considered this camera, so it is nice to hear your perspective on it.
Do you have a gear review that you would like to share with the JCH community? Perhaps a little review of your favorite camera and its features? Why don't you mail me and we can see if it will fit on JCH.
Thanks
Japancamerahunter