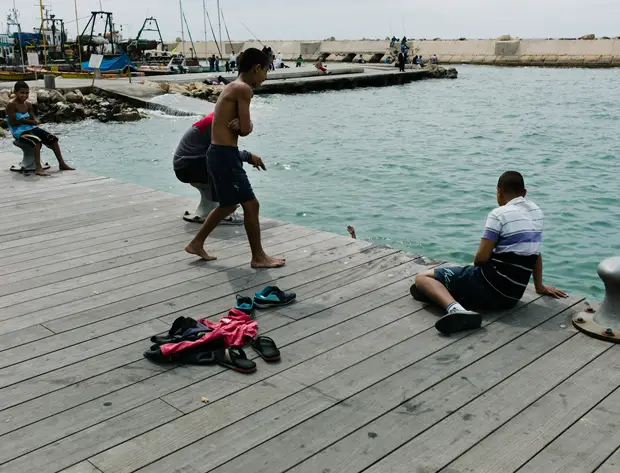 Featured photographer, Richard May
Recently I asked photographers if they would like to have their work featured on JCH, and today we have one of those photographers. Richard May has been kind enough to share his work with us and give a small interview. Lets see what Richard is all about.

Hi Richard, thanks for sharing your work. Please tell us a little bit about yourself.
After graduating from MMU in 1998 I spent eight years illustrating (during which time I also co-founded the online design and culture magazine Pixelsurgeon and illustration collectiveBlack Convoy) and a few establishing and co-directing animation company Wyld Stallyons. Although no longer working in the creative industry I undertake the occasional self-initiated photographic project in order to maintain right-side brain function. Simple things keep me happy; spending time with my family, cooking huge vats of soup, reading Italian zombie comics and watching Ross Kemp on Gangs.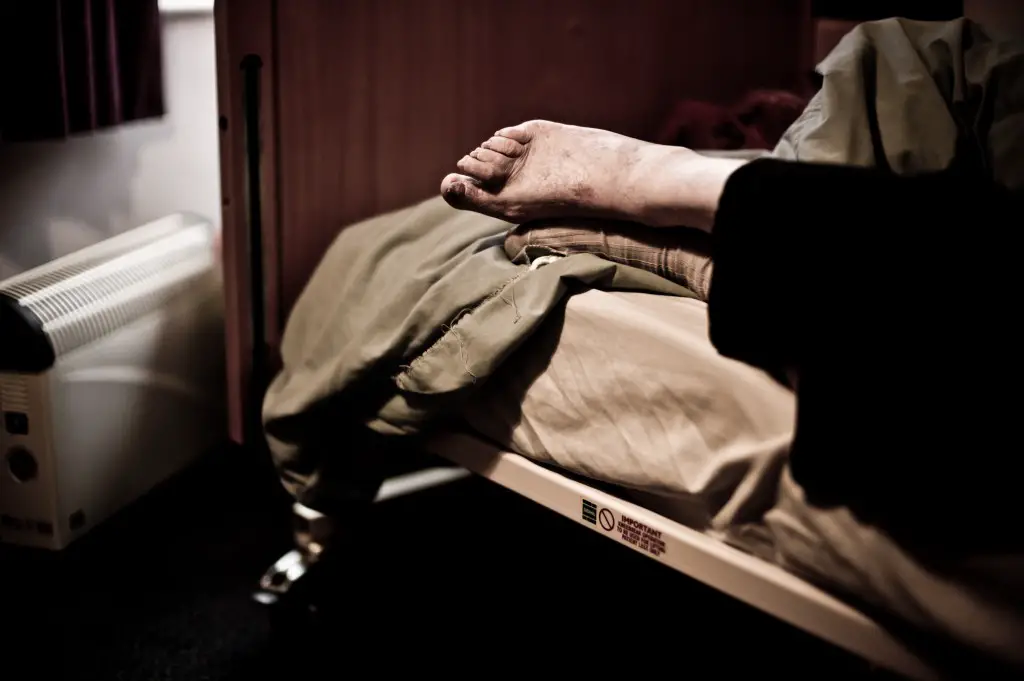 1. I notice that you like to do social documentary photography, what drives you to do this?
I photograph what I know, what I want to know about and / or what is foisted upon me.
A few years ago my elderly father suffered a stroke, became unwittingly violent toward my mother and had to be placed in a care home. This isn't a tale of socioeconomic depravation; in many ways he is one of the lucky ones who didn't fall through the cracks of a national health system of wildly variable efficiency – I fought tooth and nail to ensure all his boxes were ticked – but in terms of having a story to tell, it's my little empire. I always used to hate the old bugger for reasons far too boring to publicly divulge, but in the most disconcerting way he has become my muse. Like many people – albeit the majority of whom will be substantially older than I – a significant part of my life now consists of visiting my father and also looking after my now home-alone mother. I like to shoot him, after all he doesn't move very fast, and especially the other residents of the care home. I've only scratched the surface. It's a home for people with Dementia, so I have some interesting conversations to say the least.

I visit Tel Aviv on a regular basis. My wife's father is Israeli and half our family resides there. Although I immerse my brain in the geopolitical aspects of the region, I have no interest in exploring that side of things with photographs. I'm more interested in documenting, in my own little way, a city that I am very, very slowly fitting into. I find myself in the slightly strange position of being neither a tourist nor a resident, although it has to be said, categorically closer to the former. I know some aspects of the city intimately, others hardly at all. It's hardly a secret that Tel Aviv is a city in flux, and even visiting twice or three times a year for extended periods reveals completely new subjects to explore each time. This will certainly be a lifelong project, so we'll see where it goes.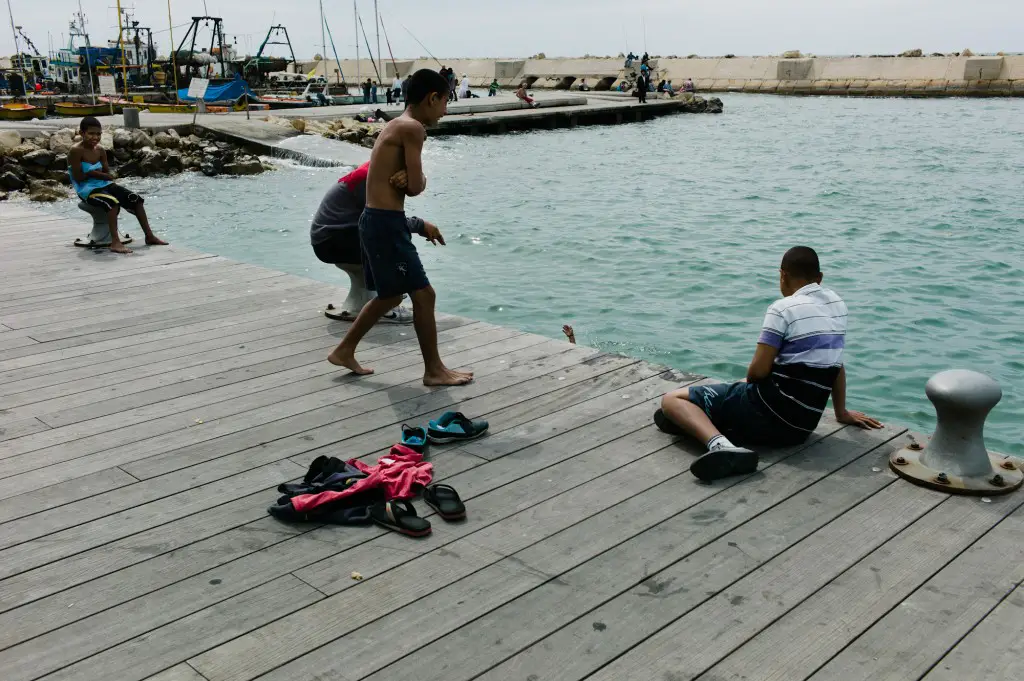 2. Do you have a method or system for when you are building a project?
My method and system is simply to have a camera on my person at all times. Shooting with small rangefinders makes this a breeze.
3. Are there any photographers that inspire you or influence your work?
Aside from a few years in the darkroom at college, I have no training whatsoever in photography. I have a basic knowledge but did not study it in any shape or form, nor it's practitioners, noted or otherwise. That's no longer strictly the case, but having spent most of my working life as an illustrator, I come to photography later than some… yet I feel no pressure to know about other photographers. I don't feel that I'm missing anything. There's no rush. I just take my time, checking out who is who, observing the trends and cliques. I've completely lost the insecurity that comes with being surrounded by art-hipsters and know-it-alls but not really knowing anything oneself. I only recently discovered Daido Moriyama. Twitter is a life-saver. I no longer have to hang out in person with other "creative people" and listen to all of the bullshit. I spoke a lot of it myself, so I know what I'm talking about. Now I can just tune in and tune out at will. Personally I can't wait until life is like The Matrix.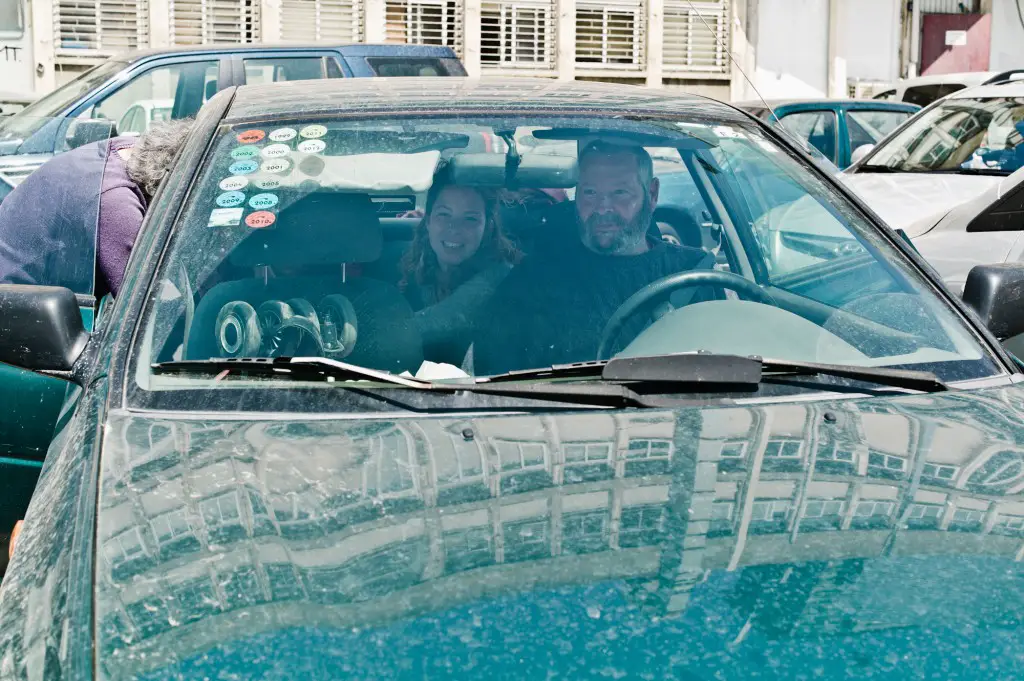 4. Where would you like to see your photography develop in the future?
I'll take the years as they come and see what happens. In addition to the aforementioned items of woe, I was recently diagnosed with Multiple Sclerosis. I'm completely fine for now, but who knows how it will pan out. If I actually start suffering I may document it. There's a guy in a wheelchair, I forget his name, who has no choice but to shoot all his stuff from that perspective. It's awesome. You've got all these hipster "street" photographers zone-focussing from the hip because that's what they think you have to do, but in reality it's because most are scared to point their cameras in the right direction. I suppose the equivalent of this guy shooting from the hip would be him holding his camera as high as possible like a twelve year old girl at a Justin Bieber gig.
My family, personal health and close friends are my immediate concerns. I only recently saw that famous Nan Goldin quote ("I used to think that I could never lose anyone if I photographed them enough") and, without exaggeration, it totally stopped me in my tracks. Personally speaking that quote renders almost everything else about photography completely redundant.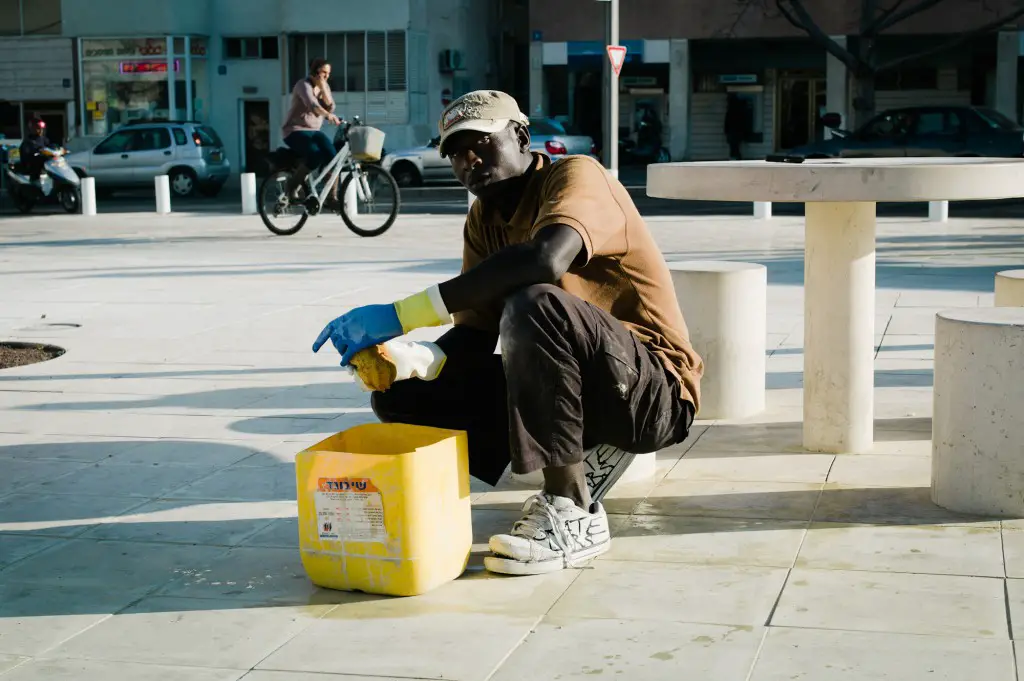 5. Do you have any upcoming projects that you would like to share with the readers of JCH?
I'll be embarking on one of the great photographic clichés. I will be visiting my hometown; the beautiful, scenic village of Sutton-in-Ashfield in Nottinghamshire. I'll be going with a few close friends who also spent their formative years in that part of the UK; some of whom still do. I'll bunk on a few floors, stay in a few Travelodges and take some photographs. A couple of visits should cover it, and then I'll return a few months later and, touch wood, it will grow into something larger, more of a long-term project. I'm going to shoot the whole thing on slightly desaturated (in post) Provia 400X. It will be realised in neither grainy black and white nor over-saturated, Martin Parr-esque colour. The last time I visited, Sutton was like that. Somewhere in the middle, lost and largely forgotten.
My portfolio site: http://richiemay.com/
On Flickr: http://www.flickr.com/photos/richardmay/
On Twitter: https://twitter.com/#!/richiemayphoto
Thanks for sharing your work with us Richard.
Make sure you check out Richards site and follow him on twitter.
If you would like to be interviewed for JCH and you have something you want to share, then drop me a line and lets have a chat. I always love to hear from camera people. But what I love even more is when people leave comments.
Cheers
Japancamerhunter