Stunning hand made camera jewellery
I was very happy this morning when the postman came with a box that I had been waiting for. Inside was this outstanding piece of handmade jewellery. Read on…*Now available on pre-order*

A few months ago I was fortunate enough to make contact with the extremely talented jeweller Luke Satoru. Luke is not just a jeweller but also a passionate camera buff. He mentioned that he was planning on making some miniature cameras and I thought that the results could be very interesting. I was not wrong, as when I opened the box today I was presented with a beautiful piece of craftsmanship that cannot fail to impress.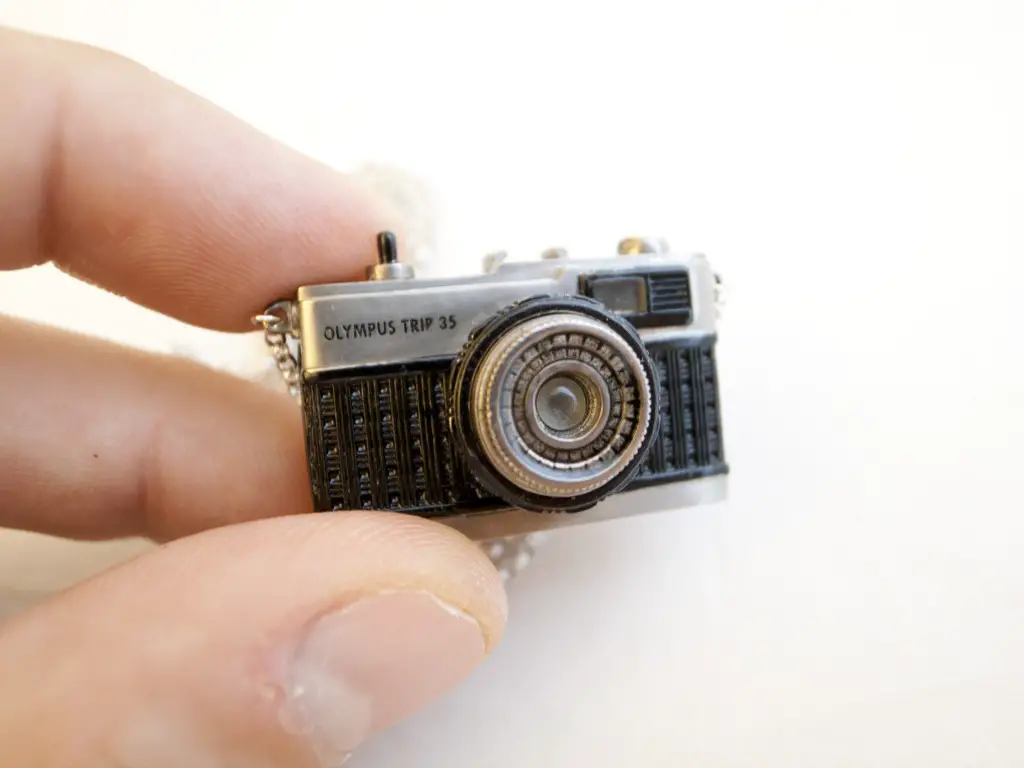 At first glance you would look at the lovely Olympus trip and think that it is solid, but you would be wrong. It is crafted in many pieces from brass, which is then sliver plated and hand lacquered. And there is much more to this little beauty than meets the eye…for a start, everything works! You can move the advance winder and everything.


You can open the back and have a good look a the door and the film plane, which has wonderful attention to detail. You can see the passion that has gone into this piece. It is so beautifully put together. I can understand how time consuming this must have been to develop, as I am actually a trained silversmith (in a past life), so I really appreciate how this was made.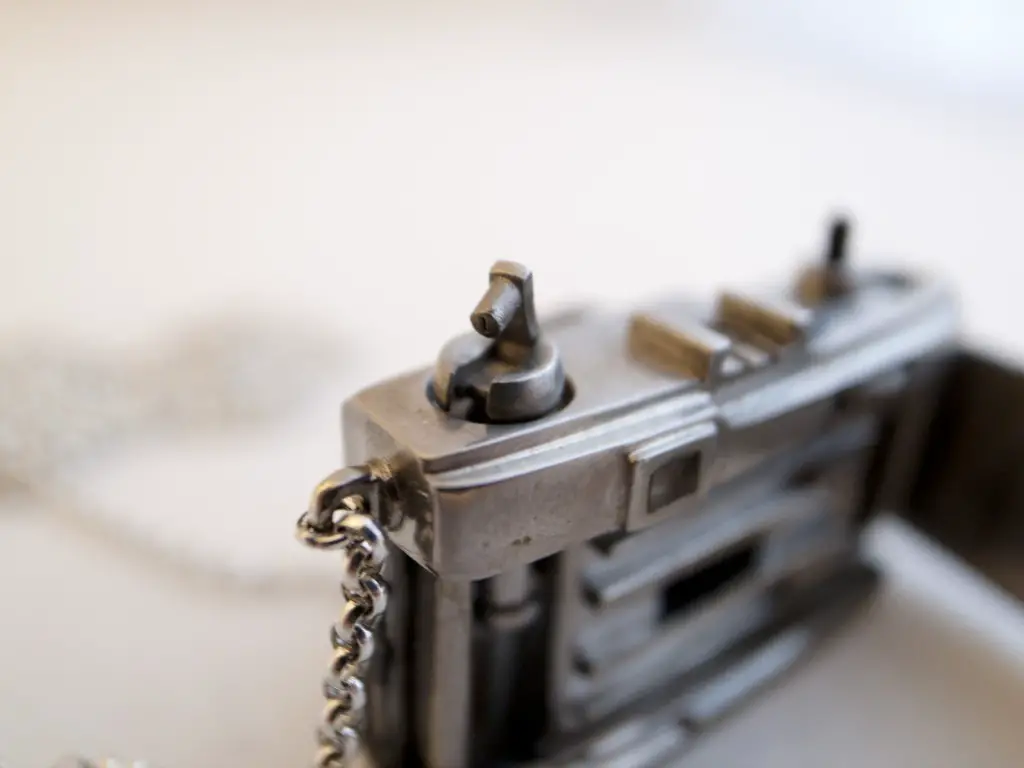 You can even use the rewind knob! How cool is that?
I am hoping to sell these in the store really soon, we are also working together to develop some other models, so hopefully we will see some other cool miniature cameras coming too. They are all hand made and they have fantastic craftsmanship.
I would love to hear your thoughts on these lovely little items. What do you think? What cameras would you like to see in miniature? Comment and earn yourself some camera karma.
The miniatures are available for pre-order now, you can do so by clicking here.
You can learn more about Luke Satoru and his beautiful jewellery here www.lukesatoru.com
Thanks
JCH