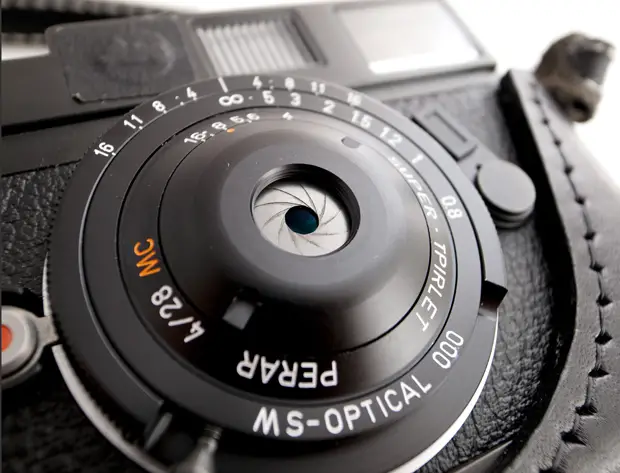 The MS-Optical Perar 28mm F/4 Super Triplet
The exceptionally special 28mm Perar lens is the latest release from Mr. Miyazaki at MS Optical in Japan. This lens will be made in limited quantities and it is available now…Version 2 is here! 

For those of you in the know, there has been a very special lens maker in Japan who has been producing all sorts of fantastic handmade lenses for Leica mount cameras, this lens maker is Mr. Miyazaki and his company is MS-Optical. In recent time he became famous with collectors for his original 35mm Perar and for his lens conversions.
Now there is a new addition to the family. and what a fantastic and interesting little lens it is: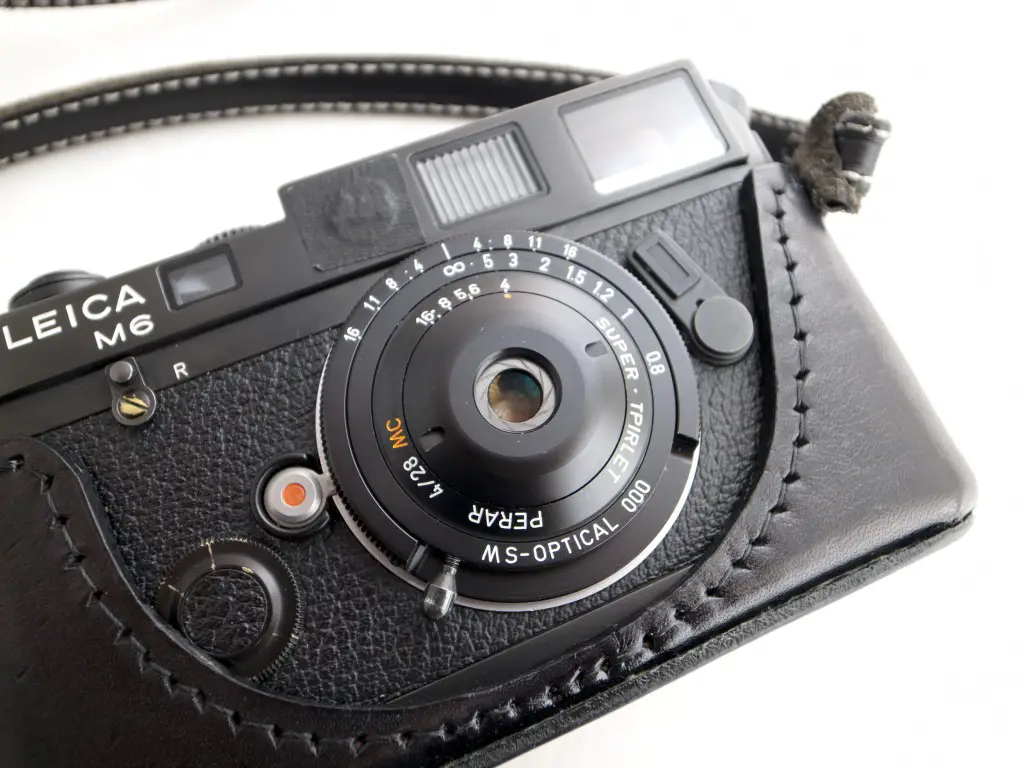 The Perar Super Triplet 28mm F/4 MC lens
This lens has been produced after over a year of research by Miyazaki san, and he has learned a lot about how to overcome problems that he faced with previous models of the perar he produced.
This is version 2 of the lens. There is one small but significant difference between version 1 and 2, the spelling mistake on the front of the lens has been corrected. This was something that niggled Miyazaki san, so he has got it right this time. This is going to make the collectors happy, as the original versions  have become more collectable through the mistake.

So, lets run through some specs for this lens for those who are interested in the technical aspects: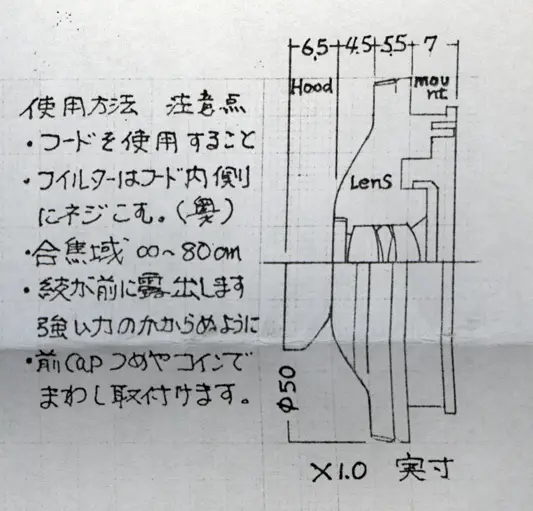 Triplet Formula lens with high optical stability
Ultra compact and lightweight, only 45grams (55 grams with the hood)
Triplet design with 3 elements in 3 groups for refined sharpness
Premium multicoated lens with a 97% light transmission rate
10 blade aperture diaphragm with smooth selection for a clean bokeh effect
Minimum focal distance of 0.8m
Unique exposed front aperture element
And here are some of the light transmission specifications for those in the know:



The lens comes with a hard screw-on hood, which doubles as protection for the front element. The hood accepts a 19mm filter.
This lens promises to be as unique and interesting as the previous perar lenses, with the added attraction of the wide 28mm. The lens is a native M-mount, so there is no need for an adapter. The lenses are not 6 bit encoded, as it is designed for general M-mount fittings as opposed to the Leica directly. This lens has been developed with the digital camera in mind and the sharpness will reflect that.
The lenses are available now, there is a waiting time for the lens. You can go directly to the shop and order. I will keep in touch with you as to the progress of your lens, but please be patient, they are handmade after all.
The lens is priced at 55,000 yen plus shipping (dependent on country)
Please note that I cannot select what serial number you get, it is the luck of the draw. And it is strictly first come first served. These lenses are going to sell very fast.
Cheers
Japancamerahunter