MS Optical Japan
The remarkable MS Optical makes some incredible lenses. Out in the wilds of Chiba, Japan, in the middle of a non-descript suburban neighborhood there is a regular looking house. But don't let appearances fool you, for in the basement of this house there is magic happening.

MS Optical in Japan has in the last few years gained a bit of a cult status amongst collectors and photography enthusiasts, and for good reason, for MS produces some of the finest (and most unique) handmade lenses on the market today.
MS is the brainchild of Mr. Miyazaki, a man with a pure vision of what he wants to make and how he wants to work. To look at Miyazaki san you would not have any idea that swirling around in his head are plans and ideas for new exciting optical creations. But he is a man full of ideas, some of which we have already seen and some of which we may see in the future.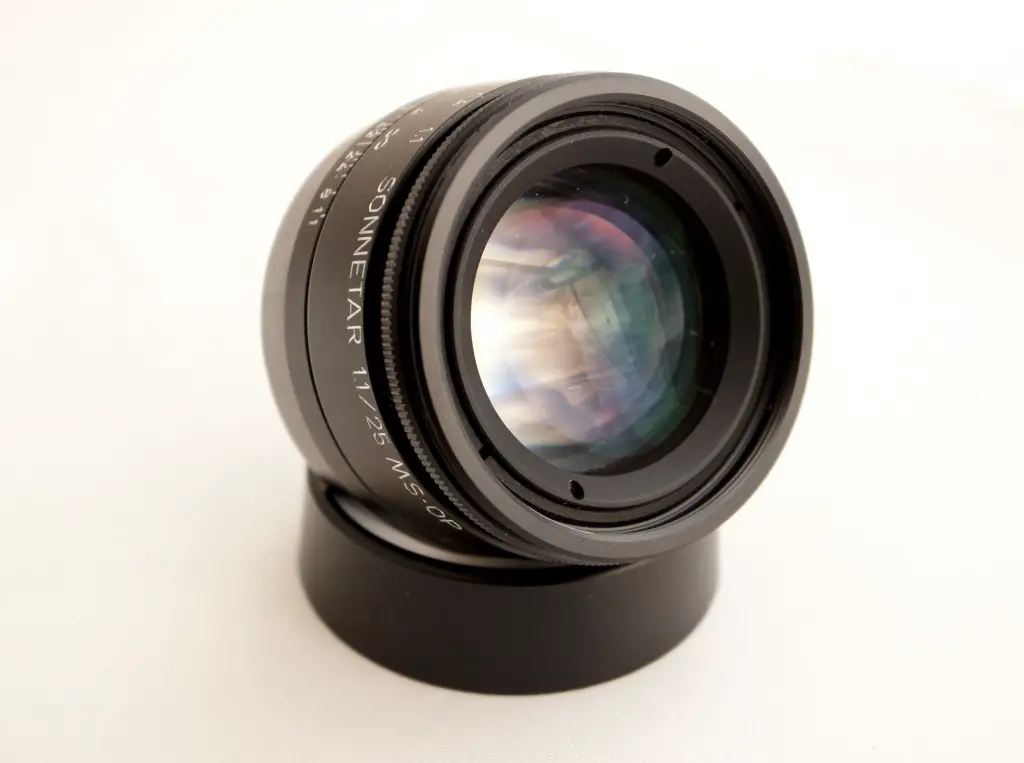 Prototype Sonnetar 25mm F/1.1 Q mount lens for Pentax
MS Optical started out as more of a hobby for Miyazaki san after he retired from his previous job designing telescopes for a famous Japanese toymaker. After retirement he decided to indulge in his passion for optics by starting to convert different lenses to M-mount. Miyazaki san gained notoriety for his lens conversions and he has now become a renowned converter of many types of lenses. And even if the lens is not on his list he relishes a challenge. Obviously there are some limits as to what can be achieved, but the usual suspects are all there, The Canon 0.95, Contax G-mount lenses and even a Nikon 28mm lens from a compact camera have been remounted to fit onto an M-mount camera.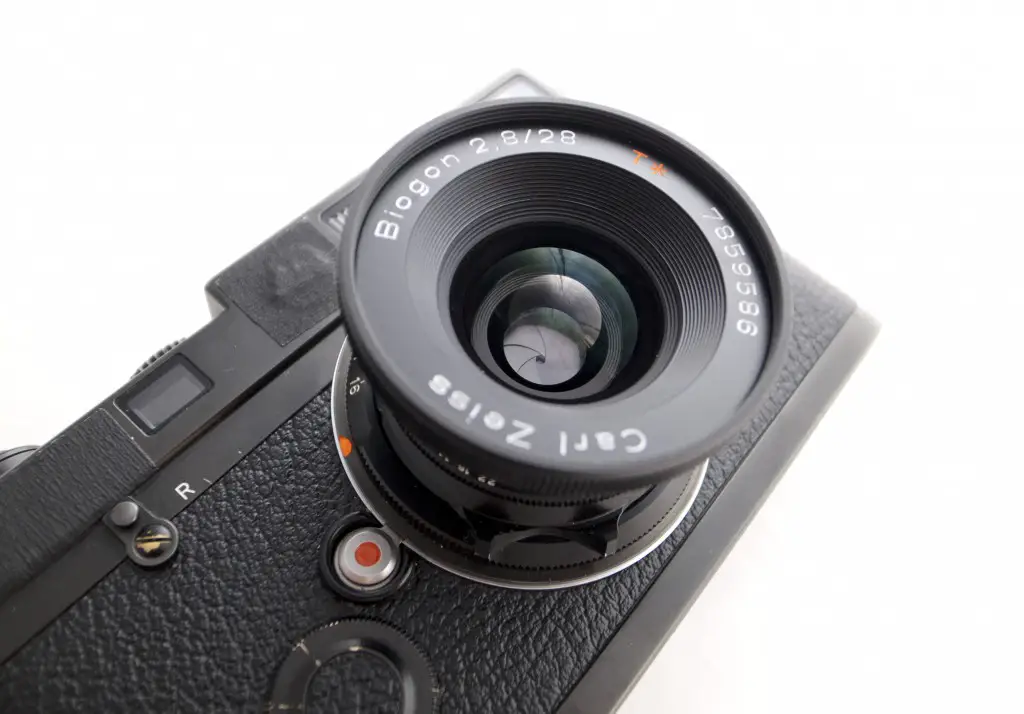 Contax Biogon 28mm G lens re-mounted for M-mount
But for me the most remarkable thing about Miyazaki san is his workshop and his sense of humour. He works in his basement, a cluttered room full of cameras, lenses and plans. Boxes full of lens designs pile up under the desk. Shelves full of a wide array of lenses look as if they belong in Aladdin's cave. This is a small workspace, but he has everything that he needs here and is able to effectively use the space to bring us his amazing optical creations.


The space is small and cluttered, but like any artist, he knows where everything is. Miyazaki san has built his space up to suit his needs. Being a small room there is not enough space to focus to infinity, so he has set up a wonderful periscope creation so that he may focus through this onto the back wall, giving him the infinity setting that he needs. All of his testing equipment is self made to the exact specifications that he needs.
Miyazaki san is a quiet and thoughtful man, but start talking about cameras and lenses and his face lights up, he has an infectious giggle and you hear this when he talks about his work. I have met many old Japanese camera specialists over the years, and many of them are very serious with not even a smile passing their lips. But Miyazaki has has a smile for all and a lighthearted and disarming manner.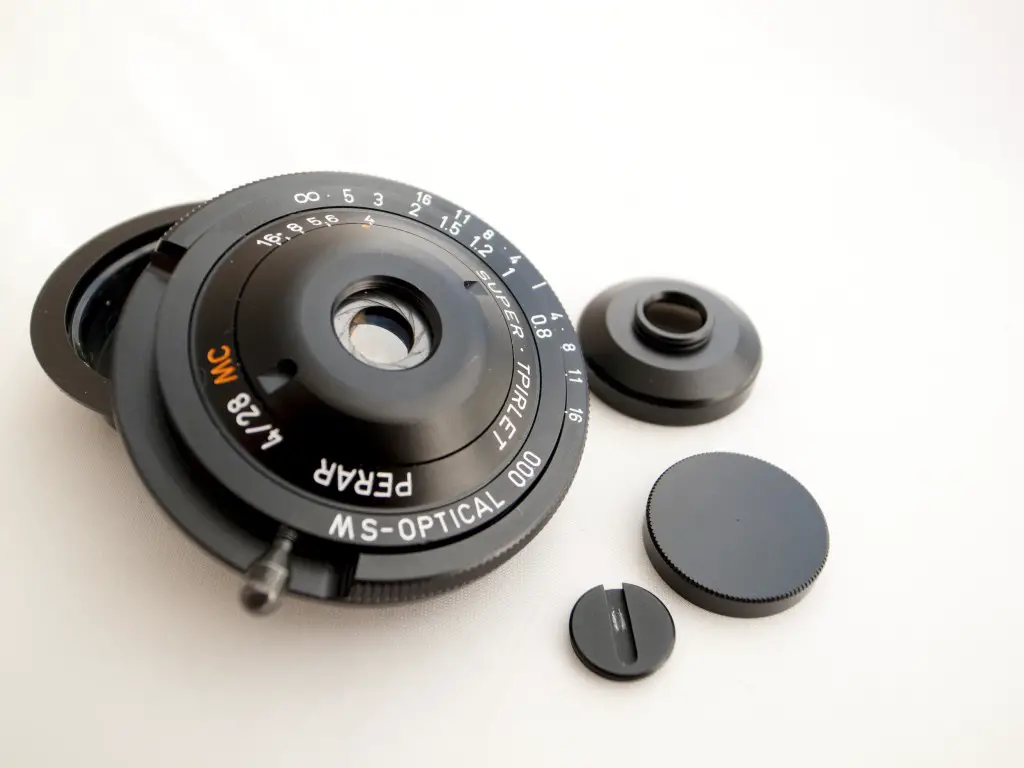 In 2006 Miyazaki san released his first 'own' lens. The MS-Optical-S was a 50mm f/1.3 lens based on a Sonnar type, with a 12 blade aperture and multicoated elements. This quickly sold out and cemented his status as a lens maker in his own right.
This was followed up by the MS-Mode-AH Apoqualia 3.5/50 and the Super Triplet Perar 3.5/35. Both of which became best sellers. His latest creation is the Super Triplet Perar 4/28. Similar to the 35mm Triplet this is a Tessar type lens with an unusual front aperture element. This lens has already proved to be popular with collectors and enthusiasts, so it will not be long before it has sold out too.
When asked about what will come next, Miyazaki san remains cagey, but he points to a box of papers 20cm thick and tells me that they are all lens designs that he is considering. Whatever comes next I am sure it is going to be special.
What lenses do you want to see? What is the lens you dream of having made? Why don't you leave some comments and I can pass your ideas and comments on to Mr. Miyazaki, he really loves to hear how his lenses make people happy.
You can buy MS Optics lenses here by clicking here
You can inquire about lens conversions by clicking here
Thanks
Bellamy