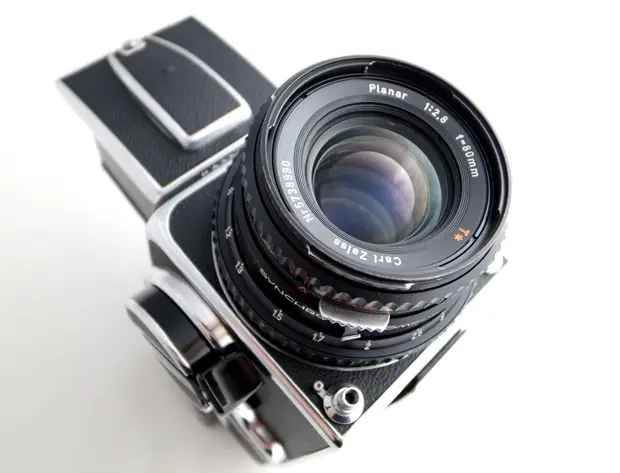 Other medium format cameras
So, you don't want to have a TLR, what other options do you have? One of your main options in this field would be the Hasselblad and Hasselblad style of cameras. In this section of the buyers guide I shall talk about this style of camera. In the final section we will cover SLR type cameras and rangefinders. So off we go…

In this section you have plenty of options. Obviously the Hasselblad system is the most famous of these cameras, and there are a lot of cameras in this range. Some Hasselblad cameras now accept digital backs, so you can use your Phase One or Leaf system on your medium format cameras (if you are loaded and actually have one of these things).
If you are looking at getting into Hasselblad and you don't want to break the bank then you cannot go wrong with a 500CM with the 80mm Planar lens. This is a great camera, very easy to use and will give fantastic results. Want to spend a bit more? OK, the 503CW is the sort of camera you cannot put down and you can find these with lens for about 180,000 yen now. Still not enough for you? Then you obviously want to get a 903SCW, and the bank loan you will need to get it.
But for those who don't have champagne flowing through their veins don't worry, there is still a camera out there for you. For a start you could not go wrong with a Bronica system camera. They can be bought for good money, especially for the Bronica Z, which you can find for around 20,000 yen now. Or perhaps a Bronica SQ-A, though they tend to be a bit unreliable and finding parts can be a chore. One of the highlights about Bronica is that they utilize Nikon glass, as Bronica had spent all of the company money on designing a camera and had none left for lenses.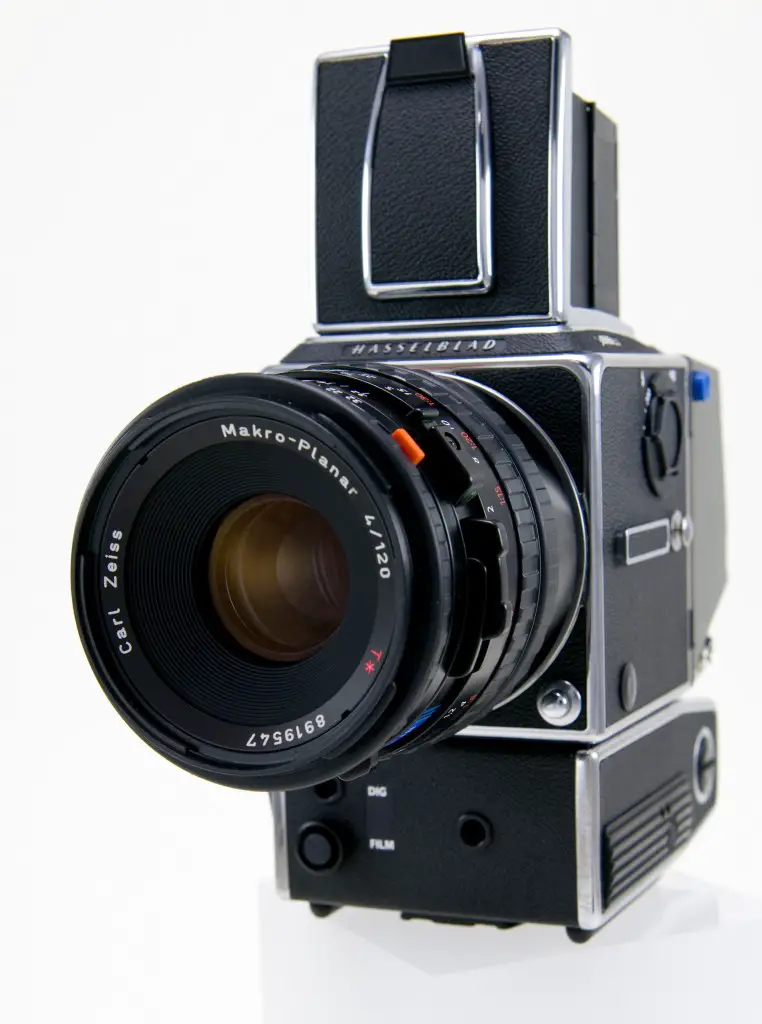 If that is not tickling your fancy, then maybe you get a Kiev, these Ukrainian made cameras are cheap and easy to find. The quality is not as high as the 'blad, but they have unique traits, and a steady fan following. I recently saw a Kiev 88 with 2 lenses and finder for 85,000 yen, a very good price. The Salyut S is another option from the Russian line up, basically the same as the 88, it is made by Kiev. I couldn't say on prices though, as I have never seen one in Japan.
When it comes to Russian cameras then you should consider Arax. Whilst not strictly speaking a camera maker, they upgrade cameras made by Kiev, so you can have a snakeskin camera :)
If you are talking about medium format, then you cannot miss out on Mamiya. RB67 cameras and lenses can be bought for dirt cheap now, seriously, they are practically giving them away. Same goes for the early 645 cameras, cheap as chips. If you want a 645AF or a 645D then you are going to need some real $$$ as these things can get really expensive. The Mamiya Press cameras are becoming very popular now, but you are going to be hard pushed to find one in good condition.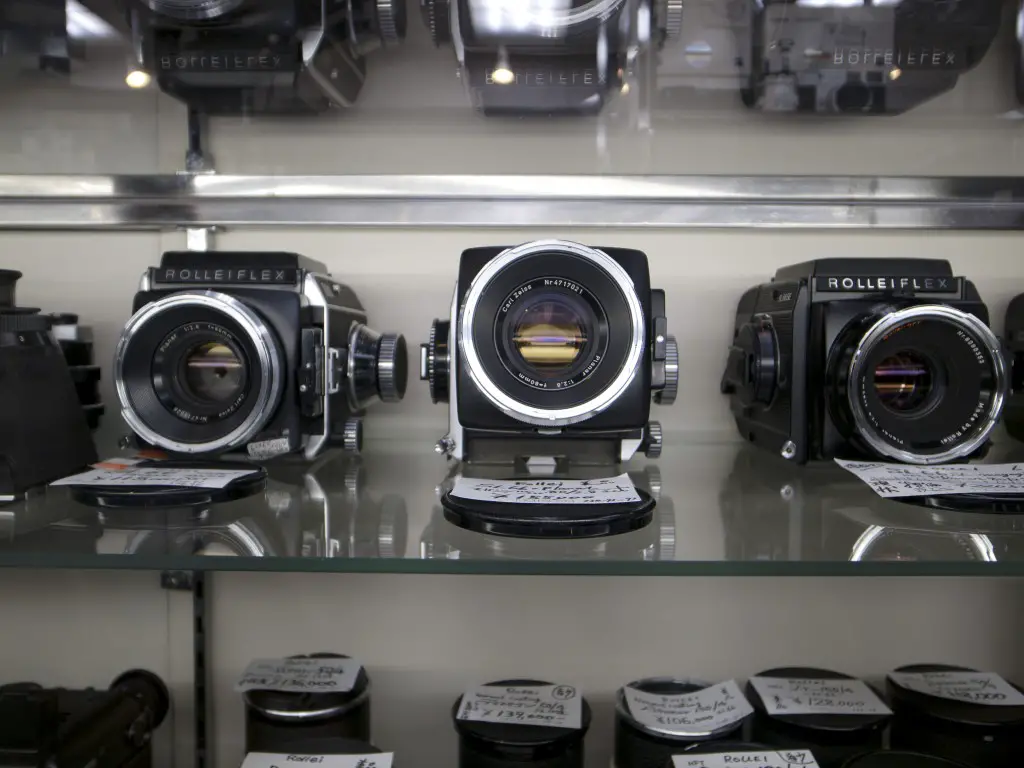 What many people forget is that Rolleiflex made a foray into the SLR market by producing the SL66 series of cameras. Whilst they were not wildly successful they do have their followers, in fact this web page is completely dedicated to the SL66. The bonus for this camera is the glass, they only use Zeiss lenses, but the downside is the price. You are going to pay a pretty penny for one of these cameras, so get that bank book ready.
So, there you have it, a little buyers guide to give you an idea of what is available on the market for all sorts of different budgets. There is still part 3 to come. But please feel free to comment and tell me if you have any further ideas.
*note* It seems that the website is having issues at the moment with the shop and comments. Please be patient, I am trying to get this fixed as soon as possible.
Thanks
Japancamerahunter