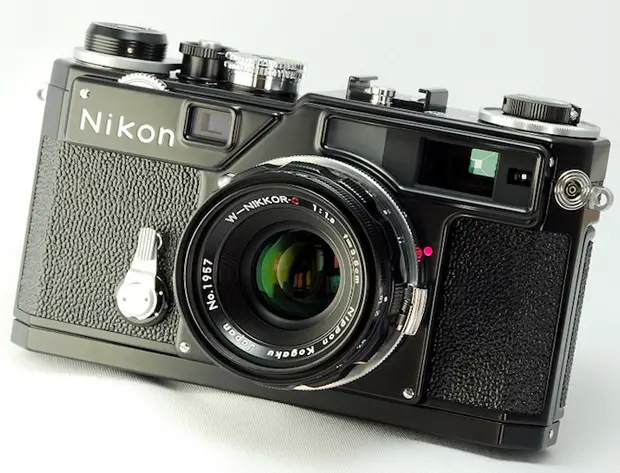 Interview with a collector, Mr. Jon Mitchell
One thing I have wanted to do more of is interviews with hardcore collectors and people who are passionate about cameras. Fortunately one of my good friends in just this. He also happens to take the most beautiful camera pics I have ever seen. So, here is my mini interview with Jon. Step this way to see more hardcore camera pics…

So, Jon, tell the readers about yourself…who are you?
Hi. My name is Jon and I'm an expat Aussie currently living in Yokohama, south of Tokyo.
Lets see now, I've lived in Japan on and off (mostly on) for the last 17 years. I spent my first year here in 1995 on a working holiday touring the country on a motorcycle, drinking copious mounts of alcohol, chasing girls, and even learning a little Japanese language along the way.
One year wasn't enough, so I came back for more in July 1997. This time around I had a steady paying job as a CIR (Coordinator for International Relations) on the government run JET Programme. It was a fun job and a great way to improve my Japanese language skills while getting paid to do so. After three amazing years doing that, my time on the JET Programme came to an end and it was time to find a "real" job.
I then worked in sales and marketing at Hitachi for some years before switching to my current job as a translator at Nikon. I'm a self confessed film camera nerd and Japan (and especially Yokohama/Tokyo) is film camera nerd heaven, so I guess I'm here for life :D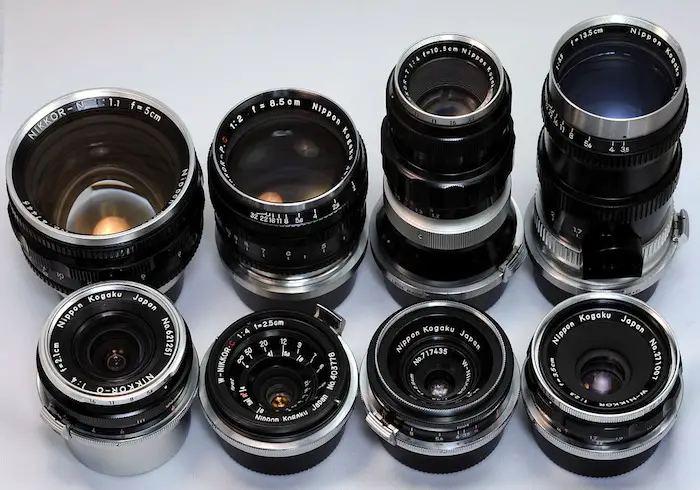 Just a part of Jon's awesome collection
Great. What first got you interested in photography, or more specifically film photography?
I took up photography to record my first year in Japan. My first camera was a Minolta film P&S with zoom lens and I used it happily until 1999 when I discovered digital cameras.
In 1999, digital cameras were really taking off and I lusted for one for months before finally taking the plunge and buying a Canon Powershot 1.3 megapixel camera for the princely sum of 60,000 yen. That was a huge outlay for me at the time, so I was determined to get my money's worth from it and get serious about my photography. Like everyone else, I jumped on the digital camera upgrade bandwagon and upgraded multiple times over the next four years.
In late 2003, and multiple hard disk crashes and many lost photos later, I was fed up with digital cameras and was about to give up on photography all together. Then one day at Yodobashi Camera in Yokohama, I asked if they had a camera that didn't need batteries to take photos. It seemed like a crazy question at the time, but I asked it anyway. To my surprise I was shown a beautiful chrome Nikon FM3A. Wow!!! It felt solid as a rock, was great to hold and use, and it looked awesome. It was love at first sight.
The idea of not having to rely on batteries to take photos really appealed to me, so I saved my pennies and a few months later bought my first Nikon FM3A along with a Nikkor 45mm f/2.8 Ai-P. After taking the initial plunge, I was totally hooked, and before I knew it my "collection" had expanded to include multiple lenses and bodies.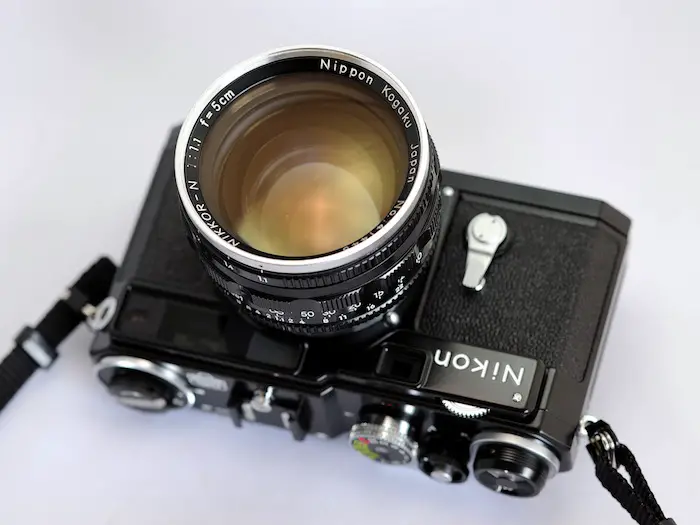 I have noticed that you have a particular passion for Nikon rangefinders, why is that?
I first noticed Nikon rangefinders when Nikon was advertising its soon to be released Nikon SP Limited Edition kit back in early 2005. There were advertisements for it at some of the camera shops in Tokyo, and it was such a gorgeous looking camera. But priced at 724,500 yen for the kit, it was also incredibly expensive. I was in-between jobs at the time, so owning one seemed like a distant dream. But good things come to those who wait, and I finally purchased one two years later for a lot less than Nikon's initial asking price. A few more years down the track, I now have a second body and a nice collection of Nikon S-mount lenses to use on them.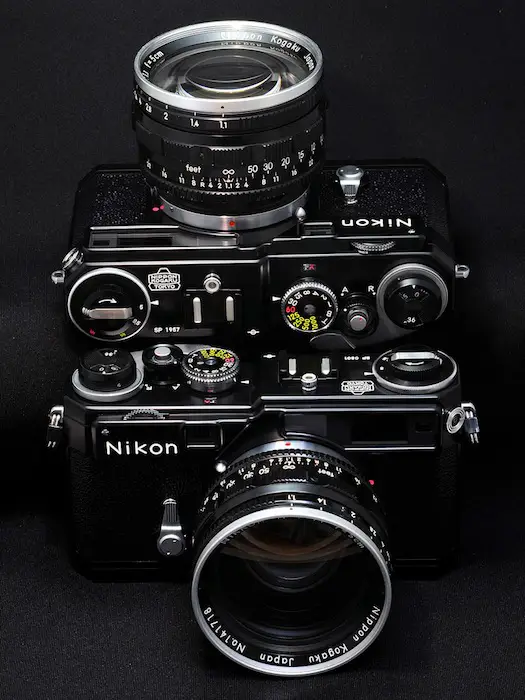 What defines a great camera for you?
A great camera to me is one that effortlessly combines form and function. It has to look great, function perfectly and consistently, and be easy to operate. I also don't want extraneous functions that get in the way or clutter operation. For SLRs, the Nikon F fits the bill perfectly for me. It looks great, has all the controls I need, and is as tough as they come. A Nikon SP is basically a Nikon F minus the mirror box/finder with a rangefinder mechanism added in its place, so its no surprise which rangefinder I think fits the bill here.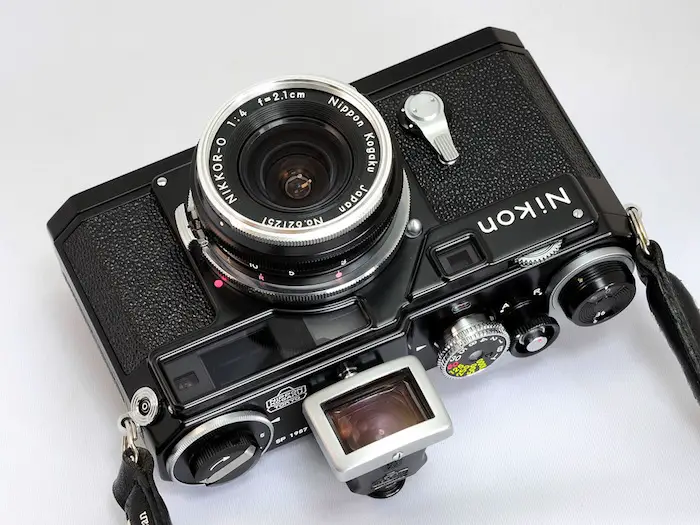 I noticed you have pulled apart a few cameras, what made you do this?
After buying a new Nikon rangefinder, I became more and more interested in vintage Nikon rangefinder gear. This gear is all 50 plus years old now, so usually needs minor repair work and/or cleaning to get it working perfectly. I'm reasonably mechanically minded, so figured that if I could teach myself to pull apart and repair motorcycle engines, I could learn to fix cameras. With the right tools, steady hands, and patience, its actually pretty easy to repair cameras and lenses.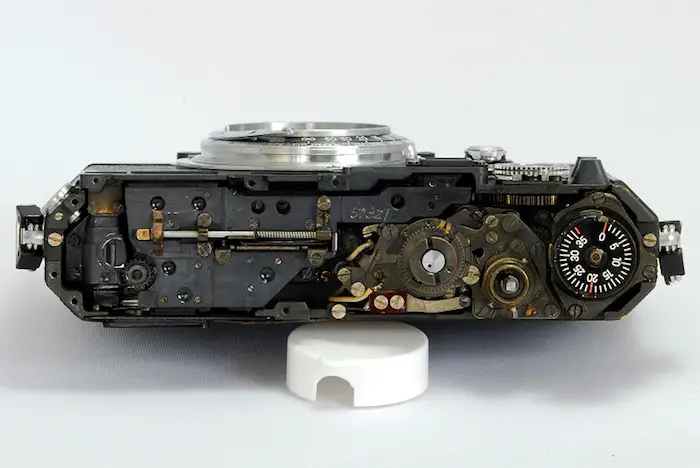 Any tips for the aspiring camera nerds out there?
Tips? Nah, not really. Just have fun doing whatever it is you like doing. If you want to collect dozens of cameras and lenses to fondle them, go for it. If you want to shoot hundreds of rolls of film through the same one camera – one lens combo, go for it. Two extremes maybe, but they're both fine in my book. As is anything in-between.
And finally, it is all about shooting after all, so what do you like to shoot?
After several years of being a pretty hard core gear head and doing more gear fondling that shooting, these days I'm shooting more than ever before. I've always loved travel photography, and also now enjoy recording the day to day world around me. Interesting patterns, people being people, whatever catches my eye really. I also get a kick out of trying vintage lenses to learn how they render images. It's like discovering the secrets of a long forgotten past. Some pics are posted at my flickr photostream.
Jon's Flickr
Thanks Jon for sharing your thoughts and your pictures with us. It is great to hear how people got interested in this shared passion that we have. And the pictures of the cameras are pure eye candy.
Cheers
Japancamerahunter