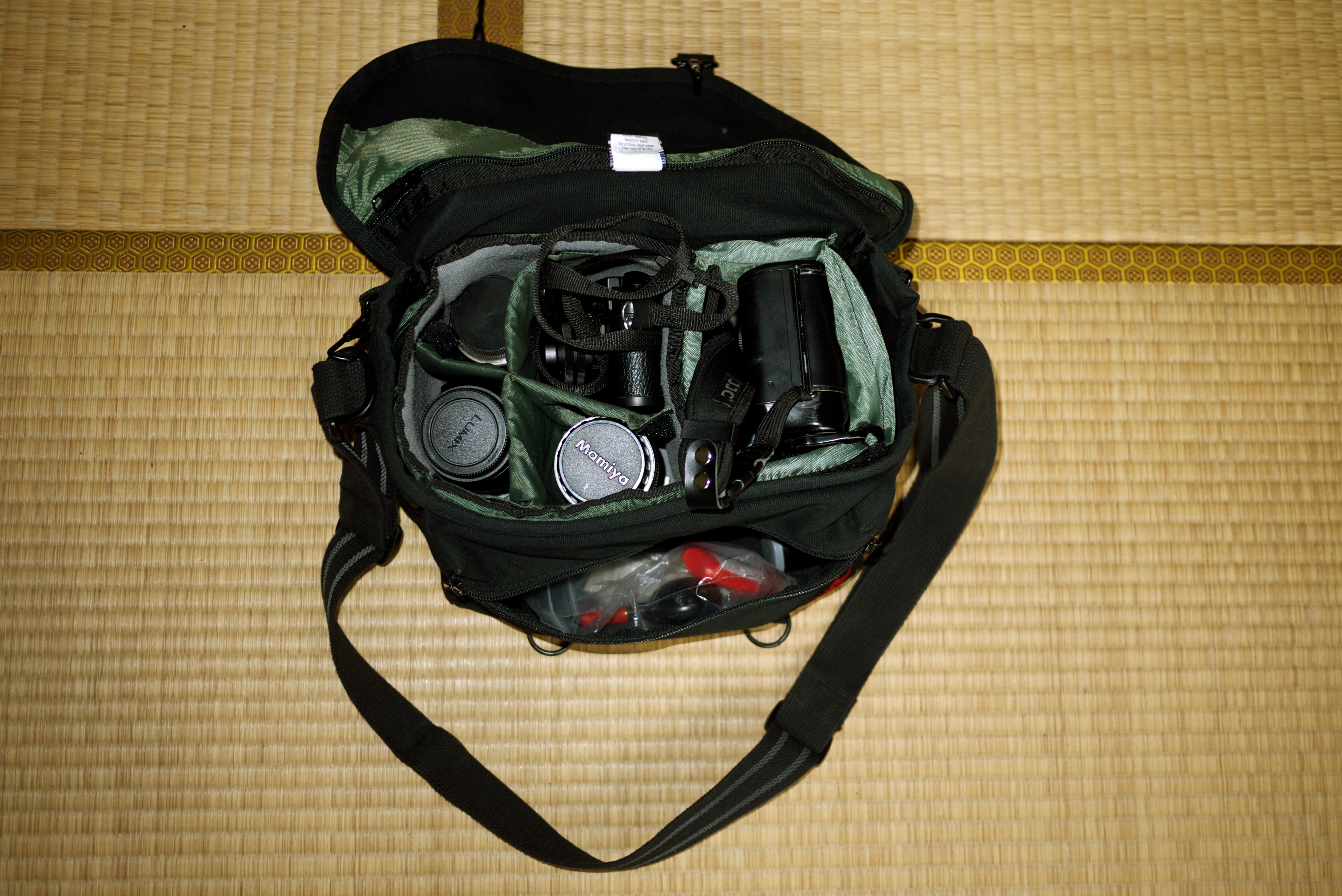 In your bag number 26, Davy from Holland
Hey folks, how are we all? I have been very busy making sure you get your lovely film cases, but not too busy to do another bag shot. This time we have Davy, who is from Holland, a country that is close to my heart having been there many many times. Take it away Davy:
I am Davy, a photography enthusiast, born, raised and living in Amsterdam (don't let the tatami fool you).
As a kid I was always interested in photography, but my photographic activities did go any further than playing around with my mom's P&S.
In my twenties for a few years I fooled around with a LC-A, shooting it from the hip. Later in my thirties I jumped on the MFT bandwagon with the excellent Panasonic GF1 which because of the lens adapters got me back to film photography with a very cheap Nikon FE and 50mm 1.4 lens.
At the moment there a two things I love to shoot: people on the street and my newborn baby boy.
Now a few years later I think I have my ultimate all black setup for street shooting.
The bag is a Domke F6 with an extra insert. I do not understand why this insert is not included in the first place. Oh I do, to make you buy it and make more money…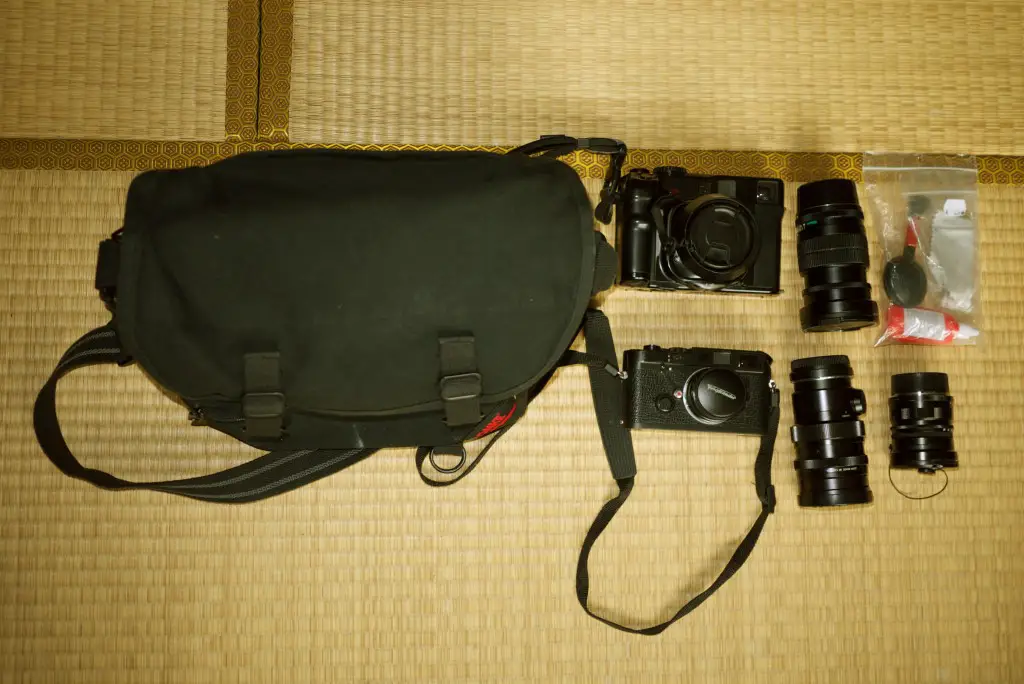 The bag includes:
* Leica M6 classic (it's annoying patch flare has been eliminated by an added polarizing filter in the rangefinder, I can recommend it, a good and affordable solution)
* Summicron 1:2/90 Leitz Canada (hey I am a shy street photographer)
* Voigtlander Nokton 50mm 1.5 ASPH black
* Voigtlander Heliar 15mm 100 Jahre 1900-2000 edition. I don't have the viewfinder, but it's so wide so who needs it?
* Mamiya 6
* Mamiya G 150mm 4.5
* Mamiya G 75mm 3.5
(I also own the great Mamiya G 50mm, but because of the limited space in the bag I prefer the 150mm)
* lens cleaning fluid, cloth and blower
* haven't settled on a favourite film yet so what I take with me differs from time to time..
I've been to Japan a few times, but not yet with this bag.. hopefully I will be able to next year!
Davy has a Flickr
Thanks for sharing this with us Davy, a very cool set up there and thanks for the RF patch tip on the M6, I shall check that out.
Keep them coming folks, we need more submissions, so get your bag on Japancamerahunter.com. Send me a hi resolution image of the bag (please make sure it is horizontal) and its contents, with some details about yourself and what you shoot. Oh and don't forget your contact details (twitter, flickr, tumbler et al).
Cheers
Japancamerahunter