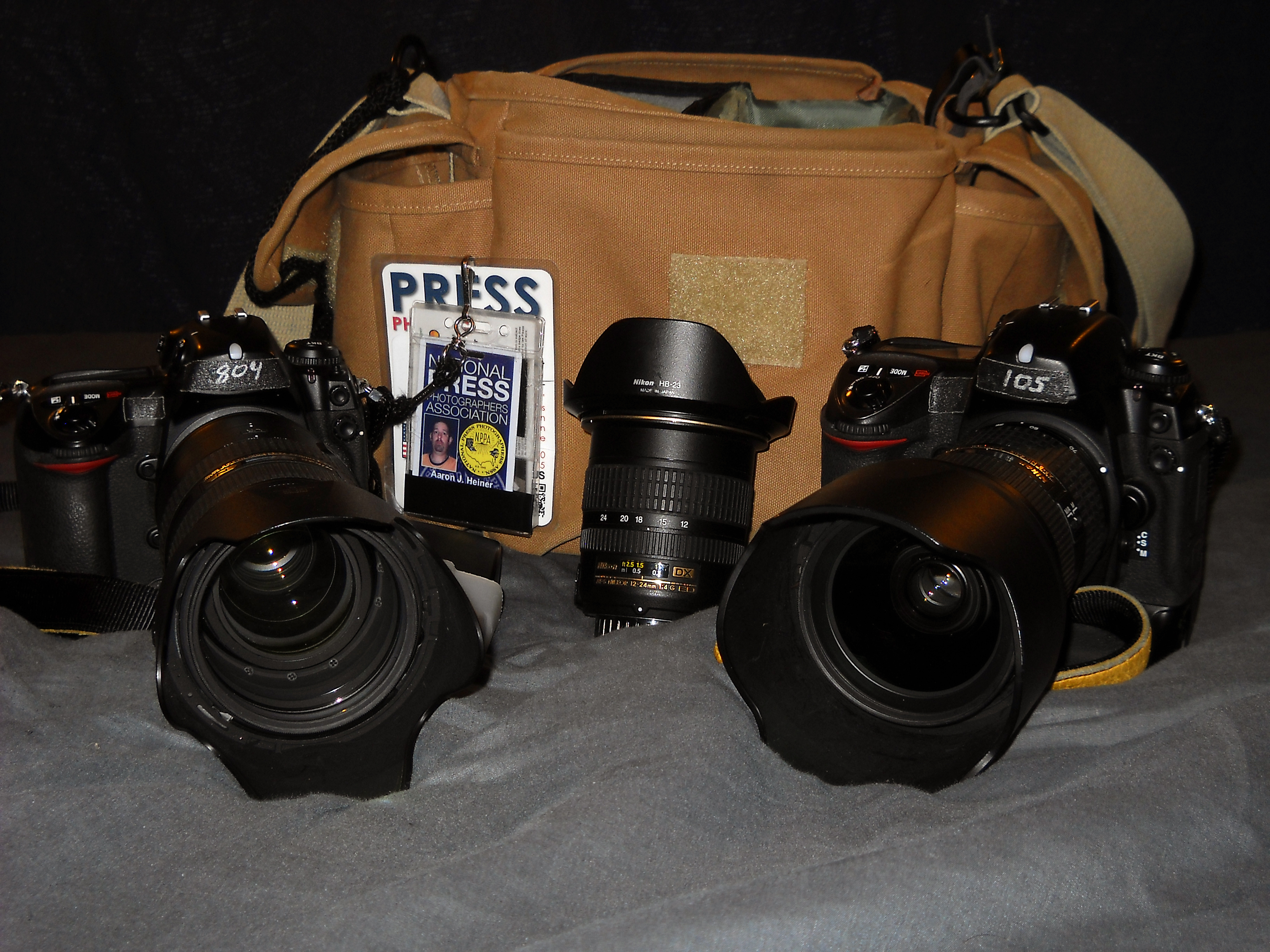 In your bag number 19, Shashinka Ichiban from the USA
Hello there fine people, sorry for the break in service, website issues made it impossible to post anything for a while. But we are back, and ready with another bag submission. This time we have a bag from the USA, from a rather distinguished guest. The great Mr. Aaron J. Heiner aka Shashinka Ichiban. Over to Mr. Ichiban…
This is Shashinka Ichiban from Washington DC. The name was given to me by a Japanese friend of mine I was visiting in Miyazaki years ago. I was trying to rebrand my image, and my friend came up with the name as a joke. So, to get the last laugh I went with it, much to his astonishment. I've made many trips to Japan since then to shoot, but I've kept the moniker going. Best of all is that the name and branding has done wonders for my sales in the USA.
Right now, I have close to a dozen Domke bags but I only run with three different bag and camera sets. For my personal street shooting, I use a Domke F803 for RF cameras. Whenever I am off the clock, I carry this rig for personal shooting (unless I want to photograph trains, then I move over to the Nikons) I prefer my F803 as it is slimmer and shorter it hugs my body better and keeps the weight closer to me allowing for faster maneuverability.
Lately the Yashica has been staying home as the RF finder is nowhere near as sweet as the Bessa. I also find the Jupiter to be a slightly sharper lens than the Yashcia. Of course the X100 gets about 85% of the use, and I prefer the X100 over my D3s now for shooting.
In the future if I could ever afford one, my goal is to add an Epson R-1 series camera to the line up and another dozen Domke bags. So here's my bags set up as of tonight.

Domke F803 (Street bag)
Fuji X100 w/ Gordy's strap
Yashica Electro 35 GSN
Bessa R w/ Domke hand strap
Jupiter-8 f/2.0 50mm
T-Max P3200 and Ilford XP-2
Pelican case for cards
Spare light-meter
Mini-tripod
NP-95 charger
iPhone 4
Mountain Dew (not shown as I was drinking it at the time)
For my personal railway photography, I use a tan F4AF with Nikon D2-series. Then for my work at the newspaper and my weekend warrior shooting for the US Coast Guard, I have a blue F4AF that holds my Nikon D3-series cameras. For either my press bag or CG bag, I tend to run very minimalist to keep the weight down.


Domke F4AF (Newspaper bag)
Nikon D2Hs (#804)
Nikon D2Xs (#105)
Nikon 24-70 AF-S f/2.8
Nikon 70-200 AF-S f/2.8
Nikon 12-24 AF-S f/4.0
Nikon SB400 spare flash
Wapati camera straps (replaced my old Domke Grippers)
CF Cards (that I forgot were still in my back pocket)
-Not shown, Nikon D3 (#904) & Nikon D3s (#005) because I left them in the office over the weekend.
Shashinka Ichiban has a blog check it out
He also has a website
And of course a twitter
Many thanks to Shashinka Ichiban for sharing this great set of bags with us. It is nice to see the classic and the modern side by side. And I am pretty biased towards anyone who sports a number of Domke bags.
Keep them coming folks, we need more submissions, so get your bag on Japancamerahunter.com. Send me a hi resolution image of the bag (please make sure it is horizontal) and its contents, with some details about yourself and what you shoot. Oh and don't forget your contact details (twitter, flickr, tumbler et al).
Cheers
Japancamerahunter