JESSE'S BOOK REVIEW – Chiro, My Love by Araki
Considered one of the great love letters to one's pet…enter Araki's "Chiro, My Love." Originally published in 1995, the photos were taken leading up to his wife Yoko's death of cancer in 1990 (captured in previously reviewed an considered the Japanese photographer's best book, "A Sentimental Journey").
In this it serves a double significance of showing the intimate daily life of Araki and Yoko's last years together…while featuring a cat made charismatic from Araki's eye. It is no wonder Araki writes, "Yoko waited for this book with impatience." *My rough Japanese translation.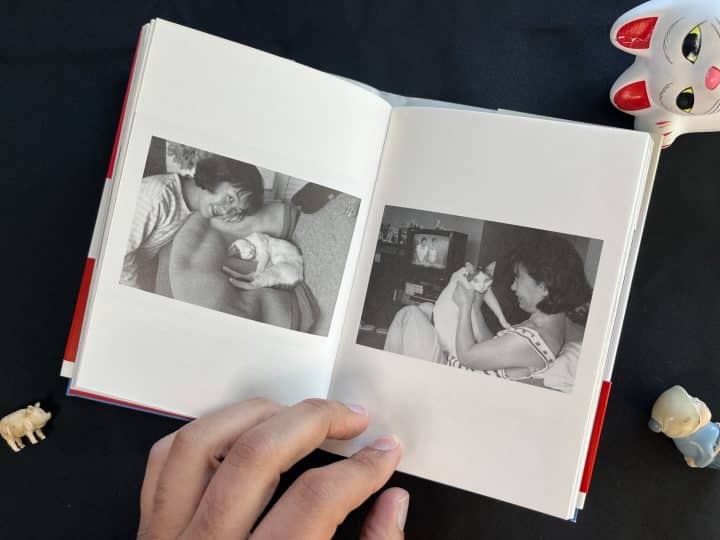 Interestingly enough Araki hated cats, before falling in love with Chiro upon becoming a photographic subject. You can imagine him following Chiro around coming to anticipate the cats actions within various situations: Climbing trees and household furniture, finding a baby bird or lizard, lying around, falling asleep on the couple, getting a shower, and simply licking itself. A really prototype photographic essay on one's pet.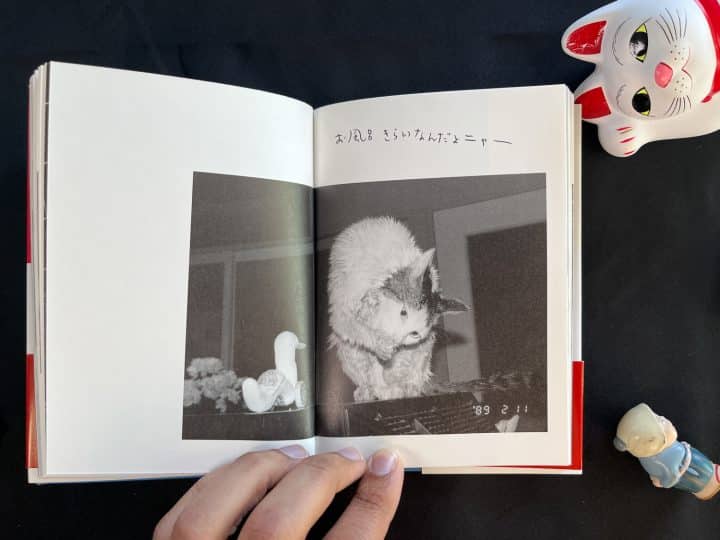 This is the Japanese edition, so Araki's various texts that appear spontaneously throughout while more directly his feelings in regards to Chiro require no words photographically. He achieves this over 100 photographs. The only other comparison I could make prior to this photo book that achieves similar results although in the opposite mood would be the 1966 French film, "Au Hasard Balthazar."
Upon first seeing the film I was struck at how much emotion the director Robert Bresson seemingly drew out a film told from the perspective of an abused unwanted donkey. You realize it is the situation, but from them the inferences through all aesthetic rules in various situations that he employs through his camera. Although much more positive, the context of the book leading to Yoko's death feels just as sentimental.
In terms of photographic precedence, Fukase also had an extensive series on his pet cats earlier in the decade in "Sasuke." However with the latter, the exercise was more a self projection of the artist unto the feline, than with Bresson and Araki here in drawing out the character of the cat through the lens.
This isn't my first (or second rodeo with an Araki book on JCH), so nice to get to another Araki book after a decade or so. I actually got this for my girlfriend and her cat Tora as it is certainly one for any pet owner. I am dog person with my Shiba and Kai ken, yet can totally relate.
The appeal not only comes from that but the sheer simplicity of the work. All shot on point-and-shoot with is probably what is an automatic flash anybody can do this, although quickly you will see the skill in takes to draw out the range of emotions in the animal's nuances…which combines observation and photographic skills.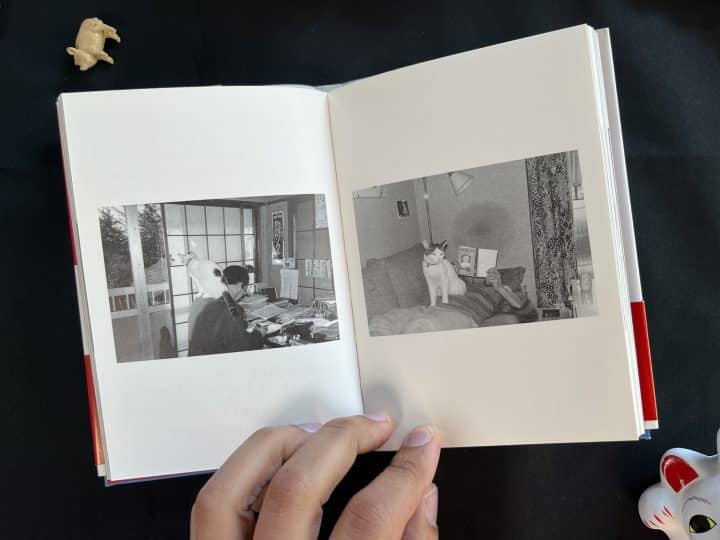 The book can be had for under $40  for the most part. There have been a few edition over the decades all of which you should not come in a rather small size when one considers photo book sizes. It is approximately 13.2 x 19.2 cm or about 4 x 5 inches. Or really think of it as postcard sides since it includes a single color post card polaroid of Chiro at the back of the book. Published by Heibonsha, you get a lot in 120 pages and again roughly about 1oo black and white photographs.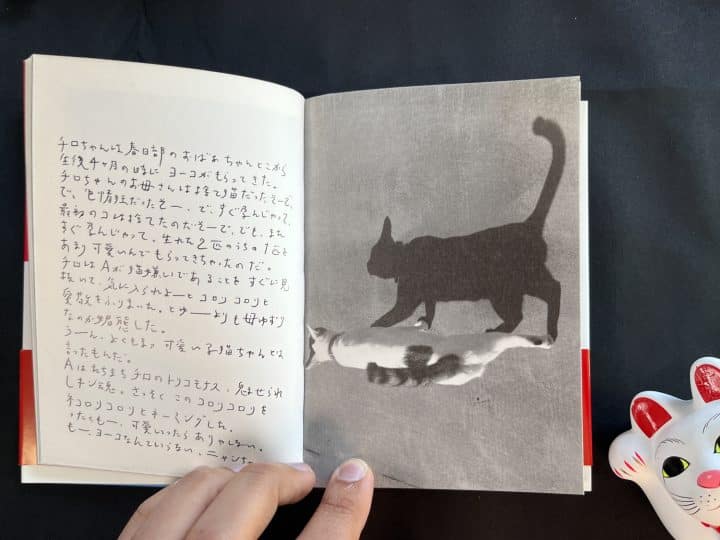 ––––––––––––––––––––––––––––––––––––
For other book reviews click here.
-JF