Film News: CineStill CS-LITE scanning light source
CineStill is always up to something, with the recent release of 400D (review here) a roaring success. But not resting on their laurels, they have released a new device to make scanning your negatives even easier. This is the CineStill CS-Lite scanning source light.
Scanning
CineStill is proud to announce the introduction of our first product dedicated to camera scanning, the CS-LITE Camera Scanning Light Source. The CS-LITE is a compact camera scanning light source, created to provide film photographers with higher-quality light output and improved color management when it comes to scanning their favorite 35mm and medium format films with a digital camera. The CS-LITE will release just in time for the holiday season.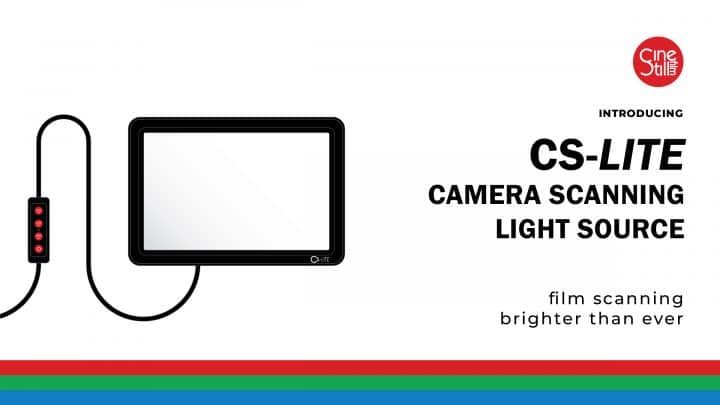 Camera scanning is the crossroads where analog and digital photography meet to coexist and create beautiful imagery. It combines the nostalgic and unique qualities of film photography with the convenience of digital photography. This space has continued to evolve over the last few years, providing photographers and creators with newer, better ways to bring to light all the characteristics that make us fall in love with film.
The CS-LITE is the latest in that space, and was created by photographers for photographers — because we wanted a light source that was easy-to-use, bright, and affordable.
CS-LITE
The CS-LITE is loaded with a handful of features in a tiny package that can easily fit into anyone's current camera scanning workflow. The CS-LITE features a CRI of 95+ for high color accuracy and a brightness of EV 15+ to provide a sufficient amount of illumination for even the densest of negatives. What sets the CS-LITE apart from other light sources on the market is its ability to adjust color temperatures to properly suit different types of film, such as Color Negative, Color Positive, and Black-and-White.
The color temperatures are controlled by the three different color modes calibrated into the CS-LITE, which are: a Cool Light mode, White Light mode, and a Warm Light mode. The Cool Light mode is intended for scanning color negative film such as CineStill 800T, 400D, and 50D. Cool Light mode is designed to reduce the orange mask that is present in color negative film to provide photographers with more neutral scans. Color-balanced scans can result in better color separation with less noise.
The White Light mode is ideal for scanning black-and-white film, as well as slide film that has been processed with the CineStill Cs6 DynamicChrome warm-tone developer.
Lastly, the Warm Light mode is perfect for scanning slide film, as the tungsten-balanced light can produce richer tones and enhanced color separation, especially within the red channel.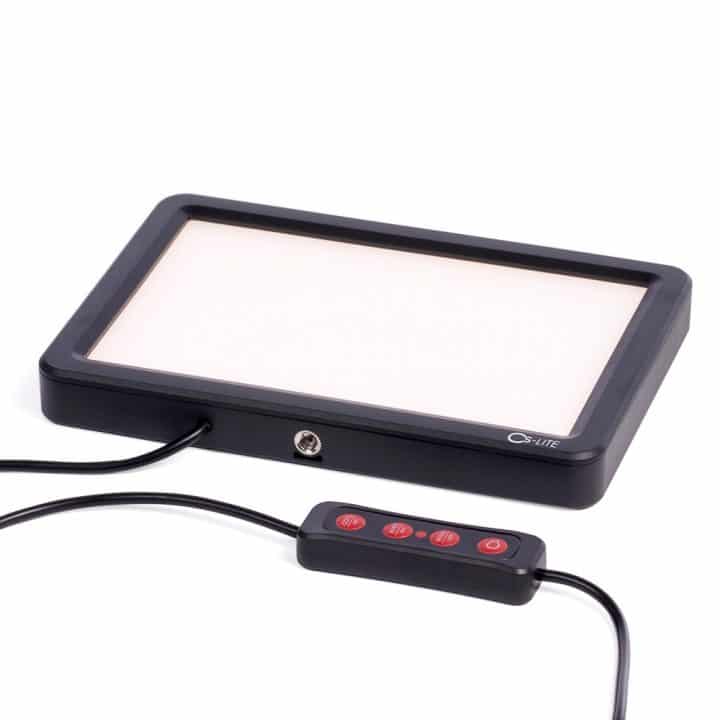 There are 2 additional accessories that were designed specifically for the CS-LITE, the CS- LiteMask and CS-LiteBrite. These both come included with the CS-LITE during the holiday season.
Universal
The CS-LiteMask is a universal carrier mask that you can pair with pre-existing film carriers, like those made by Negative Supply, VALOI, Lomography, and more. Masking around the edges of the carrier helps to eliminate spill light, reducing unwanted reflections and maintaining uniformity across the entirety of your scans. This versatile solution is especially useful when paired with the VALOI 360 carriers, which fit perfectly into the mask for a compact stabilized solution for holding your film in place when digitizing.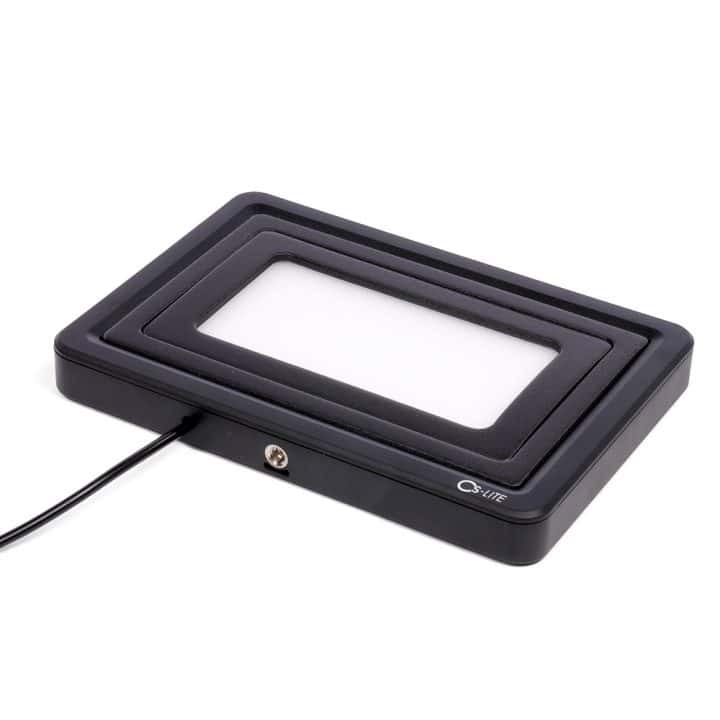 The CS-LiteBrite is a light collimating sheet that increases the directional light output, further reduces the spill light, and enhances diffusion uniformity. A single CS-LiteBrite sheet placed directly on the light source increases brightness of the CS-LITE by 60%, resulting in sharper and higher quality scans.
The CS-LITE is an excellent light source for any photographer that scans their film with a digital camera. Its easy-to-use controller, variable color modes, and extremely bright light output help to create better quality scans with accurate colors. During the holidays, the CS- LITE with the 2 accessories will be priced at $29.95 (regular retail price $34.95) and be available exclusively on cinestillfim.com and valoi.co.
It's always great to have new solutions to make scanning a less laborious process and the Cinestill CS-LiteBrite really fits the bill. Check it out and share your thoughts in the comments.
JCH