Camera Geekery: PPP 35M – 35mm ƒ2.8 M-mount Lens
In case you are not familiar with the work of Pierro Pozella and his camera repair business PPP in the U.K. then you should definitely check out what he does. He is an absolute wizard when it comes to camera repairs, fixing many cameras that other places will not dare. But that is not all he does. Pierro has also branched out into making his own modified lenses. And here they are. The PPP 35M M-Mount lenses.
PPP 35M – 35mm ƒ2.8 M-mount Lens
One Lens, One Mount, Endless Possibilities
The PPP 35M takes an iconic lens from the 1980s, the German Minox 35, and breathes new life into this little gem. Each lens conversion is reconstructed by hand with every single component taken apart, cleaned, new custom components fitted, regressed, and recalibrated to perfection. Each of these 10 limited edition lenses has been hand-calibrated specifically for Leica M-mount, including a custom PPP lens cap and gift box made specifically for this lens.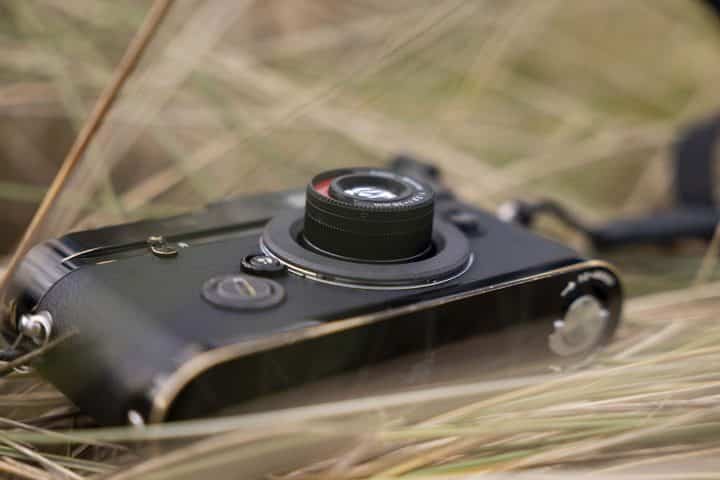 This renowned optical design allows you to capture sharp images in a tiny compact conversion. Use film or digital and watch as the vintage Minox glass renders your subject beautifully. You may be surprised at what you are able to achieve with a fully-calibrated 1970s German lens.
PPP 35M 35mm ƒ2.8
Focal Length : 35mm
Aperture : ƒ2.8-ƒ16
Focusing : Zone focus (non-coupled)
Focus Range : 0.9 meter — infinity
Filter size: No filter thread
Coated : Single
Size : 5.1cm (w), 2.7cm (h)
Mount : Leica M
Frame lines : 35mm (frame lines shown on Leica M cameras)
Metering : Designed to work with Leica M in camera metering
Lens cap : Custom made lens cap supplied
Leica M Compatibility : Leica M1, M2, M3, M4, M4P, M6, MA, MP, ONLY
Mirrorless compatibility : Sony, Canon, Nikon, Pixii (only when used with appropriate adapter
Whilst this is not an entirely new lens, it is a conversion of a classic lens which is very interesting to see in an M mount. The Minox lens was always great to use and it is really nice to see it being repurposed for a new life.
Pierro has only made a limited amount of these little lenses, so don't miss out.
And whilst you are there make sure you check out his other services. Pierro has been very busy working on not just new items but repairs, custom work and more. I am sure there will be many more interesting things to come from PPP.
Instagram : @pppcameras
JCH