Film Review: Ferrania Solaris 400 FG Plus
It felt like 2008 all over again when we at JCH came across some Ferrania Solaris 400 FG Plus to be acquired. Ferrania Solaris 400 FG Plus, along with Agfa Vista 400, was my go-to budget color film around the turn of this century. Unfortunately I've long exhausted my hoarded supply so I was pretty stoked to step in a Delorean and hit that 88 mph to nostalgic color dyes.
But at 5 euro for a 12 exposure roll and expired since 2012, is it still worth it? If you loved Ferrania Solaris 400 in the past or curious about trying it now, I hope this little article can be useful information.
Background History
Or lack thereof. There appears to be extremely scant information on this film. I could not find even when this film started. For one of the premier budget minded color films of the day there is a surprising lack of documented history. But I know it went the way of the dodo in 2010 when the Ferrania factory ended its operations when the last building was powered down and the doors locked…until a couple years ago.
Ferrania is in the midst of making a comeback; P30 came back in 2019 (we reviewed it here) and there's even murmurings that Solaris is coming back, along with a 100 slide. But with Ferrania's tumultous track record, holding one's breath is not recommended by 4 out of 5 leading experts. If anyone knows some more information about the Solaris line, I'm all ears.
Ferrania Solaris 400 FG Plus Sample Images (then)
When I first arrived in Japan in 2008, Ferrania Solaris 400 FG Plus was ¥400 ($3.40USD or so) for a 36 exp roll. Kodak Portra 400 at more than double that was hefty for a poor @$$ English teacher and was reserved for special occasions and projects. That hasn't changed in that regard, except budget color options now leave something to be desired.
For random snaps, popping a roll of Ferrania Solaris 400 in a point and shoot like my Yashica T3 Super was perfect. For me, I liked the grain of Solaris and the color balance was something in between the coolness of Fuji and warmth of Kodak.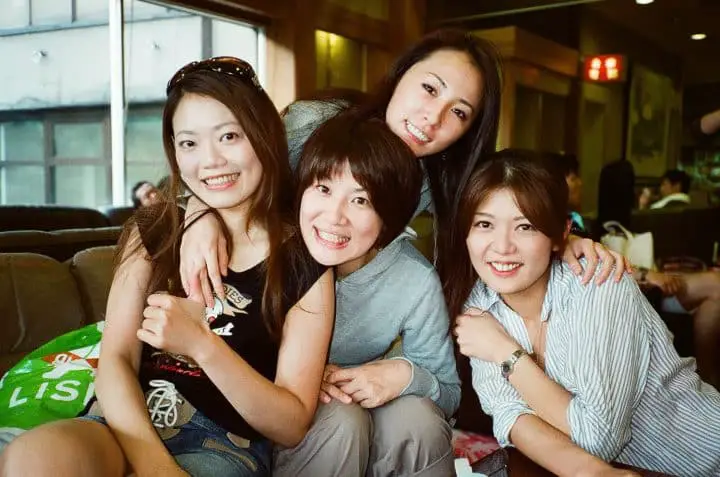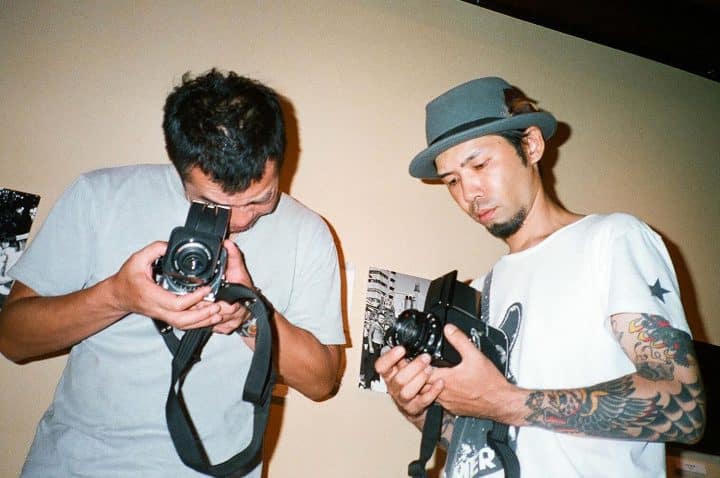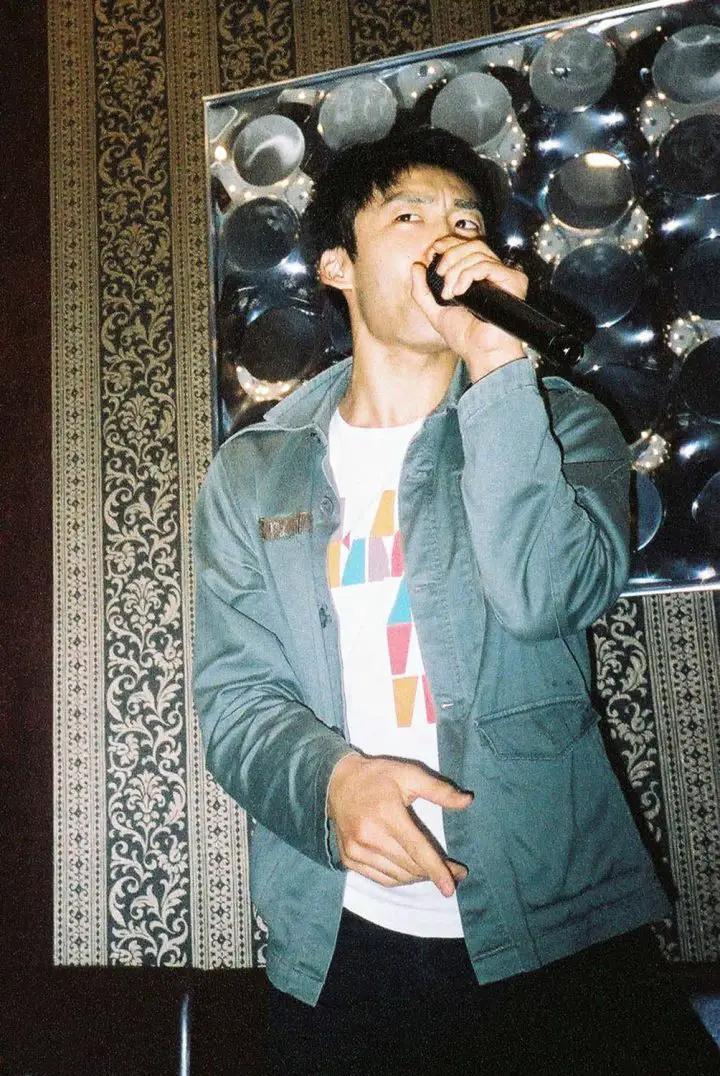 The colors were vibrant and poppy, like a slightly under-saturated Agfa Vista, making it a fun choice for snaps with friends. I also enjoyed it in the streets. On overcast days the colors get muted but not significantly, still adding some pop to an otherwise drab day. It may not have the luxurious and sumptuous look of Kodak and more pronounced grain, but for these purposes I had zero complaints. For a similar price, I definitely preferred it to Fuji Superia.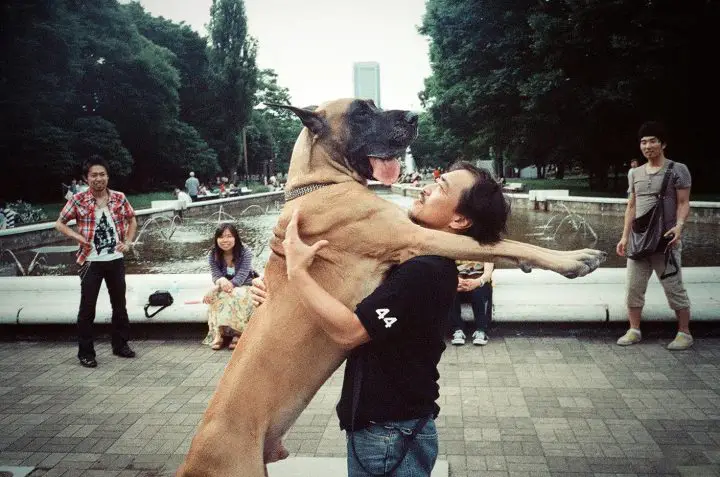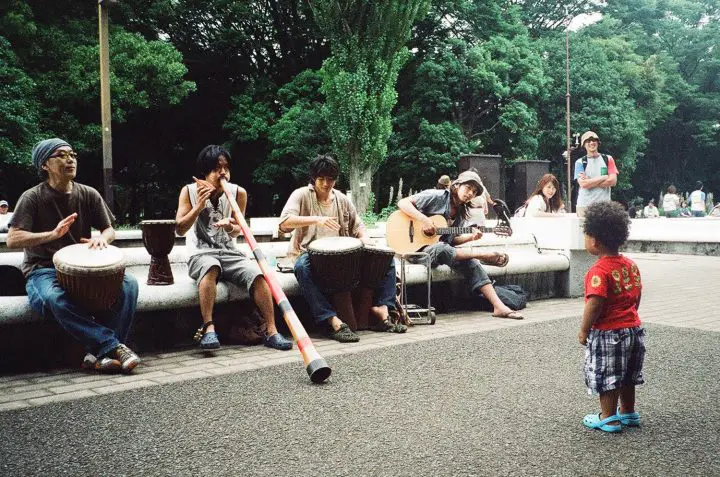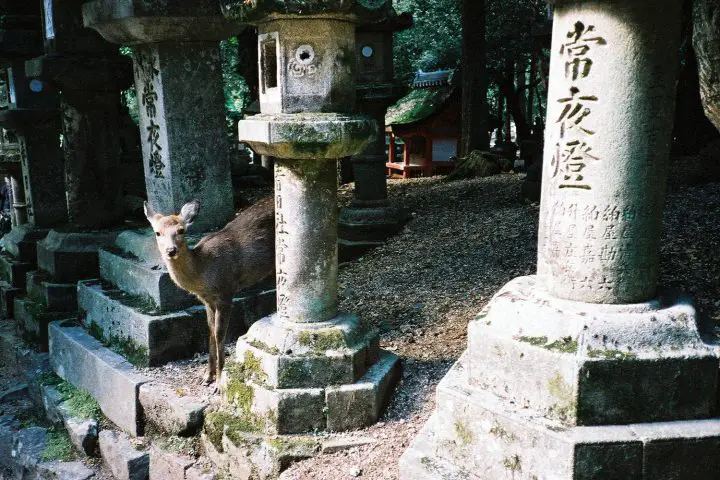 Ferrania Solaris 400 FG Plus Sample Images (now)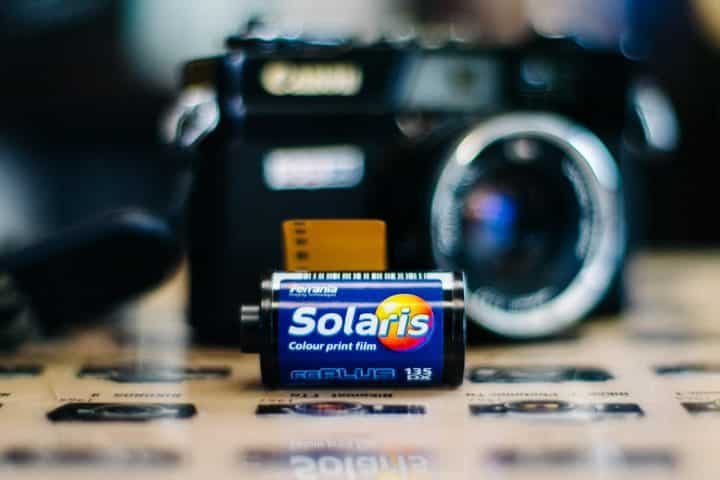 My Yashica T3 Super met its match shooting in a typhoon several years ago, so for this revisit of an old friend I put it in a Canonet QL17. We're under lockdown to look good for the Olympics so the only event happening is the mass vaccination center in Otemachi. Though it's 9 years expired, I decided to risk it and shoot it at box speed. It was then self-developed with Cinestill CS41 in a Lab-box and scanned on a Plustek Opticfilm 8200i.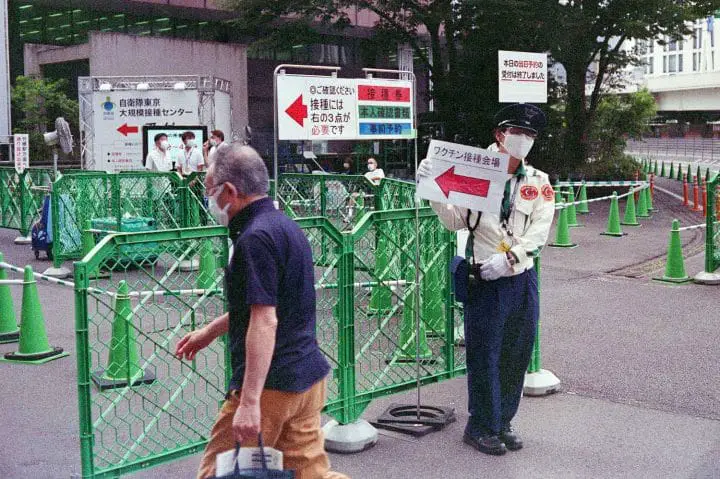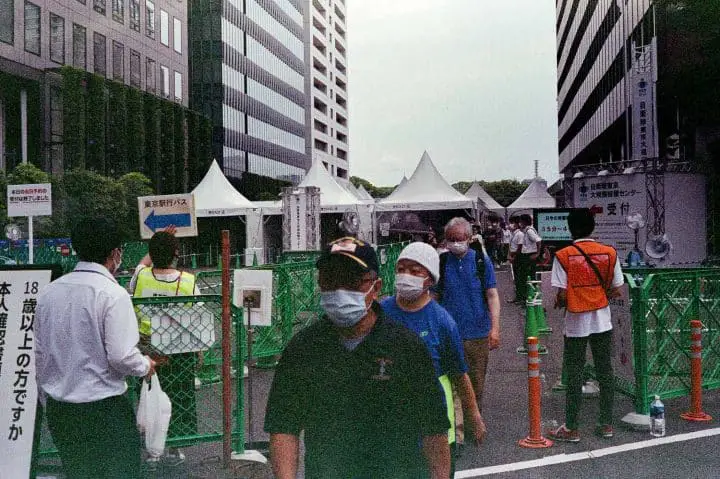 Conclusion
It was great to have the opportunity to see and old friend again. I wish it could have been under different circumstances, a once-a-few-generations global pandemic and rainy season does not an ideal setting make. I was happy to see that Cinestill CS41 does a decent job with bringing out that color tone I remember, though the underexposure might be attributed to being almost a decade expired. If you also have no idea how the rolls were kept, adjusting your ISO setting accordingly is recommended.
Do you miss Ferrania Solaris? I do, but at 40 cents a shot and questionable quality, it loses the bang-for-your-buck benefit of its heyday. Hopefully Ferrania can get their fecal matter organized and bring this baby back and at a reasonable price point. Do let us know your thoughts and experiences with Ferrania Solaris; would you buy the re-release or should it be left in the annals of history?
MN