Film News: Dubble Film first birthday surprise
Dubble film is celebrating its first birthday and to do so they have a new film for us to try. Time to get Jelly.
Introducing JELLY
A new 35mm C-41 film pre-exposed with brilliant colours. Shooting with it is like using the sweetest party as your filter.
The tonal range in JELLY varies between blues, reds, yellow, orange and green. Some parts are left un-tinted so occasional bits of reality creep through.
The JELLY effect is random throughout the film so expect the purest form of serendipity and most importantly: Have Fun!
It's time to celebrate, dubble film turns one and what better way to party than with a launch of a new special film.
This is the 5th launch by dubble film in collaboration with KONO! The Reanimated Film.
Technical information:
Jelly is colour 35mm, 200 ISO 24 exposure and will require a standard C-41 process. Any mini-lab will be able to process and scan dubble film
Sample photos and product shots available here: http://bit.ly/dubblefilm
Where to buy:
www.dubblefilm.com
Where to buy
Analog Wonderland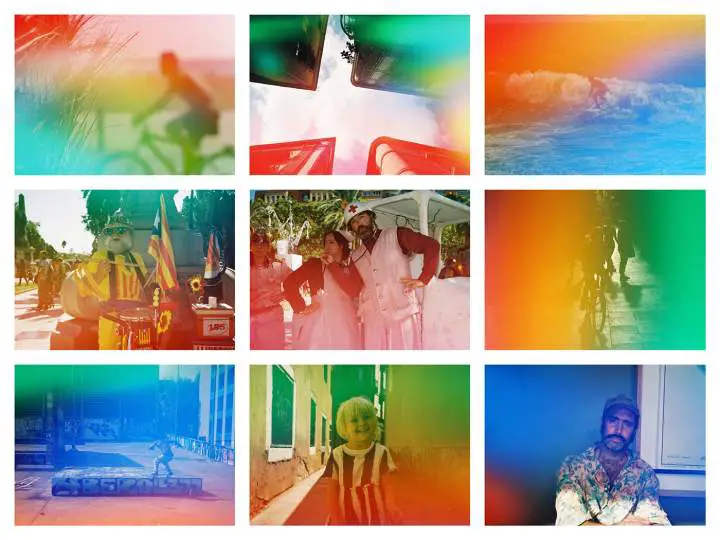 About dubble film
Launched in 2017 dubble film is sub-brand of dubble photos, that has developed three iOS mobile apps. Dubble: allows people to mix photos with anyone in the world. Inspired by 35mm film swapping dubble has its roots in analogue photography. Studio MX: an app to create double exposures with your own photos and dubble print: an app to print your photos onto a variety of products. The launch of dubble film brings it in line with its heritage as well as providing a nod to all of its users that shoot film.
About KONO! The Reanimated Film
Launched in 2014 by Uwe Mimoun Is an European analogue photographic company currently developing a range of creative 35mm films. KONO! The newest invention is a hybrid device called "Reanimator", linking the digital to the analogue world on photographic films. Each product is made and packaged by hand. All films are produced on machines designed and built by us. KONO! films are sold worldwide by selected partners.
And to top this all of we are doing a very special giveaway for you. The best comment on here about what you want to shoot with this new film will get three lucky winners a roll of Jelly and a pack of actual Jelly as well. Bonus.
Make sure you comment below.
JCH