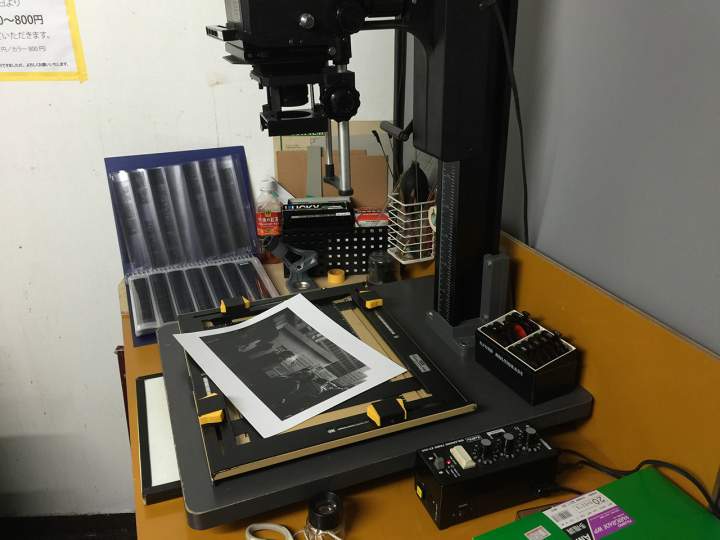 Renting a darkroom in Tokyo
Recently I got the chance to get back into the darkroom after a (very) long hiatus. It was a really gratifying experience and reminded me of some of the real joys of film photography. And I urge you to do the same if you even have the slightest chance, you will not regret it. And if you are in Tokyo then you can get printing.
I have a confession. It have been nearly 10 years since I have been in a darkroom. For my sins I will do 3 Ilford Multigrades and a Rodinal.
Since living in Japan, space has been a far bigger issue for me than it had been in the UK. When I was at college there was a darkroom and then one at home. So it was never an issue, but after many years travelling I finally settled down, in the smallest space you can possibly live in! Things have got better, but having a darkroom at home is still pretty difficult and not an option at the moment.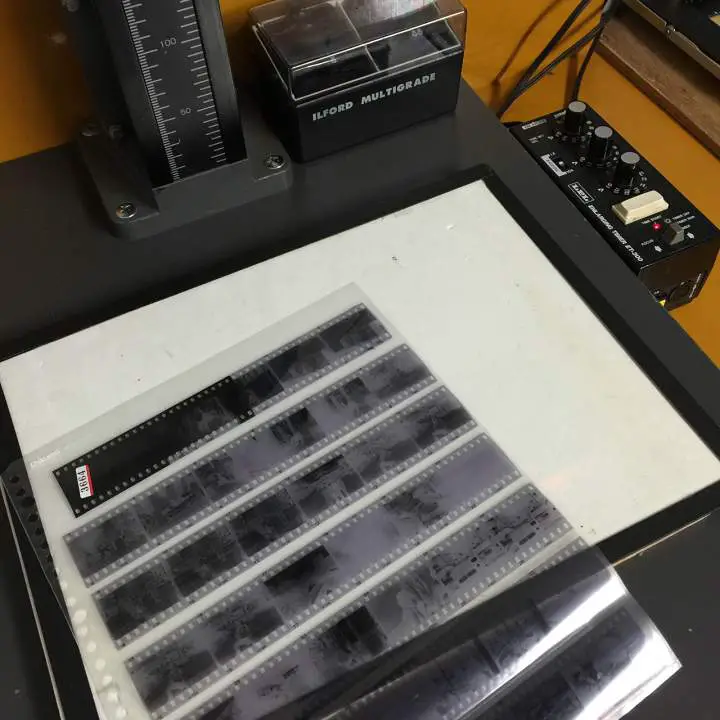 I have been aware of Place M in Shinjuku for a while, but I never had the chance to get there. Place M is a gallery and rental darkroom space in Tokyo. They have black & white and colour development darkrooms, in private booths. You can rent them by the half day. All you need to do is turn up with your negatives, paper and a whole bunch of excitement. Place M provides the developing chemicals and the space. If you want to use the space you have to book an appointment, but they are open 24 hours, which is awesome.
The only thing they don't provide is guidance (outside of lessons in Japanese), and that was the main thing holding me back.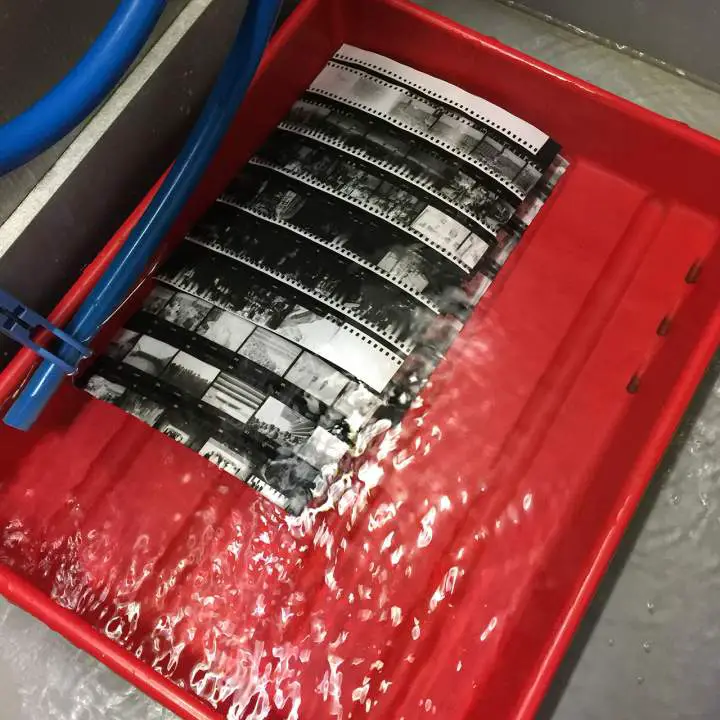 I had not been in a darkroom for ages, and I definitely needed to have a refresher course. Fortunately Tim Porter came to the rescue. Tim is based in Japan and has been working in the darkroom for many years on a professional level. Safe to say Tim knows his stuff.
Tim offers darkroom lessons in Tokyo in English, for anyone who would like to get into the darkroom for the first time, or would like a refresher course (like me) even up to advanced lessons. If you are interested in getting on one of his courses you can check them out on his website tokyodarkroomworkshops.wordpress.com/2015/08/03/12/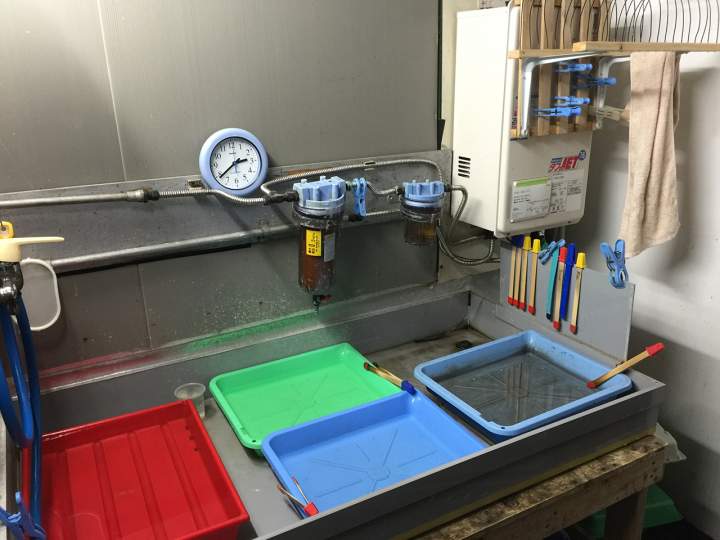 Tim was able to help me refresh myself and give myself a bit of a confidence boost. Seeing your images appear on the paper is very exciting and it helps me to give myself a more realistic idea of the images I have got. Maybe I am old fashioned, but I love looking at my prints and learning how I can improve.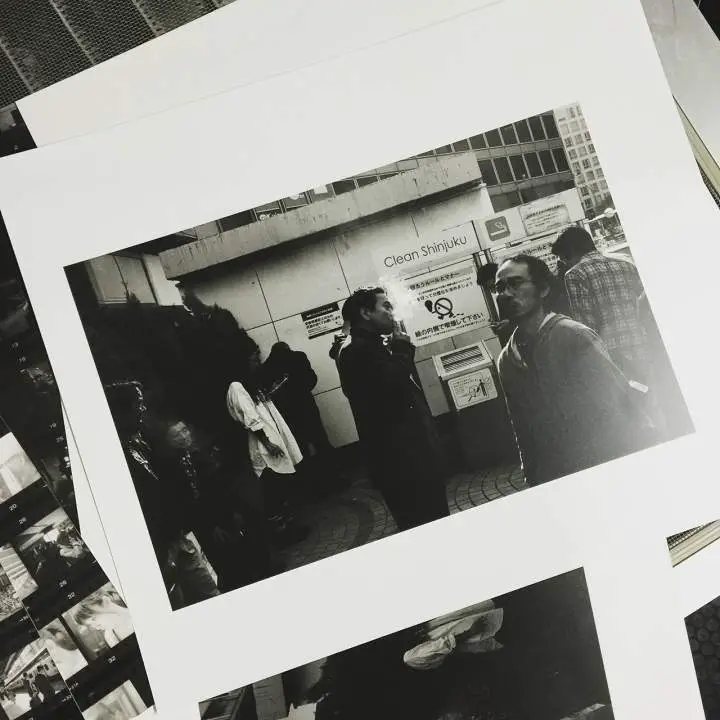 It was an extremely rewarding experience. I actually spent most of my day just making contact sheets, as I have folders and folders of unscanned negatives. This was exciting in itself as I was seeing images that in some cases I had shot many years ago. I managed to get through just shy of 90 contact sheets. Which means my evenings are going to be busy for a good long while.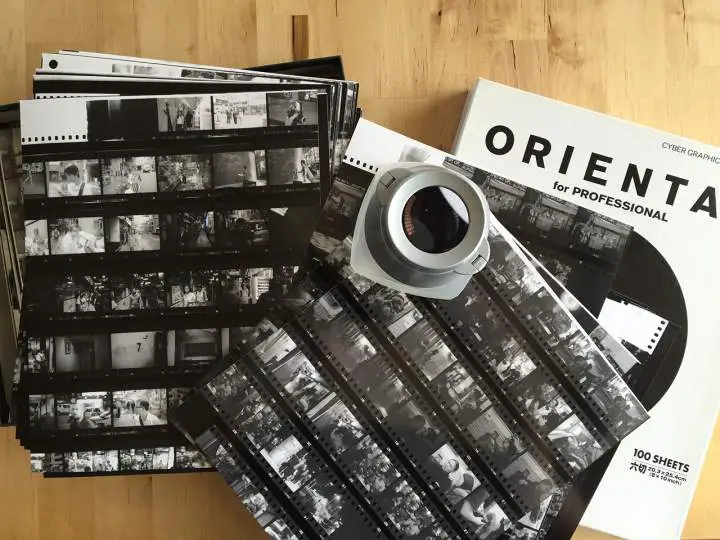 If you are feeling like you are stuck in a bit of a rut with your photography then getting in the darkroom can give you a real boost. When you start putting yourself through the entire process and you see the end result it is very gratifying. The only danger is getting too caught up in it. I found that 5 hours had gone in a flash and I needed more time. And more paper.
Here are some good resources for you in the darkroom that Tim kindly pointed me in the direction of:
Making your first darkroom print
The dying art of the photographic darkroom
I will definitely be back in there, I have so many prints I want to make that I might turn into Gollem.
Cheers
JCH