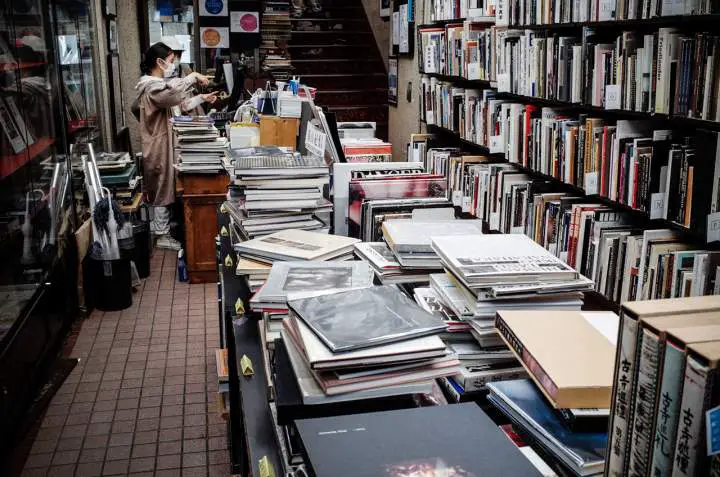 Hunting For Photo Books In Tokyo
For a long time I have wanted to get a guide to the bookstores in Tokyo, as I get tons of people asking me where to go. But I am kept so busy hunting for cameras that I rarely have time to hunt for books. Fortunately Andrea Taurisano has been kind enough to put together this brilliant guide to hunting For photo books in Tokyo
So you love Japanese photography books, or photo books in general, and wonder where you can find some really nice ones in Tokyo. Well, so did I and many other geeks before me.
Of course you can head for the book district of Jimbocho, but that helps little unless you've got days to spend on your quest for treasures: every second door is a book store there. While some are specialized on subjects like history, art, manga or even public transport, very few bookstores have any photography section worth mentioning. Furthermore, language barriers do exist in Japan: Enter a book store with a camera hanging from your neck and ask for photography books, and the attendant will likely think you're asking for permission to photograph their books..
Having visited almost every place in Jimbocho and several more in other areas of Tokyo, I'm going to share some tips here so you can hit the jackpot in no time. All places mentioned below are pinpointed on this map.
So let's start from Jimbocho. If you emerge from the subway at exit A4, you'll find Gyozando Antique Books just around the corner. The staircase that leads to this tiny bookstore (2nd floor) is between a massage centre and an adult magazine store. Gyosando has allegedly a lot of photography books, but they're hidden in a total and dusty mess and the owner won't let you dig freely into that. This is actually a place to try only if you're looking for a specific book: tell the owner the title and he'll likely dig it out for you.
Back on the main book street Yasukuni Dori, just behind the subway exit A5, lies the first place that's really worth sticking your nose into: Tokyokosho. They have a few meters of shelves with photo books, about half of which by Japanese photographers and half by well-known international names. Unfortunately, 90% of the books are packed in cellophane (a rather common thing in Japan). You can easily have the attendants open one or two books for you, but you'll unlikely do it many times if you're not there to buy.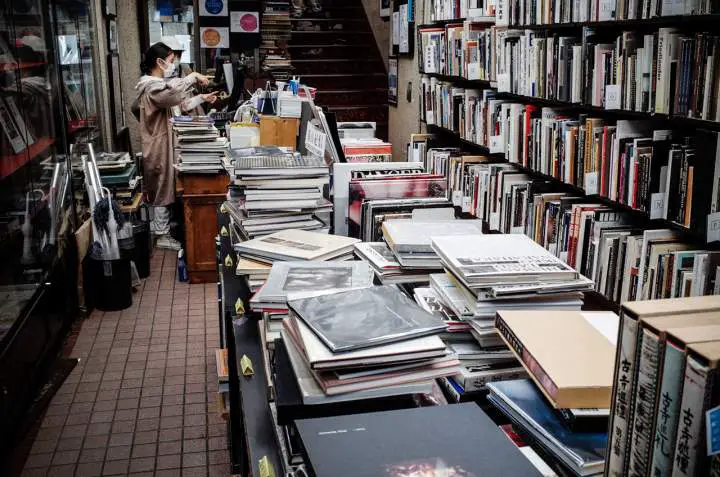 Just a few meters from Tokyokosho lies a mecca for photo book hunters in Tokyo: Komiyama Photo Art Books. The first room you enter houses their vast photography section. Komiyama has hundreds of books by Japanese photographers, and by that I mean way more than Araki, Daido Moriyama and Keizo Kitajima. Even by the most acknowledged names, you'll see more books here at Komiyama than you will ever see in bookstores outside Japan. This store has a fine art section on the 4th floor where they also sell silver gelatin prints by great artists. For about 100.000 Yen you can even be the proud owner of an original Polaroid image by Araki. Signed, of course. This bookstore has English-speaking attendants, classic music in the background and a relaxed atmosphere. A true gem. Just make sure you have enough time, cause it's going to fly.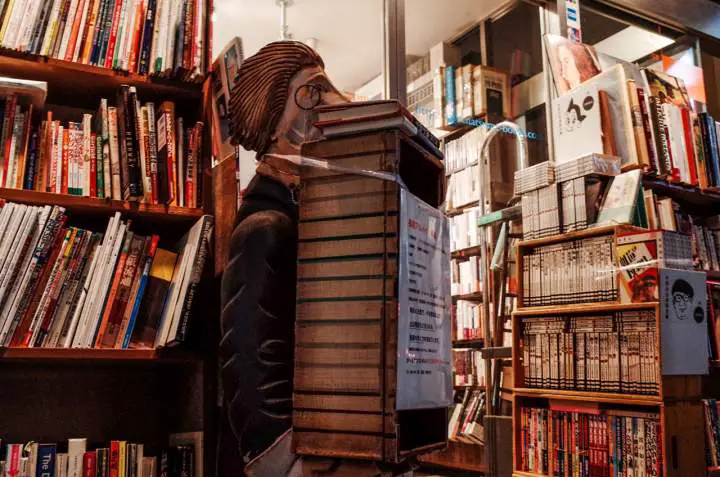 The parallel street, Suzuran, has also a number of bookstores, but only one has a good photography section: Bohemian's Guild. In 20 – 30 meters of dedicated shelves you'll find lots of books by the most established Japanese photographers as well as international classics. Among these, I spotted some titles that have become really difficult to find, for example some work by Robert Frank. At Bohemian's Guild they don't hold as many titles as Komiyama does. However, on most of the books I used for comparison between the bookstores, Bohemian's Guild had slightly lower prices. Perhaps more interestingly, they have a fair number of Japanese photo books that you can make yours for as little as 1000 Yen (which at the time this article is being written is just about the price of one roll of B&W film in Tokyo). Worth a visit, in other words.
A last place I can recommend in this area of Tokyo is Genkido Book Brothers. It lies on Yasukuni Dori, just next to Starbucks a few hundred meters east of the main book district. Not quite as large a selection as at Komiyama, but they've got lots of bargains for 1.500 – 3.000 Yen. The staff speak a bit English too and will gladly help you find some hidden gems.
More hunting ground for photo book enthusiasts is at Ebisu, where three places are absolute musts.
Tokyo Metropolitan Museum of Photography, at Ebisu Garden, is closed for renovation until autumn 2016, but has always featured a stunning book store with cafeteria: Tons of books by both very acknowledged and less known Japanese photographers as well as international masters, lots of photography gadgets, pinhole cameras etc. This place is a must, even without considering the excellent exhibitions at the museum this bookstore belongs to.
The second place you just can't miss is NADIFF a/p/a/r/t. As well as being a very dynamic photo gallery (upstairs), this bookstore holds a vast and truly nice selection of photo books and zines. The latter are by definition difficult to find, but here you'll see quite many. No bargains though. Difficult not to enjoy the relaxed atmosphere of this stylish place, besides the photo books.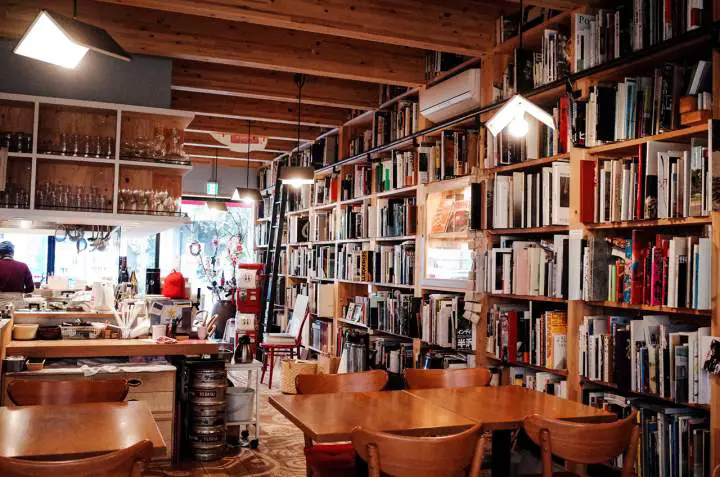 Last but not least, if you want to browse through a colossal amount of photo books without risking to spend a fortune, head straight for Megu Tama. This is a fantastic restaurant and cafe' where you'll be literally surrounded by what I'm sure is one of the largest private photo book collections in the world. At the last count, more than 5.000 titles. You are welcome to take books to your table, browse through them and get inspired, but books at Megu Tama are not for sale. Instead, do indulge in a typical Japanese meal, both excellent and very affordable here.

There is also a super cool place in Roppongi: it's IMA Concept Store, which I promise will impress you both with an exquisite selection of fancy photo books (among which their own publication IMA) and with always new photo exhibitions, often by promising talents in Japanese photography. A place to see, by all means.
By now, it should be evening. If you haven't seen enough photo books during the day, try to take a drink at Kodoji bar in Golden Gai (Shinkuku). Here too you'll find a private collection of real photo treasures, as well as other photographers to chat with.
Needless to say, Tokyo has many more bookstores where photo treasures may be hiding. Feel free to share more suggestions in the comment field. Cheers!
Andrea Taurisano (www.ilcimento.com)
Thanks for sharing this work with us Andrea, there are places on there I didn't even know about.
JCH