Camera Geekery: The Nikon 58mm 1.2 Nocf
I am sure a lot of you have heard of the legendary Nikon Noct 58mm 1.2 lens. The famously fast and super special lens, with hand polished elements designed to reduce the coma flare.  This lens was created with low light and astronomical applications in mind, hence Noct (Nocturnal). Who says JCH is all about camera pics? There are learn-ey things too.
But have you seen one of these before? I am going to bet many of you have not, as I had not either until I recently sourced this beauty for a client. This is something a little bit different and a little bit special. This is the Nikon 58mm 1.2 Nocf. Yes, you read that correctly, Nocf.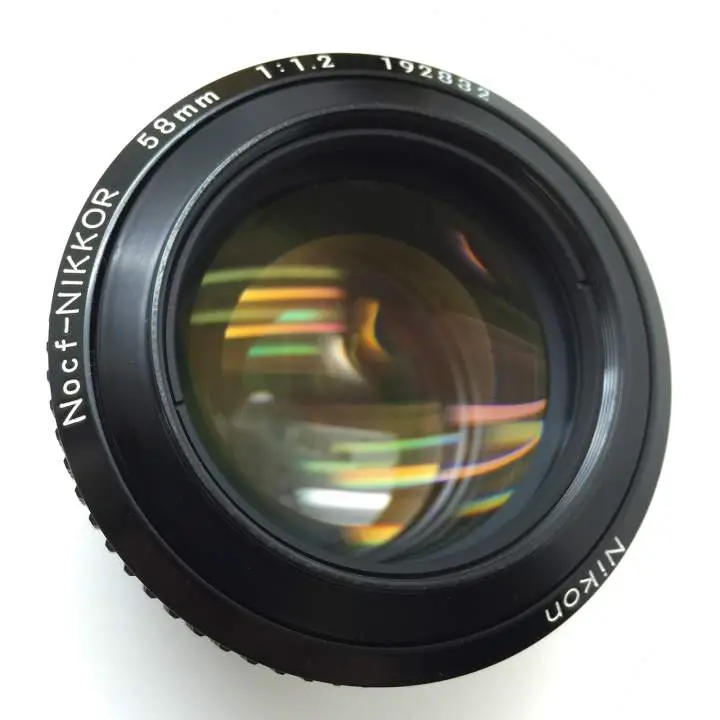 And before you try to figure out what Nocf means (nocfastest? Nocfasterer?) it is a mistake. You see, when the lenses were being made, for a certain amount of the lenses the technician who was engraving the lens made a bit of an 'oopsie' and incorrectly engraved the lenses. Instead of it being Noct, the t was placed upside down and the strike through turned it into an f. Bugger.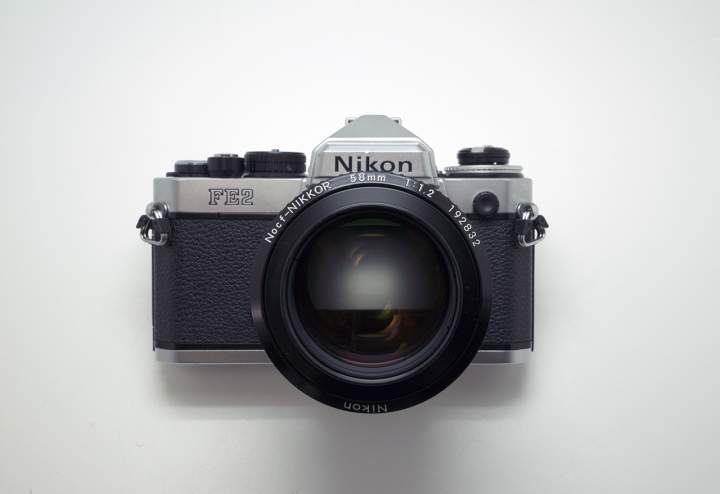 But this mistake was only limited to a certain amount of lenses. There are uncertain figures on this, anything from 50 to 150 lenses made it out of the factory with this anomaly. But the true numbers seem to be unknown. I can say this is the first and only one I have ever found. This site( http://www.photosynthesis.co.nz/nikon/serialno.html) is a really good resource for Nikon stuff though, and he believes there could be as many as 170 with the engraving.
But how come they did make it out of the factory in the first place? Well, these lenses cost a fortune to make and they could not really just throw away a whole bunch of expensive glass, so out they went, spelling mistakes and all. And that is what makes these lenses collectable now.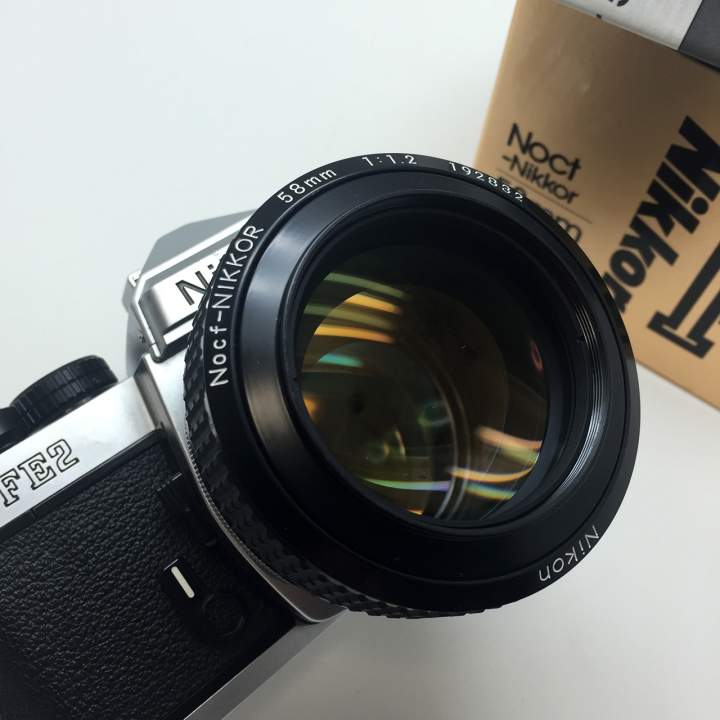 And they are very collectible. Prices for the Noct have been going up and up, and for a nocf you can close to double the price of the lens. But that is how it works, that special imperfection that makes something all the more desirable.
I am always trying to find different and desirable items for my clients. If you would like me to find something fro you, drop me a line and I shall see what I can do. No Nocf's though, I don't think I will see another one for a while.
Cheers
JCH