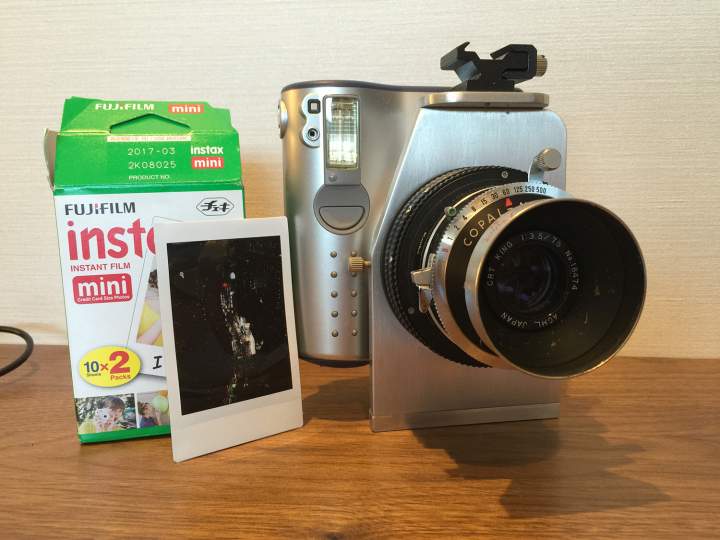 Camera Geekery: Hacked Instax Mini
Recently I instagrammed an interesting camera I had seen. A heavily modified Fuji Instax, that has been designed to work with 4×5 lenses. Loads of people asked about the camera so I found out a bit more for you all.
My good friend Vishal at CameraFilmPhoto always has some cool toys and this time when he was visiting Tokyo he brought another one with him. This highly engineered marvel, an Instax Mini running a 4×5 lens.
This camera is the instax mini 10, one of the earliest models of the Instax mini series. But I have been reliably informed that all of the instax cameras can be modified. Including the wide, which is going to be a lot of fun to play with.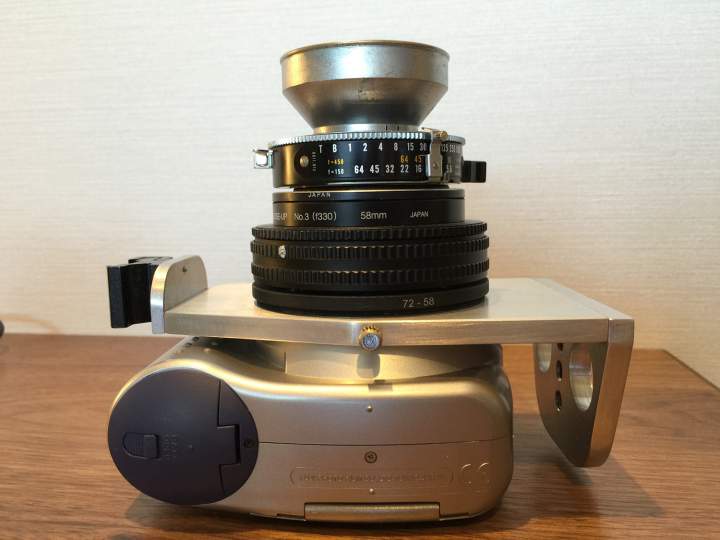 The guy making these is basically a camera engineer and has been playing around with the Instax for a while to try and make it adaptable to 4×5 lenses. This camera you see in the images is the prototype of his work. *Just for clarification, the engineer is from Hong Kong, not Japan. And it is not Vishal doing the mods.*
The camera uses a swing arm fitting so that you can change the shooting format with ease. As you can see there is an attachment on the top of the camera for an external rangefinder, so you will be able to focus and compose properly. The camera will focus from about 2 meters to infinity.
You can fit any 4×5 lens on the camera, the wider lenses are better though as they are closer to the Instax original lens. The optimum lens fit is 75mmm or 68mm. Each lens is slightly different, so each one has to be fitted to the camera and calibrated.
As I mentioned, focussing is done with an external rangefinder, but we didn't have one so we had to rely on guesswork and seasoned practice.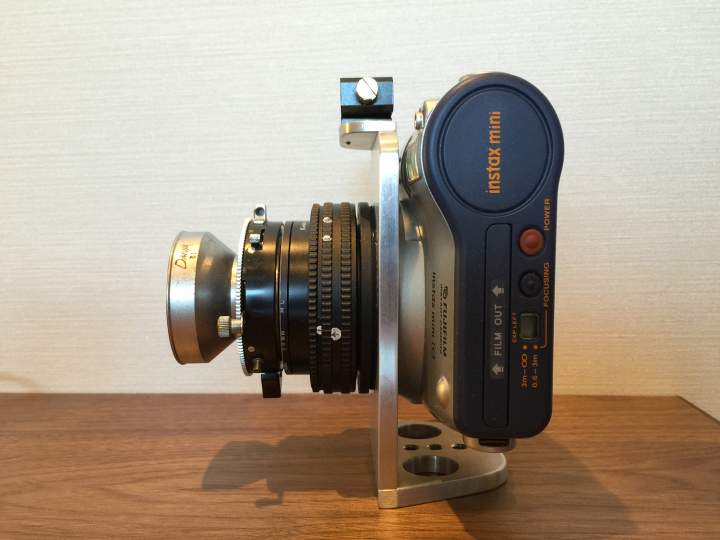 Price details will be announced when the camera is ready to be made, as this camera is a prototype. There are a few kinks to work out and some sprucing up to make it look a bit less prototype-y. Towards the end of the summer 2015 the modded cameras will start going into production.
You will be either able to buy the lens and camera completely, or supply the lens of your choosing and have the camera and lens adapter to fit together. The cool thing is though is that the lens is not modded, so you can unscrew the lens and use it on your 4×5 camera without a problem.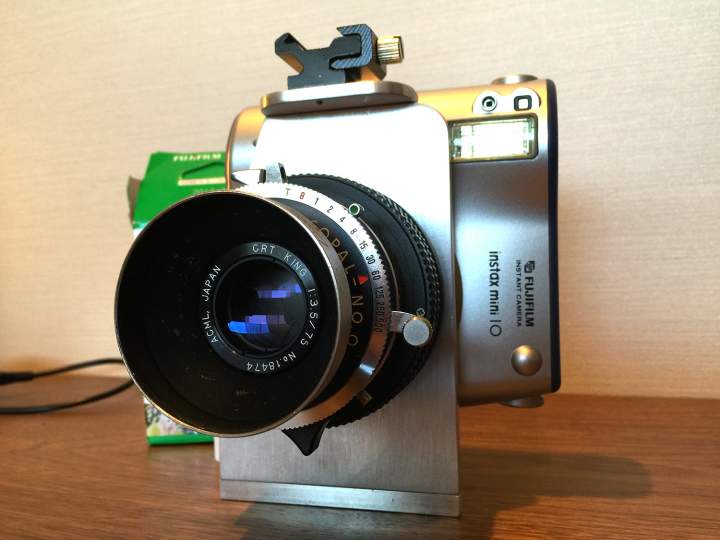 Basically this is a light box to expose your instax film with an actually decent lens. The flash and lighten/darken buttons have been disabled. So the camera basically powers up and then spits out your film.  I have seen the results and they are really interesting. If you have a few bob to spare this would be a really interesting way of using Instax film.
*Update*
I am trying to get some images taken with the camera. I have a couple and more will be coming as I get them.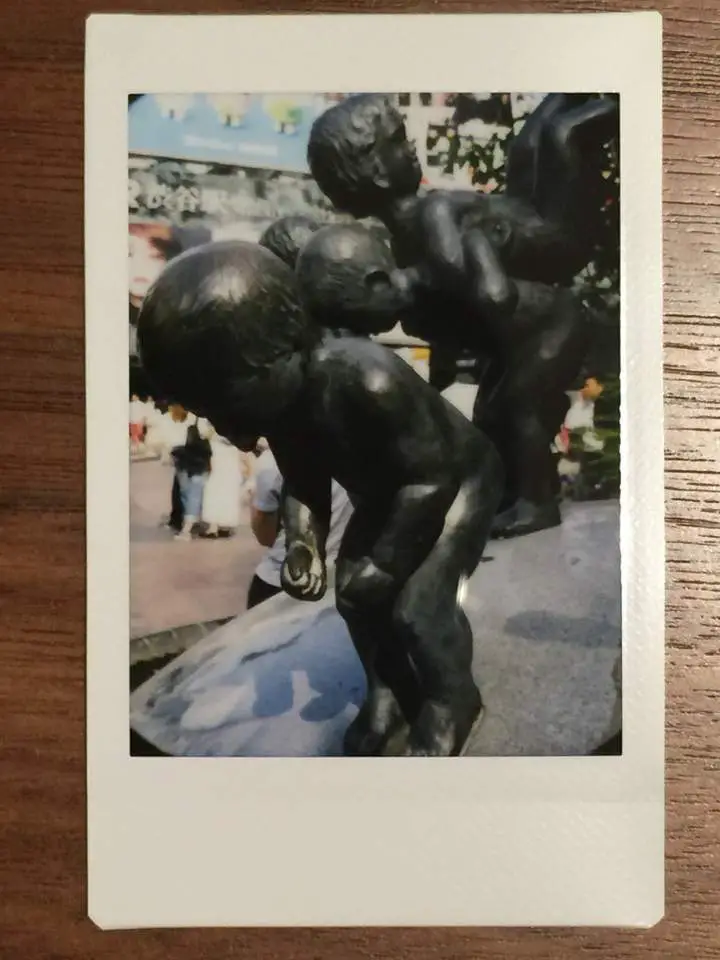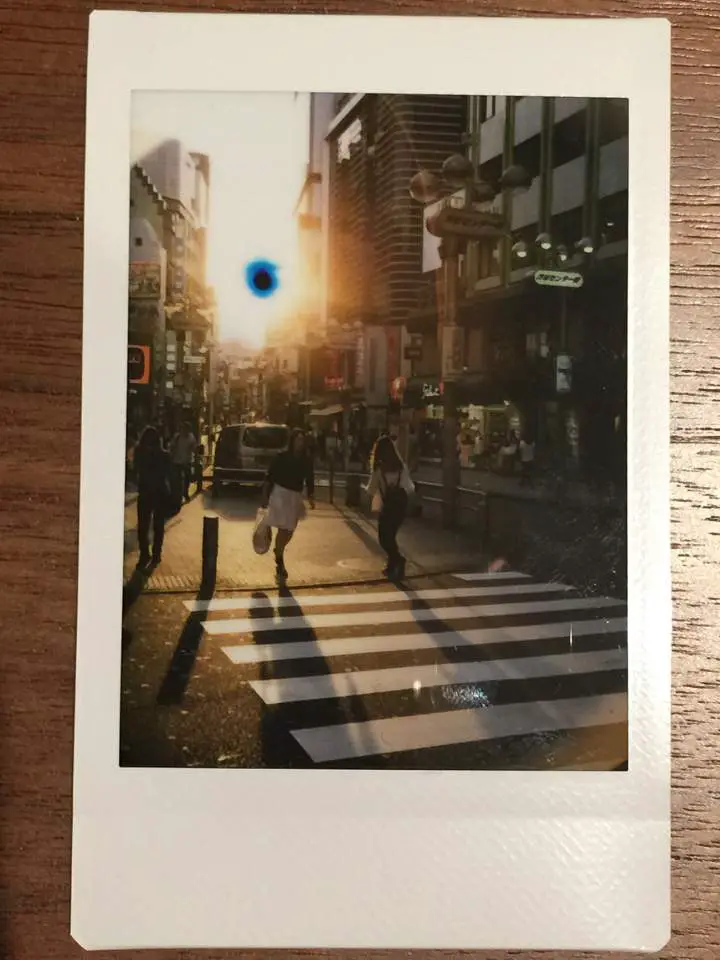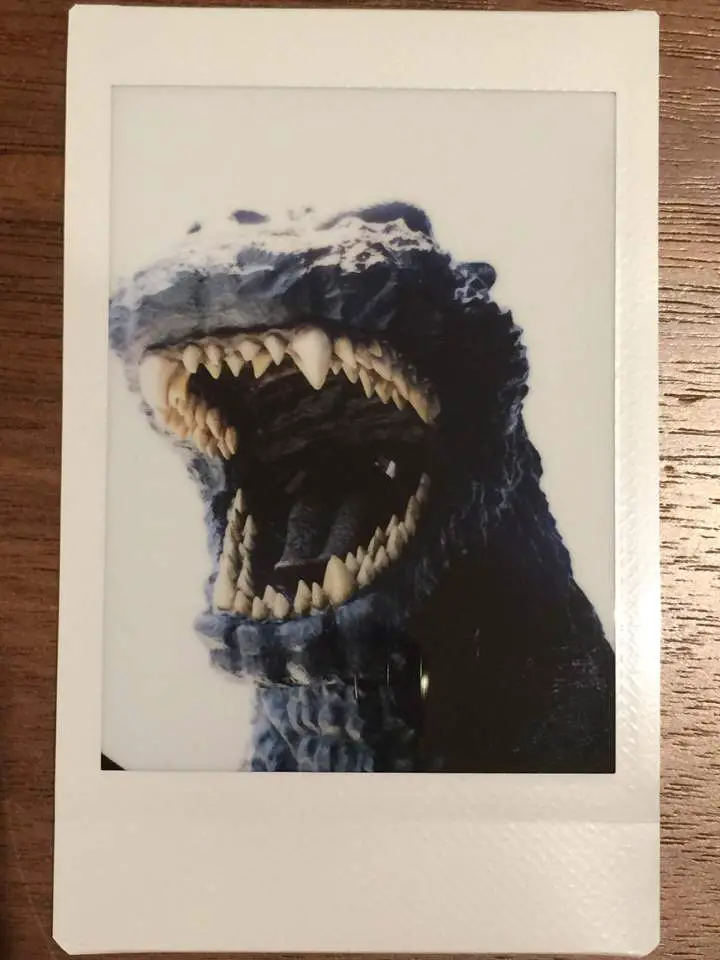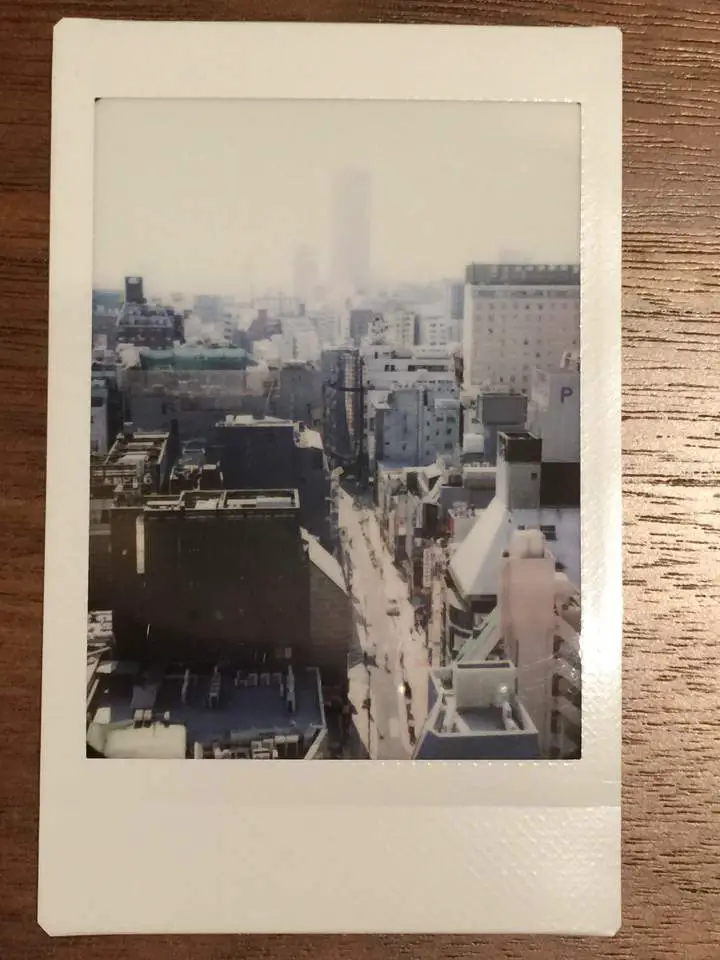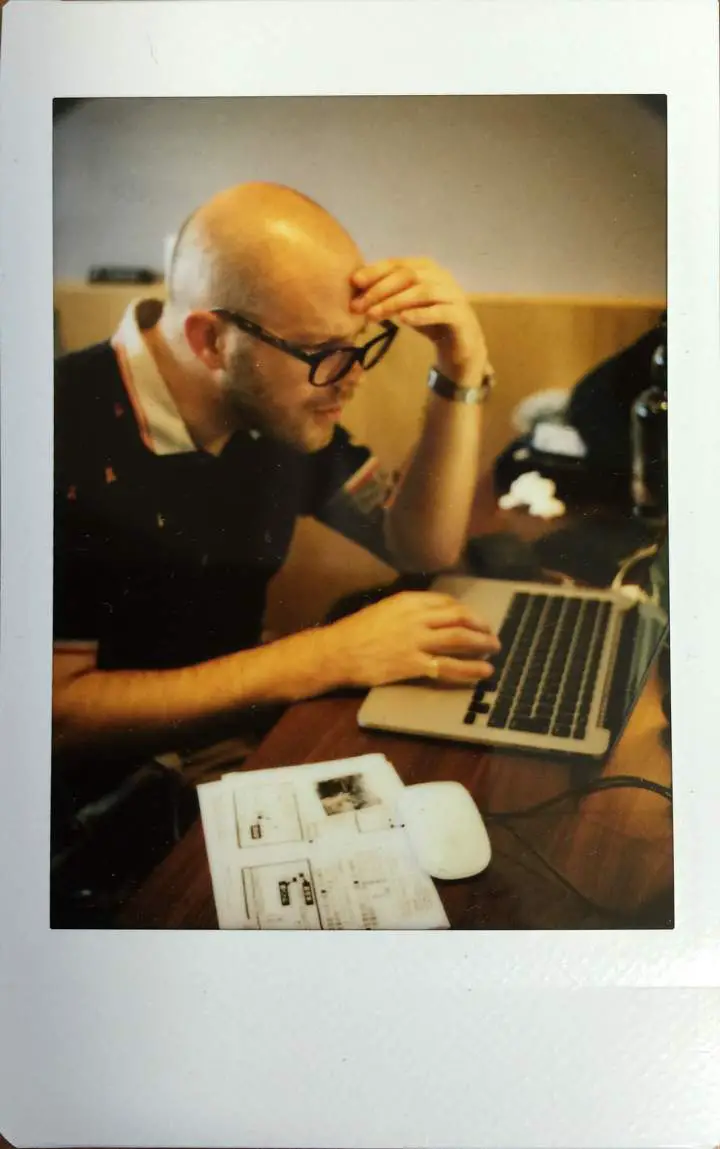 As you can see, focussing is a bit of a bugger without the rangefinder. But this thing is a lot of fun to play with.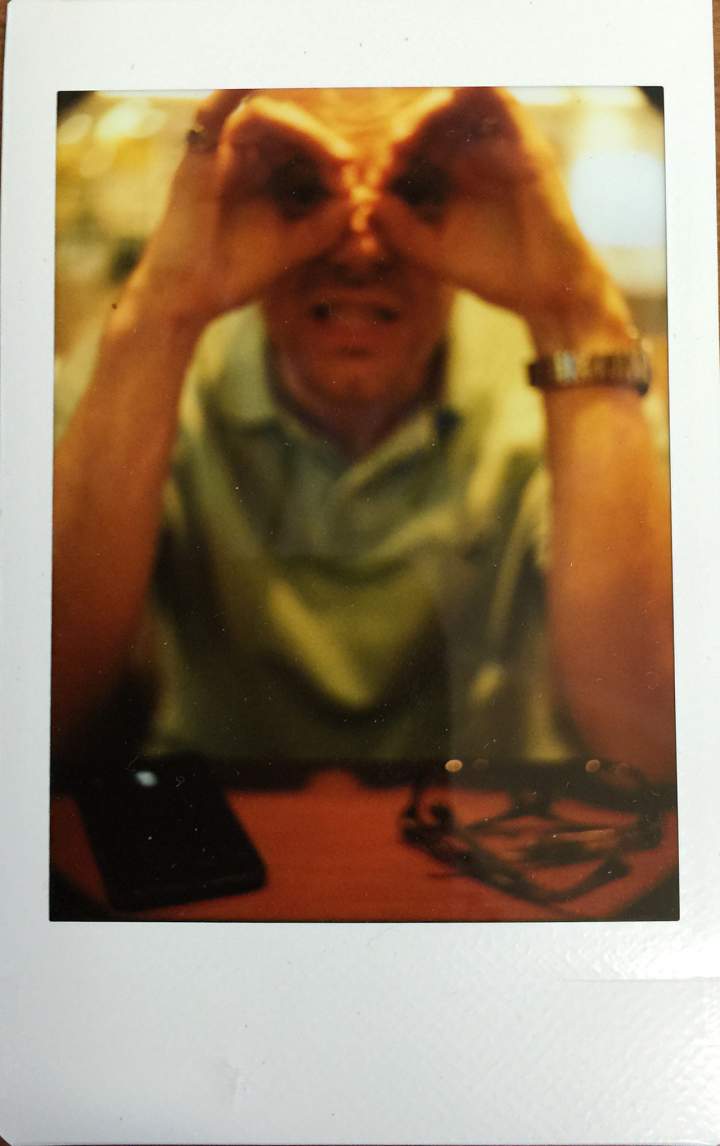 When the cameras are ready I will have more details on how you will be able to get your hands on one of these cool mods.
Cheers
JCH