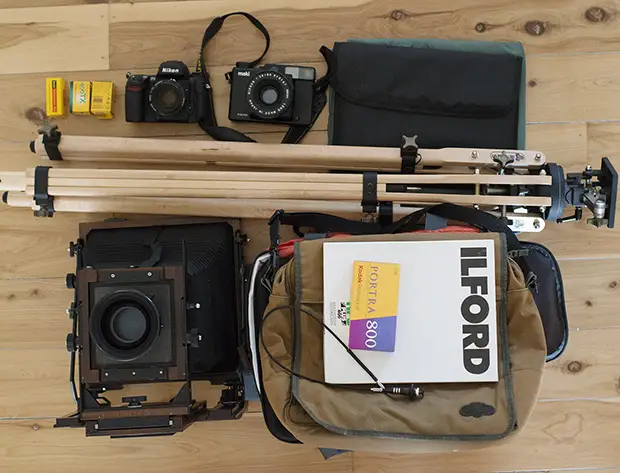 In your bag 758, James Bennett
Rolling with the big boys today. Check out James' awesome 8×10 camera. This is a super bag.

Not sure if this is the right way to submit… I'd really love to be on your site.
My name is James Bennett and my website is www.jamesbennett.com.au or Facebook www.facebook.com/jamesbennettphoto
I'm based in Lake Macquarie, NSW, Australia. I've been shooting for about 12 years.
Here's what's in my camera bag. It's not as mobile as some of the street shooters but I can carry everything for about 500 meters before things get a bit heavy :)
This is the bag I take out when I'm shooting for fun. My normal job is wedding photography – and that's a completely digital setup.
I feel I get much more out of film when I have the time to setup, consider and compose. It's almost as if film has a soul – a life of its own. I enjoy trying to get the media to really convey this.
Chamonix 8×10 + Schneider 300mm f5.6 (I'm told this is roughly equivalent to 50mm f1.2 in the 35mm realm) – I've only just started shooting more normal negative film on this – before that I was doing lots of 8×10 polaroid portraits.
Plaubel Makina 67 – Love this camera. It's a great cam to shoot with when I don't want to set up the 8×10. I sometimes shoot 50 year old Verichrome on it – I get some really interesting results.
Nikon F6. – Perfect for more dynamic social photography. I love Tri-X with this.
Please note there are captions for each photo to help give a little more information about them.
The below shot is taken with the Nikon F6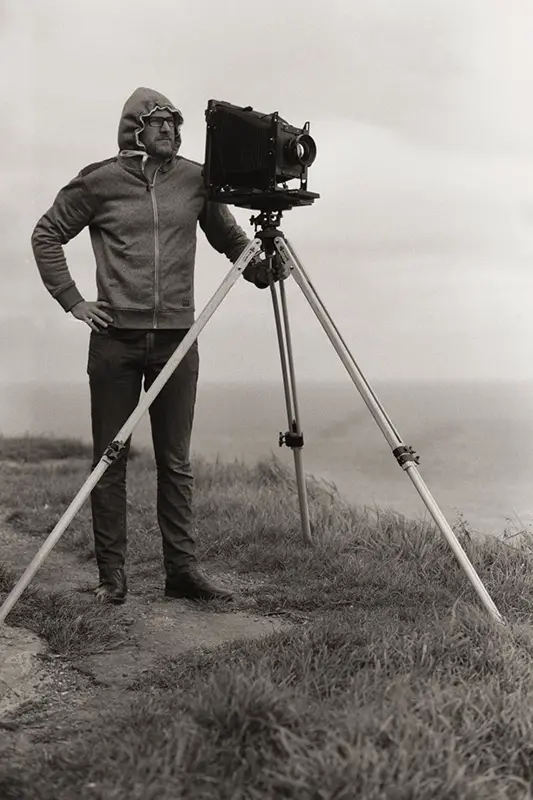 Polaroid 8×10
Thanks for sharing your bag and your images James. I am sorry I could not share them all, there is just not enough space.
Check out the link and make sure you come and comment.
Keep them coming folks, we need more submissions, so get your bag on Japancamerahunter.com. Send me a hi resolution image of the bag (please make sure it is horizontal) and its contents, with some details about yourself and what you shoot. Oh and don't forget your contact details (twitter, flickr, tumbler et al). Send the bag shots here. Please understand that there is a long wait now as there is a backlog of submissions. Not all make the cut, so make sure yours is funny/interesting/quirky. And please make sure the shot is of good quality, as the ones that are not do not go up.
Cheers
Japancamerahunter