Show us your film : The JCH Stash
I was having a chat with Dan K the other day and we thought it might be fun to what what film people have in their stash. I know some of us have got ridiculous film stashes, so it might be fun to see them.

I don't have a ridiculous hidey hole of film, I generally buy what I need as it is easy for me to do so in Tokyo. But there are things that you just cannot get, so if I find them I buy as much as I can. Unless I get a good price, and then I just buy loads anyway. Excuse the chocolate.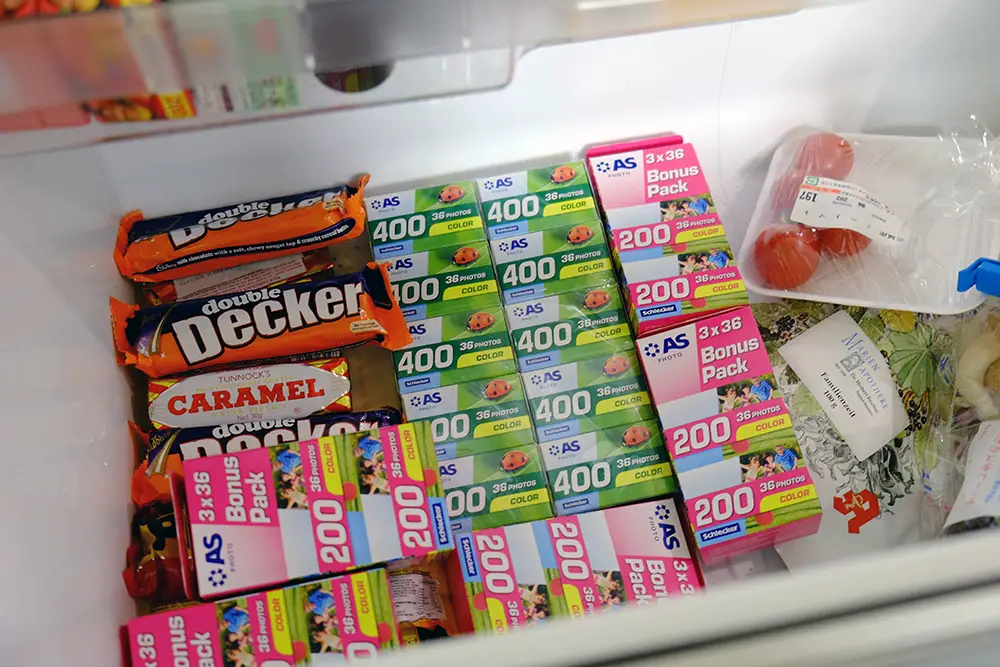 As you can see there are a few unusual things in there.
Loads of Rollei film, some Super Presto, E100, Kodak 110, Solaris 126 and a few other bits and bobs.
One of my personal favourites is the Kodak Aero PX, which I have not shot yet as I want to find the right situation for the film. It was given to me by a good friend who also happens to be a film collector.
I also like the Supra and the Eagle surveillance film. I am definitely going to be shooting all of these at some point.
This one though, I will not be shooting. It is way past it, and has not been kept in the cool for a long time. I just love having it. It is a really remarkable film, reversal 120 that can be shot anywhere from 100 to 1000 iso. That is pretty amazing.
I would love to see you collections, so if you want to send them in feel free. Perhaps you can include a couple of shots taken with your favourite films, that would be fun. Send your film stash. Who knows, if enough people do it, it might become a regular thing. 
Cheers
Japancamerahunter