In your bag 349, Sean Culligan
Wait, another pro bag? That is two in a row, we must be on some kind of streak or something. Sean is sharing his pro and personal bags with us, and they are very different. Come and see.

Hello Bellamy and all the JCH readers,
My name is Sean Culligan and I am a 21-year-old freelance photographer/student in San Francisco. I have been shooting for and with the San Francisco Chronicle for the last year. Therefore, my style of photography is photojournalism with emphasis in sports, but during my free time I like to shoot street photography, landscapes, portraits, and honestly everything in between.
I began taking pictures about 6 years ago at a Boston Red Sox game with a point and shoot. That was the start to my hobby/addiction. I shot mostly digital and dabbled in film here and there. About 2 years ago I started shooting street photography with my friend Steven Ichikawa and he has been the one that really turned me on to shooting more film.
Today I received my film hard case from you (Bellamy)! So I decided this would be a perfect time to send in my bags for everyone to view.
So that being said, I have two bags for you today.
The first is my street/film photography cameras
JCH Film hard case – I've already filled it up and placed the perfect sticker on it! Thank you again Bellamy for making this happen!
Fuji GW690 – Awesome camera. I recently bought it and I've had fun trying it out. 8 shots a roll really make you think about your shot before you take it.
Olympus Stylus Epic – Probably my favorite film camera I own. I bought this for $5 at a thrift store and it is almost always with me. I highly recommend it even at the $80-$100 price tag it carries now.
Leica iiic – This was given to me by my grandfather and it is just a beautiful camera. I could go on about Leica, but I'm sure you've heard it all before.
Tamrac bag – Simply bag, perfect for my Leica, Olympus Stylus Epic, and the new hard case.
My second bag is my digital/work bag. I use this bag when I'm on assignment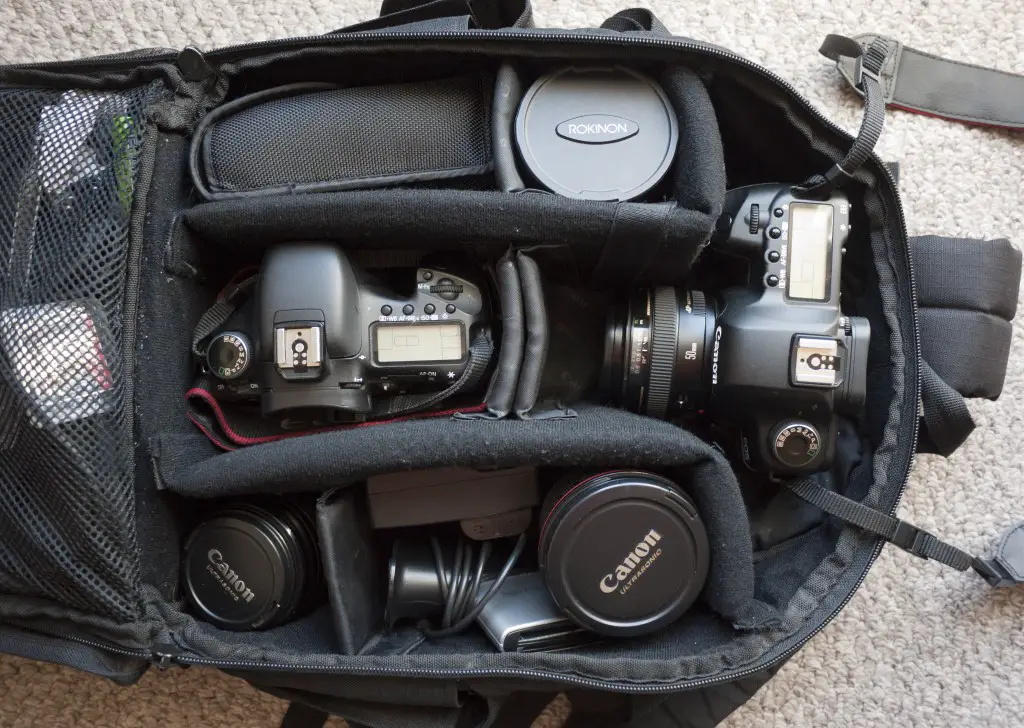 Canon 5D Mark II
Canon 7D
50mm f/1.4
85mm f/1.8
17-40mm f/4
8mm f/3.5 Fisheye
You can view some of my work on
http://seanculligan.zenfolio.com
http://www.flickr.com/photos/imalegend
Thank you for reading and thank you Bellamy for all the work you've done!
Sean Culligan
Thanks for sharing your bags with us Sean. It is nice to see the contrast between the two bags. And great to see that you still have passion for shooting personal work even after working.
Check out Sean's links and make sure you come and comment.
Keep them coming folks, we need more submissions, so get your bag on Japancamerahunter.com. Send me a hi resolution image of the bag (please make sure it is horizontal) and its contents, with some details about yourself and what you shoot. Oh and don't forget your contact details (twitter, flickr, tumbler et al). Send the bag shots here.
Cheers
Japancamerahunter