JapanCameraHunter strikes again!
Last week I showed you the amazing 6mm Nikkor Fisheye lens. And I mentioned that I would have something else very special to show you all later. Well, here it is. The trio, the holy trinity, call it what you will, here are some very special lenses.

When I went to the camera fair, I didn't just come away with the Nikon 6mm Fisheye lens, oh no. You see, I was on a mission. I had been tasked with finding not just one, but three Nikon fisheye lenses! Some might say that is impossible, but I like to show people that they are wrong. Two of the lenses were found at the fair, and one of them in a nearby store on the same day. Once you get onto a lens hunting mission it is hard to stop.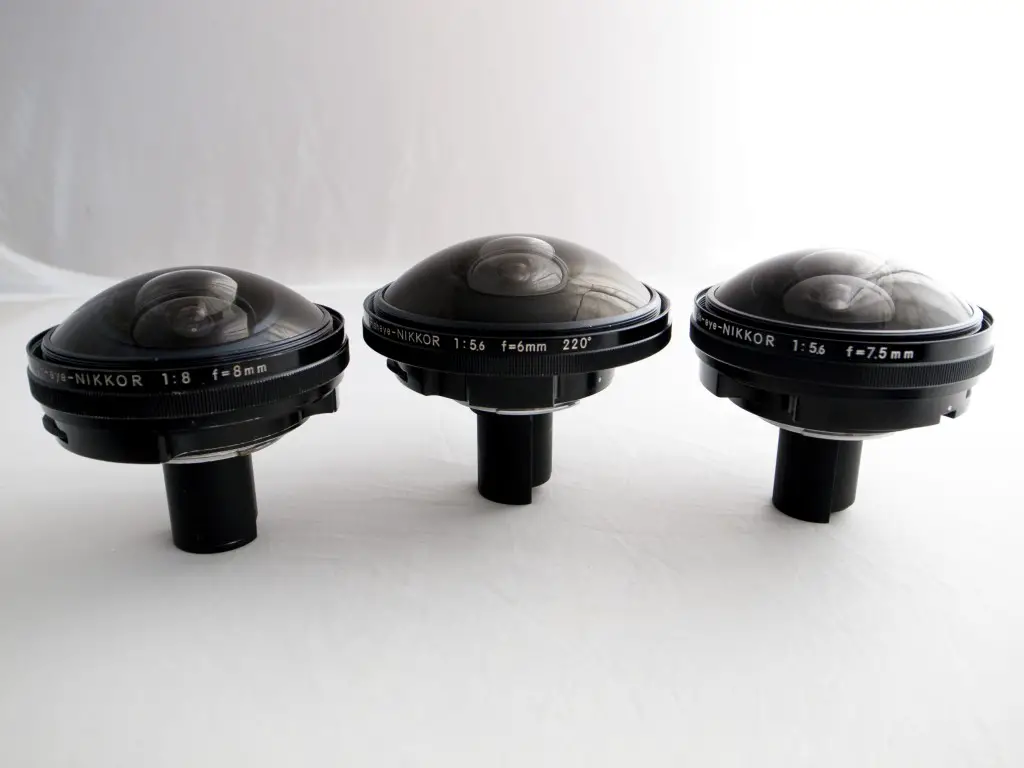 From left to right I am proud to display the following lenses for your enjoyment.
Nippon Kogaku (Nikon) 8mm f/8 Fisheye Nikkor
This is the least minty of the bunch. The lens is beautiful, but the the body is not. But beggars cannot be choosers, right?
The 8mm F/8 was the first fisheye that Nikon made for the 35mm format. It was made primarily for scientific applications and only had a short production life. The speed may be slow, but that means that it can remain compact. About 1500 of these lenses were made back in the 1960's. AS with all of these lenses this is an MLU lens, so you must own an MLU camera to use the lens.
Nippon Kogaku (Nikon) 6mm f/5.6 Fisheye Nikkor
If you read about this lens last week, then it needs no introduction, but if you didn't then I suggest you go and read it now.
This is rare, really rare, and very special too. Of this particular type there were reputedly only 109 lenses made, which means that there are probably less that an quarter of that left out there in the public domain. Heady stuff.
Nippon Kogaku (Nikon) 7.5mm f/5.6 Fisheye Nikkor
The last, but by no means the least. This is the second cleanest one after the 6mm. The 7.5mm is not as rare as its sisters, with over 2000 units produced in its lifetime. This lens has a 180˚ field of vision and was considered to be groundbreaking for its time. Another one of the 'we made it because we could' lenses from Nikon. Another MLU lens, this one was designed as the replacement for the 8mm, being a whole stop faster. A beast of a lens.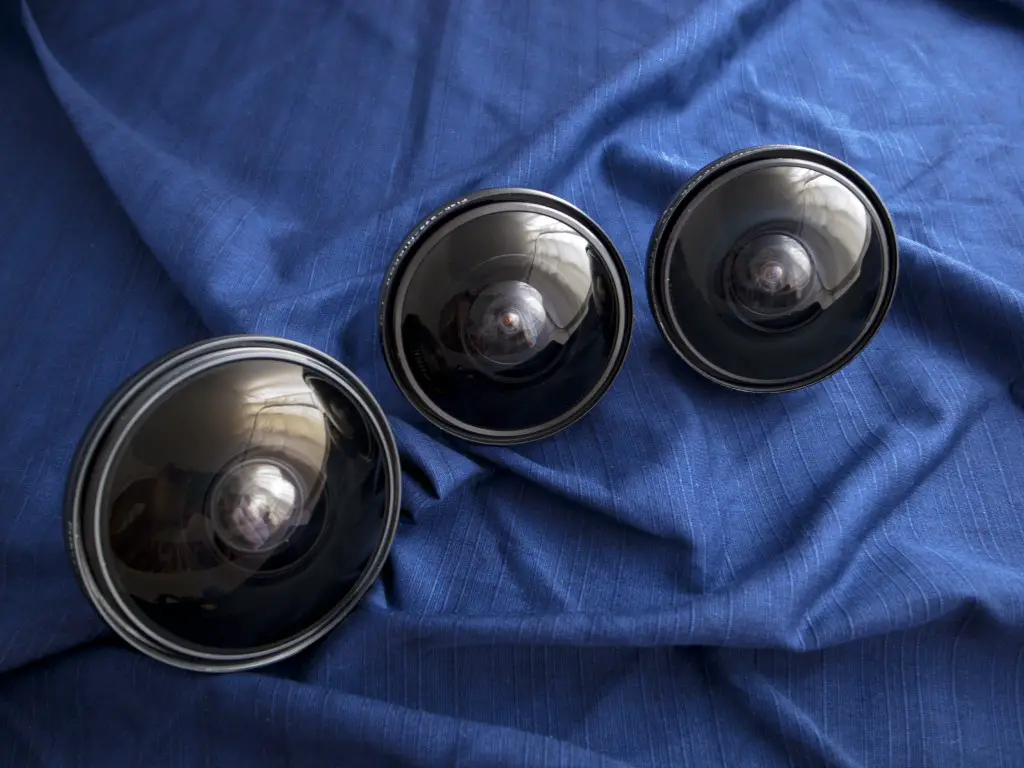 I realised that this would probably be the last chance for these lenses to be in the same room at the same time, so I thought it might be prudent to get some pictures of the lenses together.
You would not imagine how hard it is to take pictures of these lenses, they are so wide and reflect so much that you are pretty much going to a reflection on the front element no matter what you do. Still, it was fun to have them in the same room.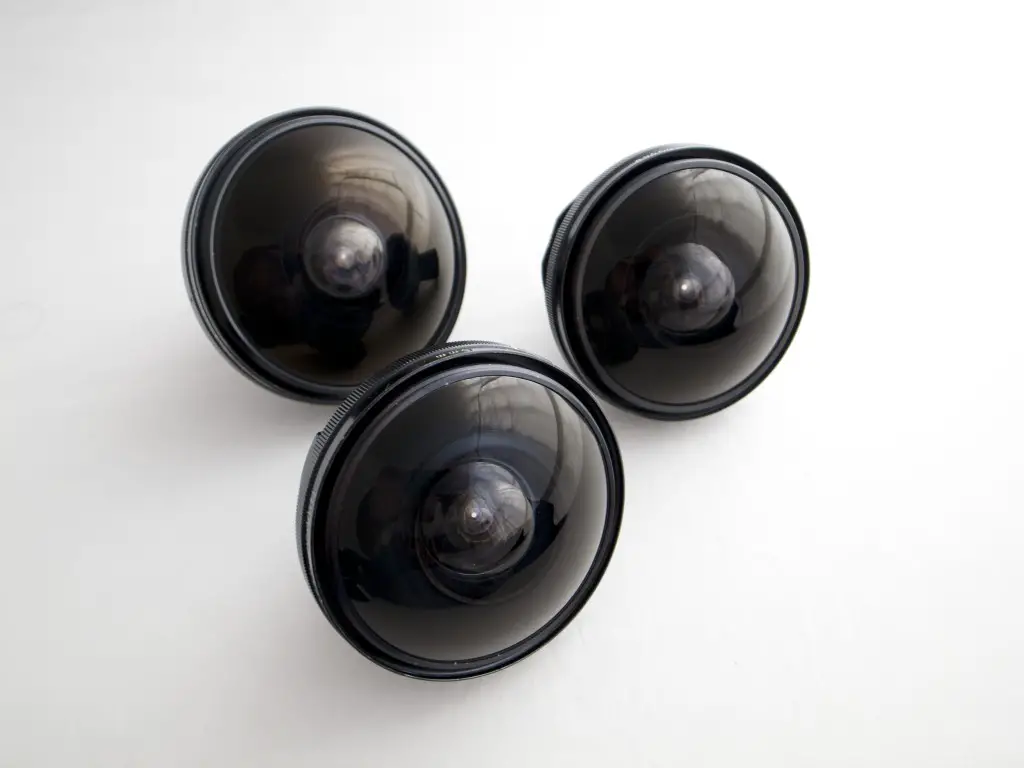 It was an honour to be able to get all of these lenses and I had a great time doing it. I only wish I was able to find the 10mm OP Nikkor at the same time, that would have truly been the icing on the cake. But I will find one, and when I do you will hear about it.
Are you looking for something special? Or even just something regular. I can find it for you, that is what I do. I love to feature these amazing cameras and lenses, but make no mistake, I am just as happy finding that special something for you, no matter what it is. Contact me and I can make your camera dreams come true.
Thanks
Japancamerahunter