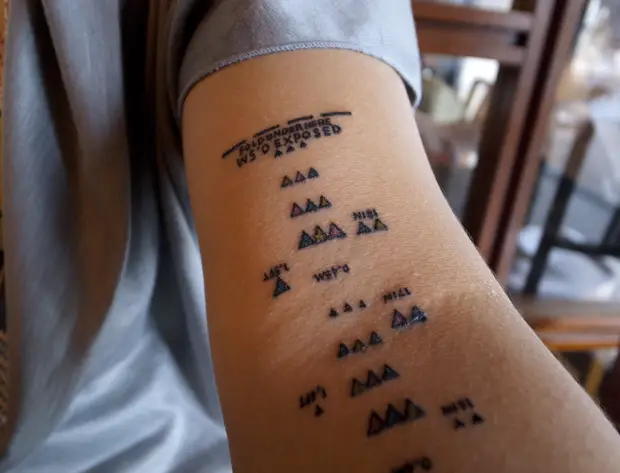 Cool photography tattoos
I met up with my friend Mijonju today and he had something very cool to show me. He got an awesome new tattoo that is based on photographic film. It got me thinking about photography tattoos, so I decided to write a little bit about it.

Mijonju loves cameras, like a fat boy who loves chocolate cake. As the song goes. He lives, sleeps and drinks camera, so it really came as no surprise to me when he decided to get a photography based tattoo. If you don't know who Mijonju is then you should pop over to his site or his youtube channel and have a look. He is seriously passionate about film and film cameras. A true film preacher! He had mentioned in the past that he would like to get a tattoo, I never thought it would be as cool as this one though.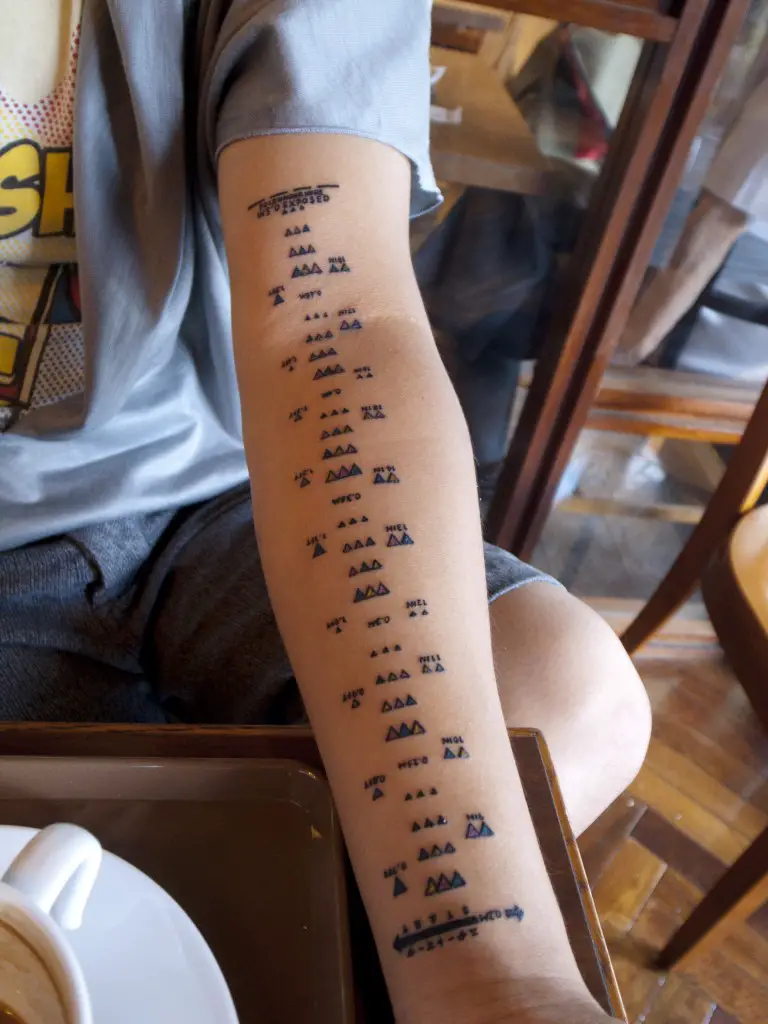 Pretty awesome huh? If you didn't guess this is a design that is based on the backing paper found in 120 film, with a few of Mijonju's own tweaks. This is such a well thought out piece, almost like some kind of modern tribalism. I am really impressed by it and it has inspired me to get another tattoo (this time camera themed), though it will be a secret until it is done.
Here are some of the backing papers that he used for inspiration.


Mijonju really is a film ambassador and has really shown his dedication to his passion with this tattoo. It is beautifully done too, with the detailed parts having been done perfectly, not an easy task. The tattoo also works as an effective ruler, so he never needs to look around to measure things.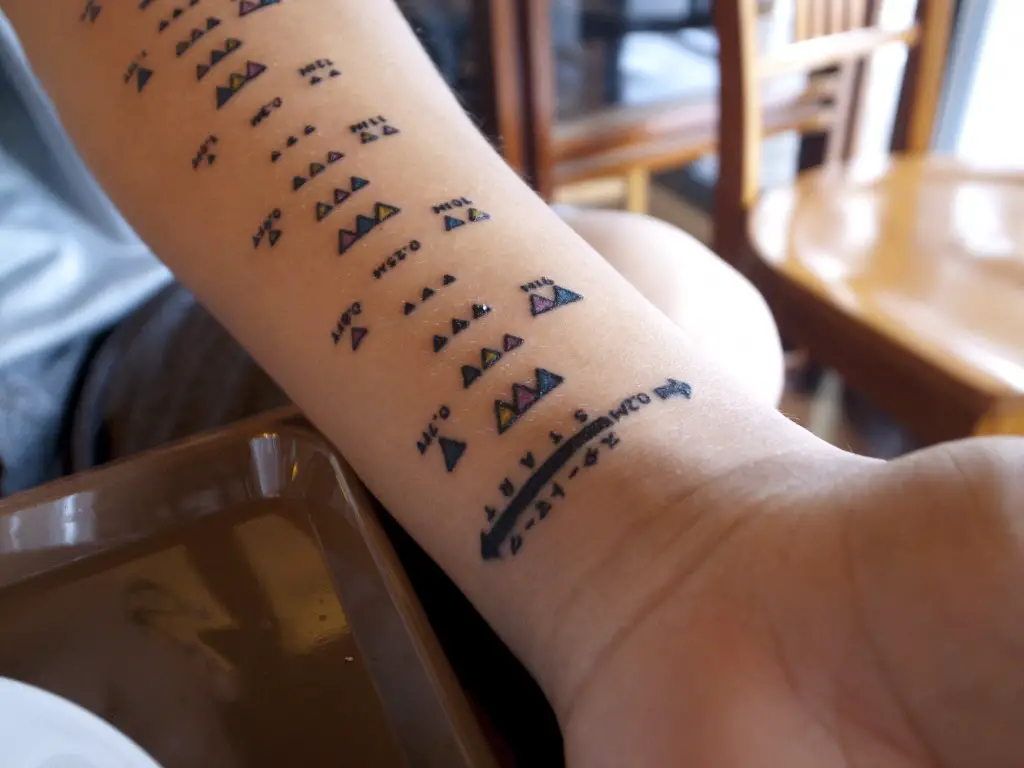 *Update*
Mijonju told me that he got the idea from some friends of his who have something similar. Jimmy Phua and Noreen Loh Hui Miun are from Singapore and they are film crazy. Jimmy is the owner of 8storeytree, a toy camera boutique in Singapore. They are spreading the film camera love and decided to show that through their tattoos.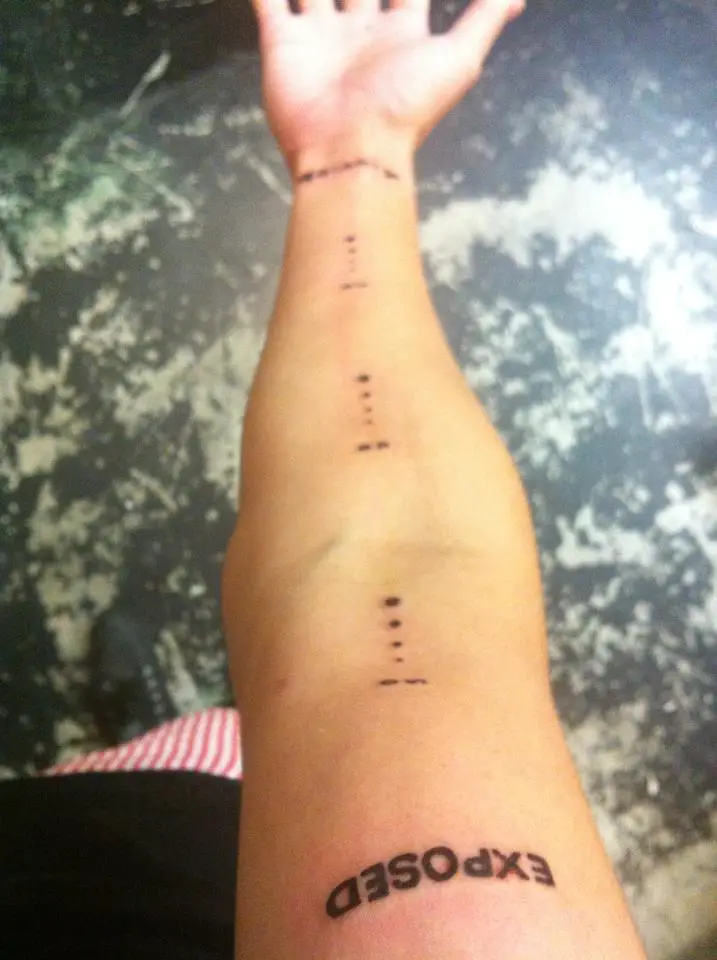 Jimmy's Arm
Jimmy came up with the ruler idea first to use his arm as a focus gauge. Which is a brilliant idea. Then Noreen came up with the 120 film idea.


Noreen's arm.
Pretty cool stuff. I love the simple style of these tattoos.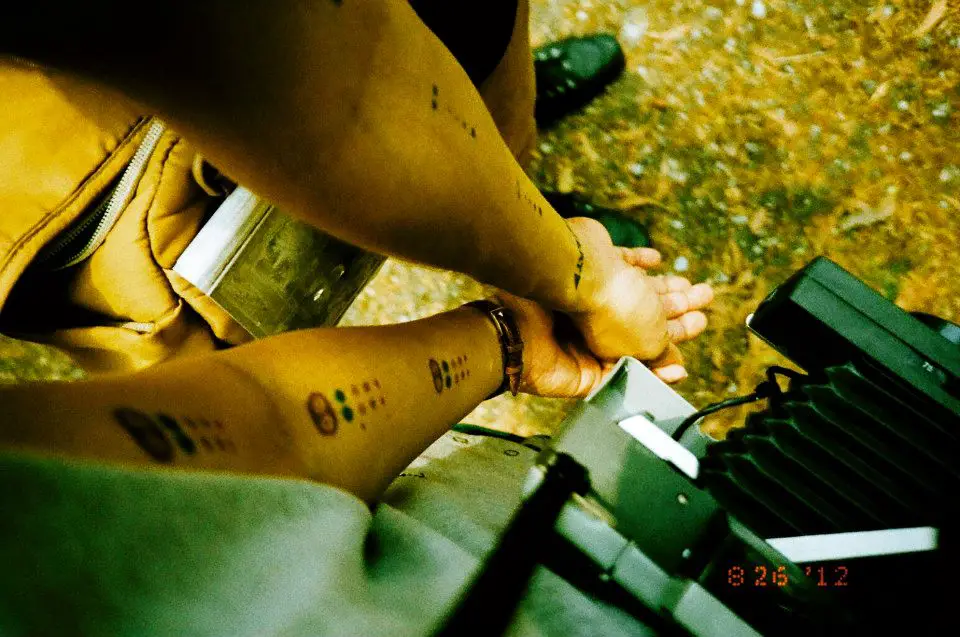 This also got me thinking, about other photo tattoos and what people would get. I dug about on the net and found that there is a large subculture of people who are having their passion etched into their skin.
There is a flickr group, a tumblr page and so much more. The guys over at PhotoJojo even offer temporary tattoos based on cameras. Very cool stuff. Just searching on google reveals that some people will put anything camera related onto their bodies. I am not going to post the shots, as they are not mine, but you can get the idea by just popping to google and having a quick look. It is amazing.
What would you do? I know that tattoos are not for everyone, but if you were so inclined to get a photography based tattoo what would it be? An f-stop measurement on your inner thigh? An aperture ring on your hand? A Leica logo on your forehead? I would love to hear what other people would do. I know what I will do, but it is a secret….for now.
Cheers
Japancamerahunter