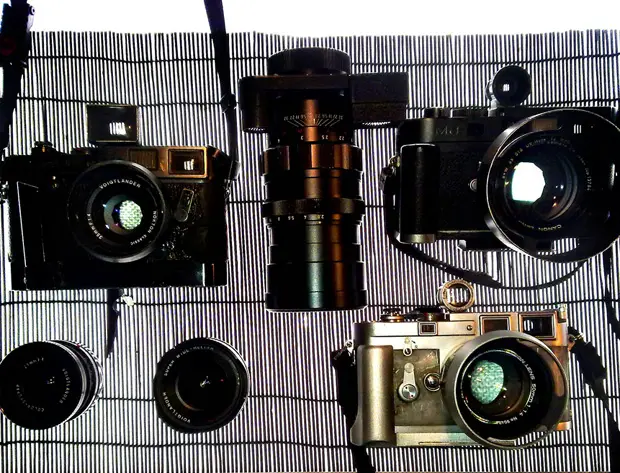 In your bag 262, Jukka Watanen
I have an interesting mish mash for you today. Jukka sent me a bag shot a while back. And then he sent me another, so I decided to combine the two of them and put them up for you as they are rather interesting. Check it out.

I think I have been thru it all, starting with the frenzy of "Blow Up", and fashion, then moving to Advertisement, getting dis-illusioned with shaping someone elses (usually stolen) ideas into visual form. I gave up photography alltogether for a while, then just deciding to go "my own way", concentrating on analog B&W images, playing with real photographs; I think I still have about 10 years to go. I hope to use it well, with the help of our Creator.
The best way to use up those years is walk around armed with Leicas & some preloaded 400 asa TRI-X, Legacypro or Double -X BW Film stock. Occasionally I print them but mostly just scan the negs with my Flextight scanner and store them in Hard Disc.
In end of 2011 I formed with a couple friends a leica shooters forum here in Flickr. Pls visit:www.flickr.com/groups/l_s_f/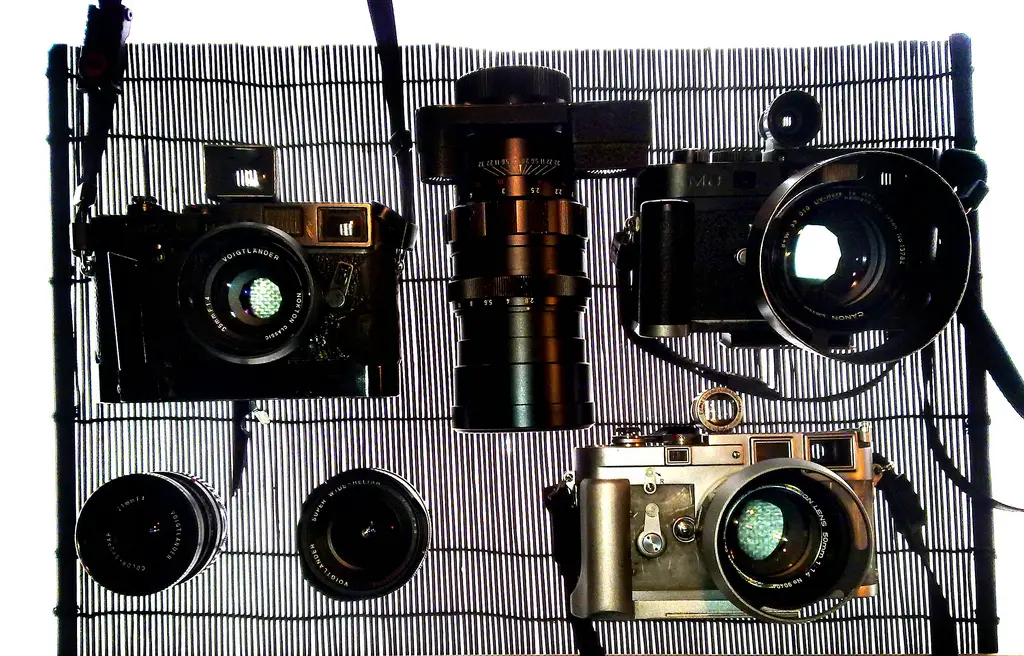 Ok, Ok, I know this is getting ridiculous, posting pictures of cameras, but I think I have finally gotten together my "ideal" 35mm rangefinder setup: Analog film bodies: My trusty M4-2 with Tom A:s rapidwinder. It has the Voigt 35mm 1,4-a small and nice shooter wideangle. The body carries also a35mm auxliary finder. Why ? I just like to look thru an uncluttered window and you focus the 35mm once, right?
Then there is my "Full metal jacket M3". It has now a nice canon 50mm 1,4 with a matching chrome see thru shade,nice looking, eh?? Also an auxliary 50mm finder (for same reasons as above)
The other lenses: Elmarit Googles 135mm 2,8 for jazz portraits on stage, silent but still manageable to focus because of the large frame of the M3
The wideangles are Voigt 21mm:4 and 15mm 4,5 good to have when needed. Then there is the M8 digital with my very old and trusty, but a bit soft Canon 50mm 1,2 Good for portraits !
plus of couse 30pcs IXOOM cassettes, loaded with maco RPX-400/ 1600 asa and Double X movie stock rated at 200 asa


Here I send you my current "Street shooters bag" image. The bag is the small belt pouch together with my american Alpha industries black army coat. The gear is M8 digital and M4 rapidwinder film body.
The lenses are 15mm and 21mm Voigltänder wides and a canon 35mm 1.8 LTM lens Film ( Double X movie stock in leica IXOOM cassettes) and extra lens are carried in belt bag. The coat covers my cameras that hang from my neck. The voice recorder is used if I meet an interesting person and want to take notes of our discussion. It saves me from hassling with pen and paper. The M8 is good also as an exposure meter. Dig my Leica cap with the red dot…
best regards to Tokyo, Jukka Watanen
Thanks for sharing your gear with us Jukka. Quite an interesting set up you have there, especially the full metal jacket M3.
Check out the link for Jukka's group and please comment.
Keep them coming folks, we need more submissions, so get your bag on Japancamerahunter.com. Send me a hi resolution image of the bag (please make sure it is horizontal) and its contents, with some details about yourself and what you shoot. Oh and don't forget your contact details (twitter, flickr, tumbler et al). Send the bag shots here.
Cheers
Japancamerahunter