Shinjuku Camera Fair – 1st day
Well, the first day of the camer fair has started and there were some surprises in store.I was there for the start, although this time I was on a purely recreational basis. Come and find out what I saw.

The Shinjuku camera fair started today, and there were some serious items on display. It is not as big as the other camera fairs, but that does not mean that there is nothing there. quite the opposite in fact. In this show I have seen some of the rarest cameras I have ever seen in my life.


First up was this original MP. Now this one is number 331, so it is pretty damned rare, but the price tag is insane Over 5 million yen! Woah. That is far too much. Still, I am sure someone will take it away. The same stall had 2 hexanon 60mm lenses, which I am kicking myself for missing out on.


Next up was the amazing Nikkor 58mm CRT 1.0 lens. This is possibly one of the rarest Nikon lenses there is. It is reputed that there are only 6 of these in existence. Wow. This was bought by a Japanese collector who is affiliated with the Nikon Society in Japan, so this one will be staying in Japan for now at least. I didn't even know this lens existed until today. I wish it had been me that had got this one.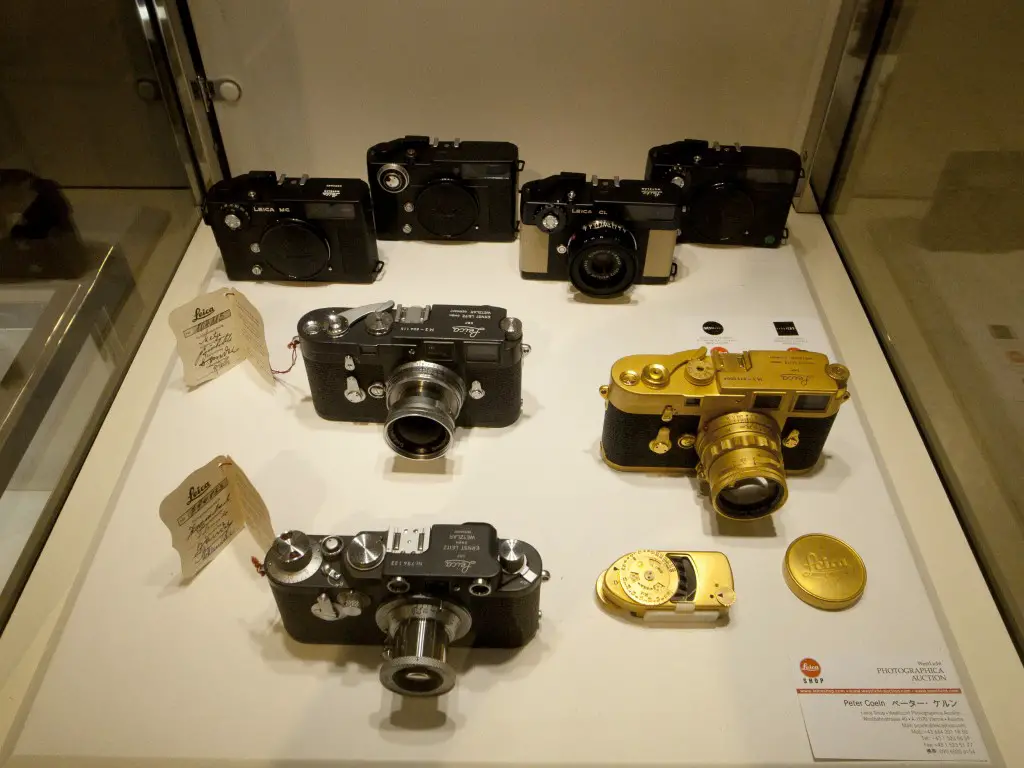 Over on the far side we have the Leica store. This is special because the come from Austria every year with the very finest of items. Last year they had the original Nikon 1, this time they have a number of classic Leica and Contax cameras, which as simply beautiful. But, they are expensive. This is not the store to visit of you are after a bargain, you will not find one. Still it is nice to look at what the 1% buy.


They also had one of my favourite cameras on display. A real beauty too.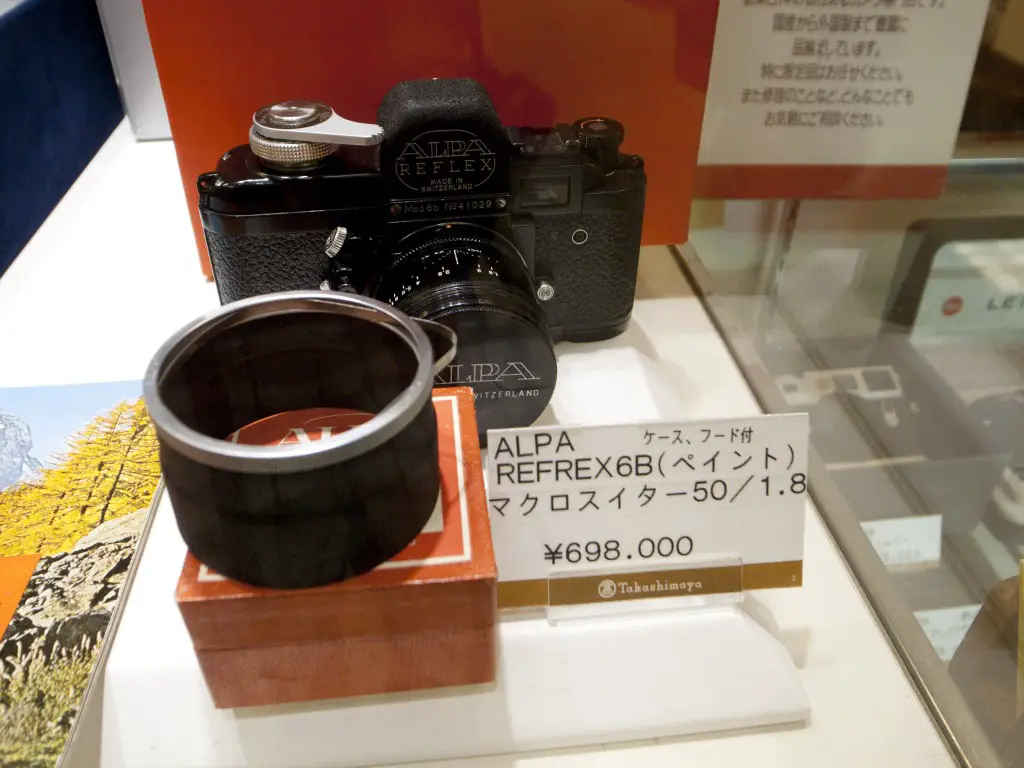 Alpa cameras are so ridiculously over engineered it is almost funny. They are beautiful to use and to look at. And the Macro Switar lens is in another league, it is probably one of the finest 50mm lenses ever made. I wish that I could have this camera, and I would use the damned thing too.
On the other end of the area they have the Sweetroad polaroid store. They have all kinds of cool cameras, including polaroid and lomo gear. They also have a ton of custom cameras. And my favourite part of their display? The awesome polaroid wall…


And the biggest doh moment today? Yeah, well JCH doesn't get it right all of the time. I found this MP on the shelf of one store.


Ok, so it has a ghastly leather job, but the price is brilliant. I should have bought it and re-coated it. It would have been a bargain and it would be MY camera. But alas, I hesitated and someone else came in and snapped it up. DOH!
So that is the first day so far. There are tons on things there, not just amazing antiques, but regular items for great prices. Check it out if you are in the area. It is in the Takashimaya department store in Shinjuku. On the 11th floor.
See you there
Japancamerahunter