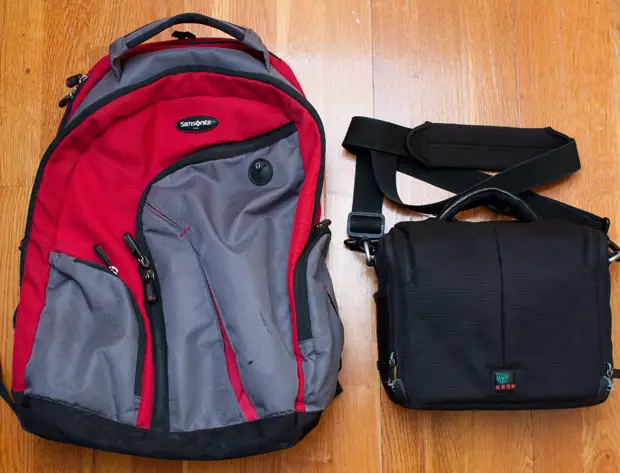 In your bag number 130, Gabor Dobrocsi
Woah, what is this? Two eastern european bags in one week? That is right, this time from Hungary. And what a corker of a bag it is too. Check it out.

My name is Gábor Dobrocsi from Hungary, I am an IT guy currently doing a PhD in Spain and I am huge camera and photography fun.
My bag is a very manifold entity, so it is challenging for me to take a snapshot of it. Being a camera addict I tend to carry different gear almost every day especially nowadays as I started up a blog about vintage cameras in the last few months.
On the other hand I was so excited to submit some of my favorites I decided to limit myself and compose 2 typical bag compositions of mine. Ok ok, it is actually 2,5 if I want to be honest because I carry or the Kiev or some kind of classic SLR most recently the Olympus.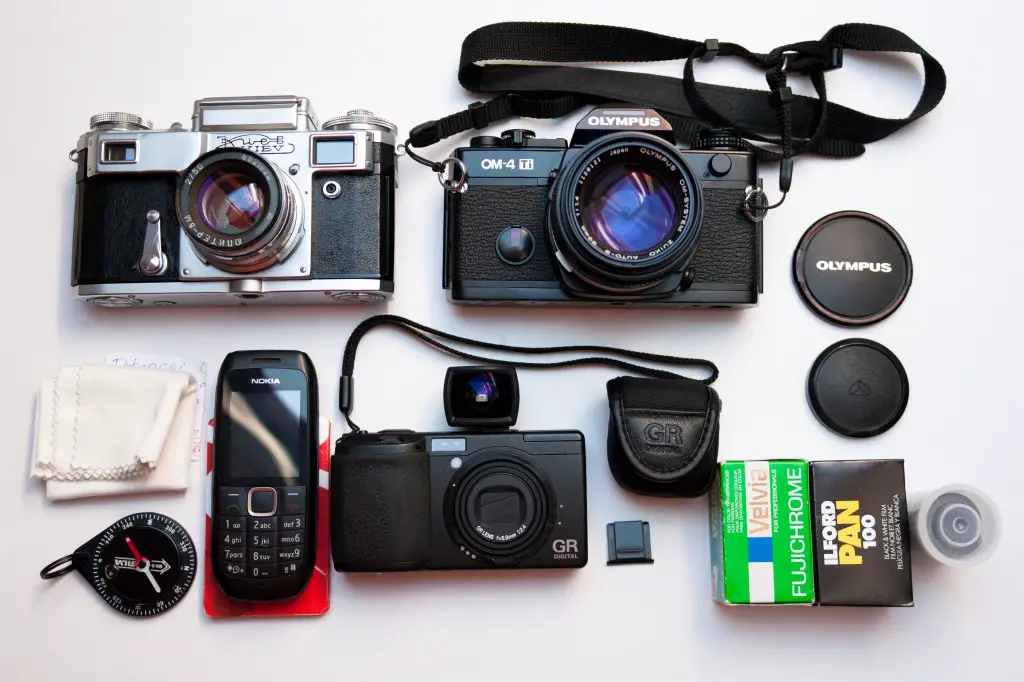 Bag no. 1
Kiev 4 with 50mm f/2 Jupiter 8M.
This camera is the manifestation of my wishes to enter into the rangefinder world. Well, it was cheap enough and I thought I give it a try. It looks very cool, performs even better so it is a keeper for sure. It smells weird though.
Olympus OM4 Ti 50mm f/1.4 Zuiko
I have just found this one on the shelf in a small hidden camera store and this is my new walk around camera for convenience. I love to play with the kiev, but there are moments when a good built in, reliable meter is a nice addition. I own it just a few weeks ago, in fact I am now shooting the very first roll with it, but I believe this will be a long lasting relationship.
Ricoh GR Digital
This is my workhorse. It survived a big variety of extreme conditions and a massive amount of exposures. I must say I love it and it is going to be in my the bag permanently. In my opinion it is great for street photography and last but not least it can be used as a very accurate and reasonably small light meter which does all the tricks even spot metering.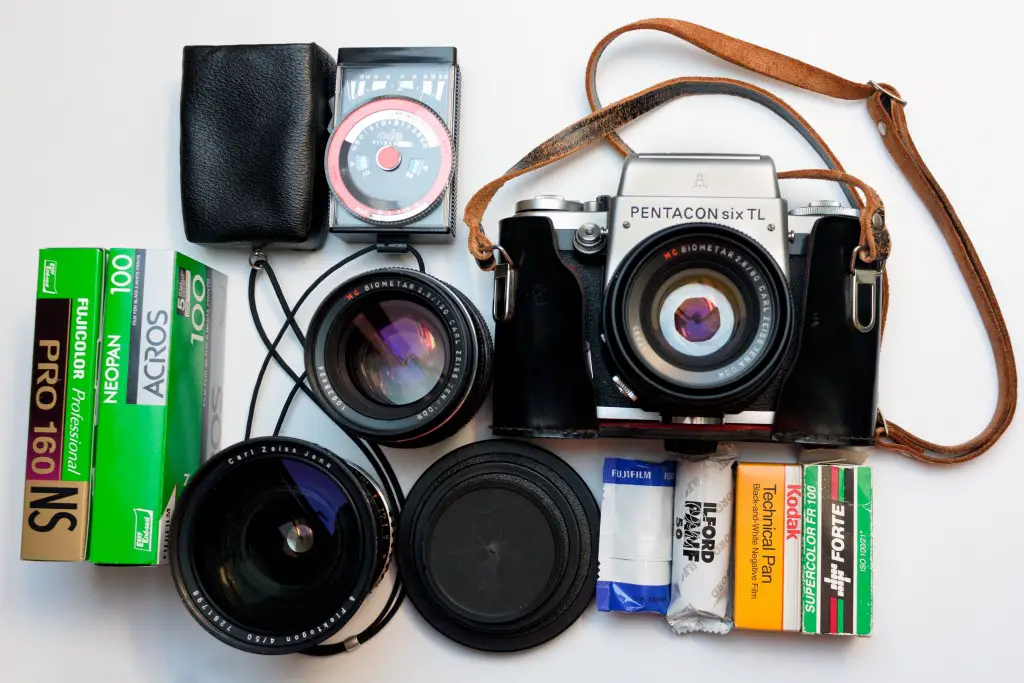 Bag no. 2
My other big favorite is the mighty Pentacon Six TL for medium format.
I usually use one of these lenses:
Biometar 80mm
Biometar 120mm
sometimes Flektagon 50mm
The light meter is a simple East German Weimar Lux CDS which works just fine. I use it when the Ricoh runs out of power or for fun. I like the this needle based display and it does give that eastern block feeling to me. It cannot measure for flash photography, but usually I shoot available light, so I can live with it for a while.
My bags are not really fancy, I am not even sure they are worth to mention, but here it is a photo about them as well.
http://camerajunky.wordpress.com
facebook: http://www.facebook.com/pages/Camerajunky/239395832798438
twitter: https://twitter.com/#!/Camerajunky124
Cheers and keep writing the good stuff.
Gábor
Thanks for sharing your stunning bag contents Gabor. I love the layout and the gear, simply wonderful. Be sure to check out Gabor's site for gear reviews, there is some great stuff on there.
Keep them coming folks, we need more submissions, so get your bag on Japancamerahunter.com. Send me a hi resolution image of the bag (please make sure it is horizontal) and its contents, with some details about yourself and what you shoot. Oh and don't forget your contact details (twitter, flickr, tumbler et al). Send the bag shots here.
Cheers
Japancamerahunter