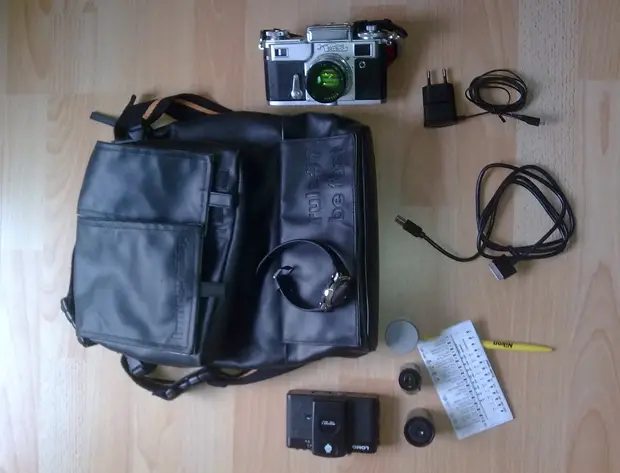 In your bag number 129, Petrache Valentin
We have a bag for you today from a Lomo addict all the way from Romania. How cool is that? This feature has become truly international now. So, lets see what Petrache has inside his bag…

My name is Petrache Valentin and I'm a camera addict. I'm 22 years old and I shoot people with my cameras. I'm a street photographer on the streets of my hometown, Bucharest (Romania).
Most of the time I post my work on my Facebook page and on Lomography website.
Besides photography I do a lot of writing. I'm a regular contributor for Lomography and I write reviews, news, tips and tricks about photography and film photography gear. Read more about here (http://www.lomography.com/homes/pvalyk/articles).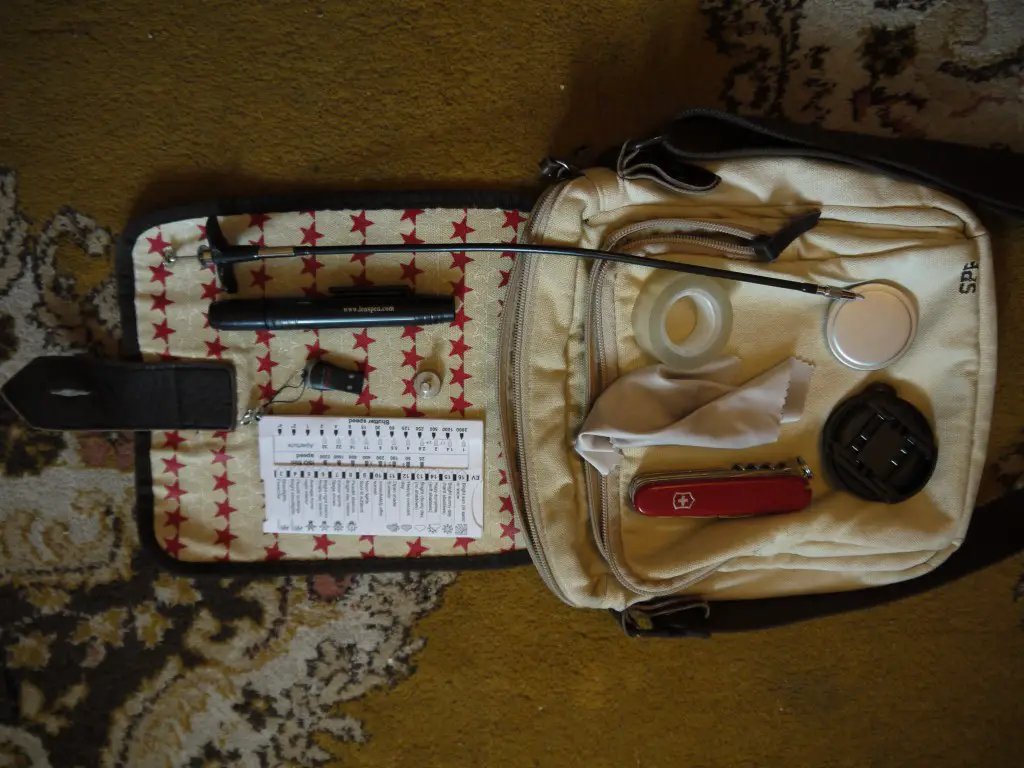 Here's what's in my camera bag.
First set:
Lomography Sidekick TPE Lite – perfect and usable not just as a camera bag
My Kiev 4 with a Yellow-Green filter – does the job as a rangefinder
Lomo LC-A – for the times when I want to play and perfect for double exposures
My trusty "lightmeter" – Sunny 16 rule
Always a spare roll of film, usually black and white (for the rangefinder) and color negative or slide (for the LC-A)
Empty black canister for changing the film
Nikon pen
Chargers and data cables – not for photography but for when I'm at work
Second Set (a more lighter version):
A small bag that fits my rangefinder
Cable release for long exposures
Lens pen
Another "lightmeter"
Duck tape
Lens caps (one for the Kiev, the other one for a Panasonic)
Microfiber cloth for cleaning filters
MicroSD card reader
Tripod screw
Pocket knife
Thank you and keep up the good work!
Thanks for sharing your bag and your work with us, it is great to see all of the different styles that we are seeing on this bag. This really has become a nice little international community. Please check out the links, comment and keep on sending me the bags.
Keep them coming folks, we need more submissions, so get your bag on Japancamerahunter.com. Send me a hi resolution image of the bag (please make sure it is horizontal) and its contents, with some details about yourself and what you shoot. Oh and don't forget your contact details (twitter, flickr, tumbler et al). Send the bag shots here.
Cheers
Japancamerahunter