In your bag number 111, Callum Elliott-Wilson
OK, now today we have a bag from one of our youngest readers…Callum is 15 years old, but he has a real passion for photography. So, lets see what he keeps in his bag…

Hi, I'm Callum from the UK and this is a shot of my bag, I'm 15 and have been interested in photography for around 3 years, I started off shooting wildlife but have become interested in Portrait and Street Photography and have recently Bought 35mm Film Camera.
Ok, so most days when I go out shooting I'll take my Retrospective 30 with the following kit.
Nikon D7000 – I love this camera, it has great ISO capabilities, and the dual card slots allow me to shoot all day and not worry about memory.
Nikon 50mm 1.8D – Nikon D7000 has built in AF motor so this gives good results but cheaper than the AFS Version.
Wallet – Got to keep the money somewhere
Phone – The now vintage iPhone 3G, Does its job
Metz Flash – Good if I need to do some on camera TTL shots.
Rocket Blower – For some unknown reason i paid £12 for this does it's job exceptionally. Saved me time and money. Everyone should have one
Nikon 18-105mm 3.5-5.6 – Ok (Not Pictured)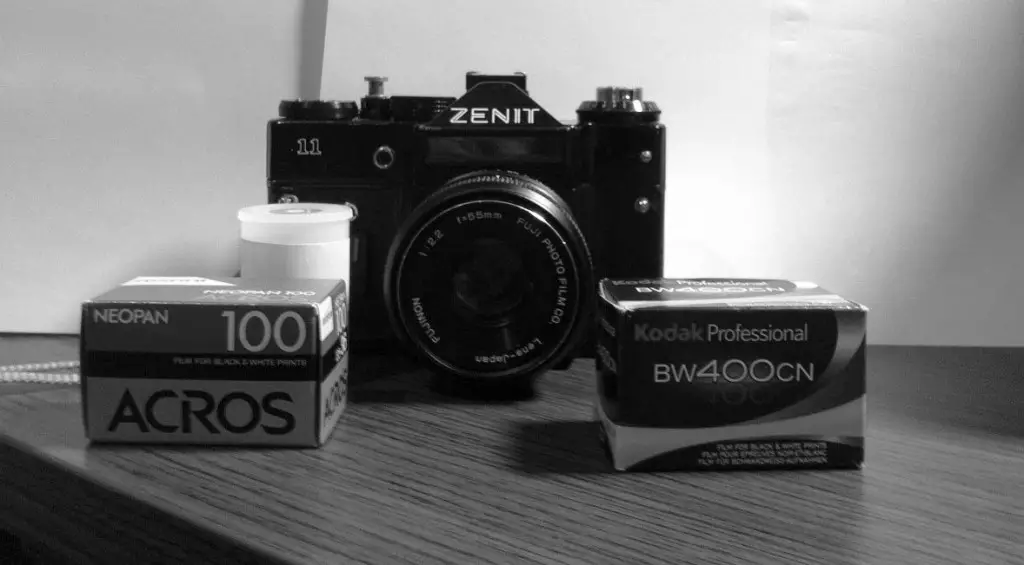 Film
Zenit 11 – Bought this because: 1. It was cheap 2. I wanted to see what the fuss about film was. First roll of film in (Fuji Superia 400)
Kodak B&W Film – I prefer black and white to colour with digital so I bought B&W film 400 don't get many sunny days here
Fuji Neopan 100 – For when the sun does come out.
Thanks For Reading
Callum Elliott -Wilson
Twitter: @Callumew
500px: http://500px.com/CallumE-W/photos
Wow, brilliant stuff. 15 years old and already shooting film and allsorts. This is a great way to start, all the best to you for your future shooting.
Keep them coming folks, we need more submissions, so get your bag on Japancamerahunter.com. Send me a hi resolution image of the bag (please make sure it is horizontal) and its contents, with some details about yourself and what you shoot. Oh and don't forget your contact details (twitter, flickr, tumbler et al). Send the bag shots here.
Cheers
Japancamerahunter