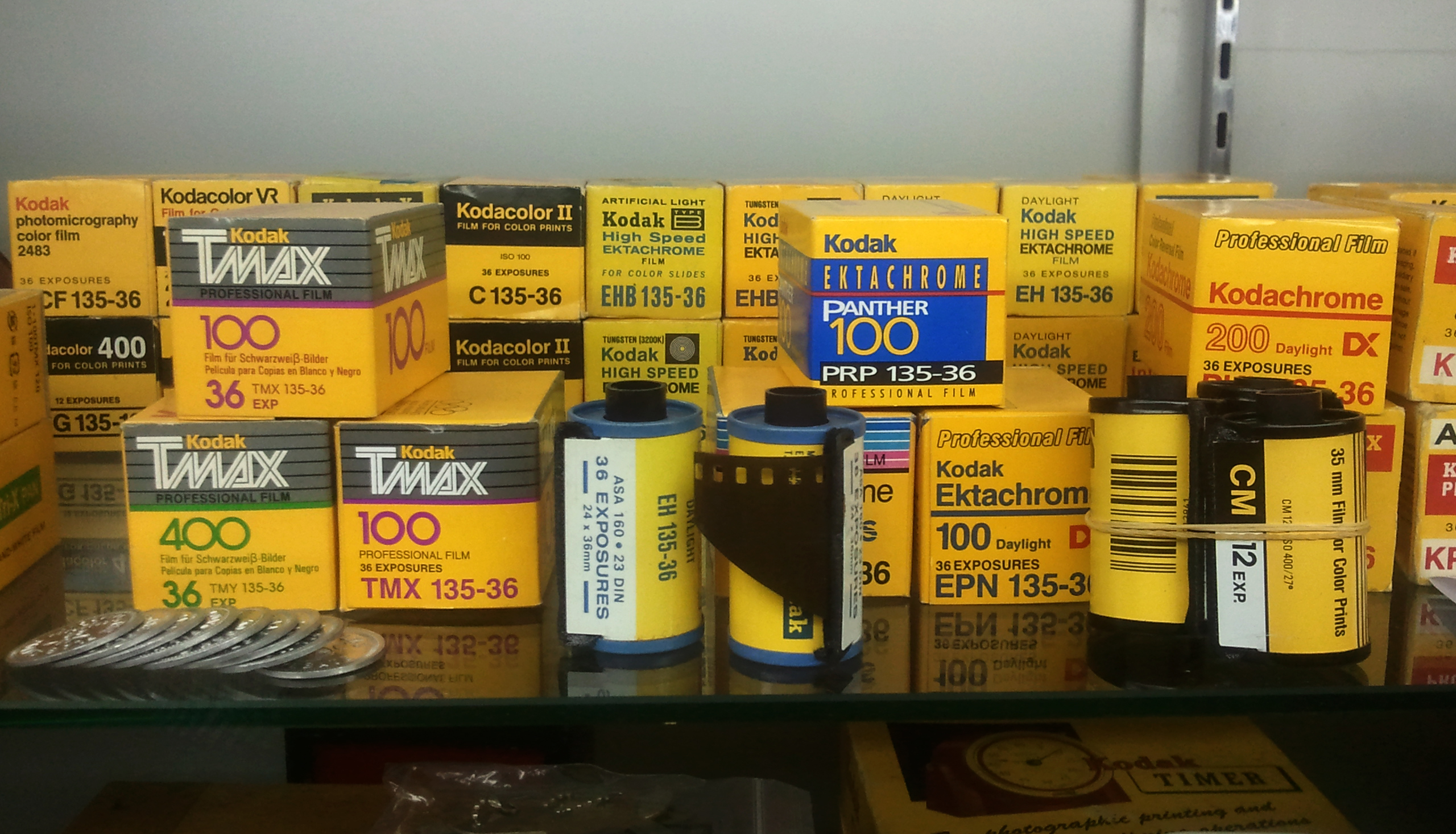 This could be the ultimate kodak collection
Well, I went to the camera show yesterday, and this is what I found. Quite possibly one of the best collections of Kodak film and memorabilia around. This is the personal collection of a very good friend of mine, which spans over 30 years of collecting from all over the world. The owner is a passionate cameraman and has been at the helm of one most famous camera stores in Japan for over 50 years, giving him unique access to many of the items that cannot be found anywhere else.


When you look at the collection you realize that it just keeps on going, on and on. There are original tokens, measuring jugs, oil lamp projectors, unopened cans of developer…..the list just goes on and on. There was a whole glass case just filled with this stuff. Even books, super 8 film mascots, patches everything that you can imagine. This is a film collectors dream come true.


If you look closely you can even see a kodak pill case to keep your medicine in, how cool is that? Oh, and that red thing? That is an original unopened darkroom lamp in the paper case from over 40 years ago! I doubt even Kodak has one of these.


All of the film is completely unused, never been opened, there is even compass camera film and sheet ektachrome. This is the collection to end all collections. And now he is selling it! Yup, it is all going. The thing is, how do you sell a collection like this? Where do you sell a collection like this? Well, if you are interested in it you can contact me and I can help you get hold of it. But be warned, this is not cheap, not even slightly, this is a lifetime collection which is worthy of a museum.
I am really proud to know people like this, who collect and love film and cameras as much as this, you can really see the passion that has gone into this collection. Seeing this really was a highlight for me.
Cheers
Japancamerahunter