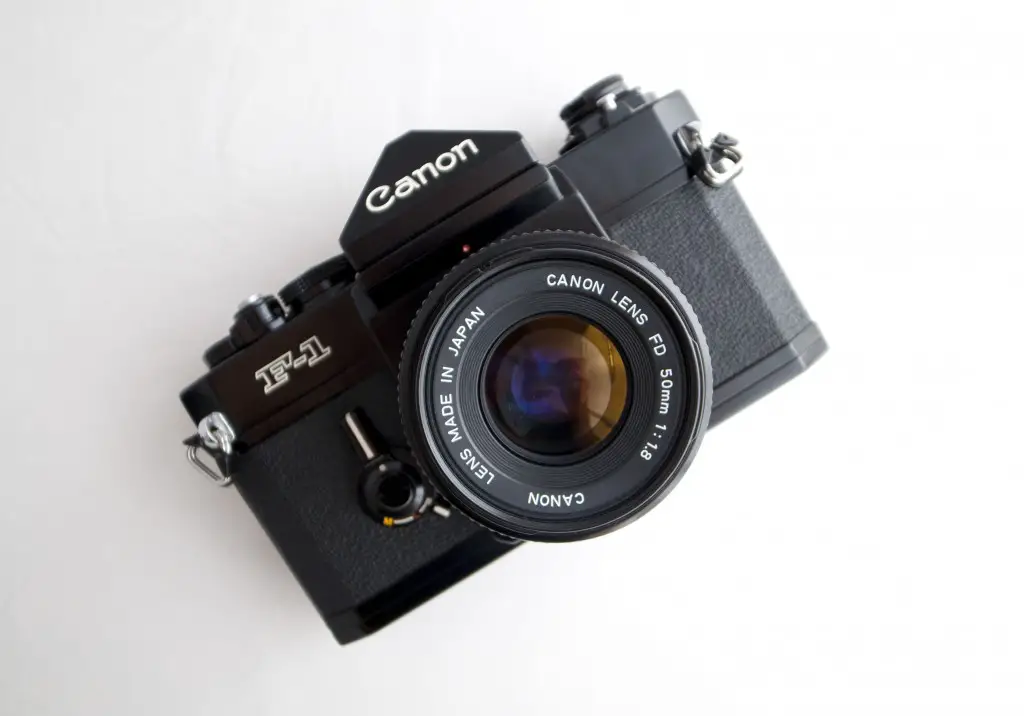 The canon F1, also known as the camera hewn from solid steel by Gods own hands
Canon got into the pro SLR market a little bit late, when compared to the release of the great Nikon F series, in fact you could say that they really missed the boat, as this camera was not actually released until the Nikon F2 had been released. But Canon being the huge corporation that they are did not do things by half. They invested heavily in research and development, to make a camera system that was completely adaptable to any situation, with over 200 accessories available to the user.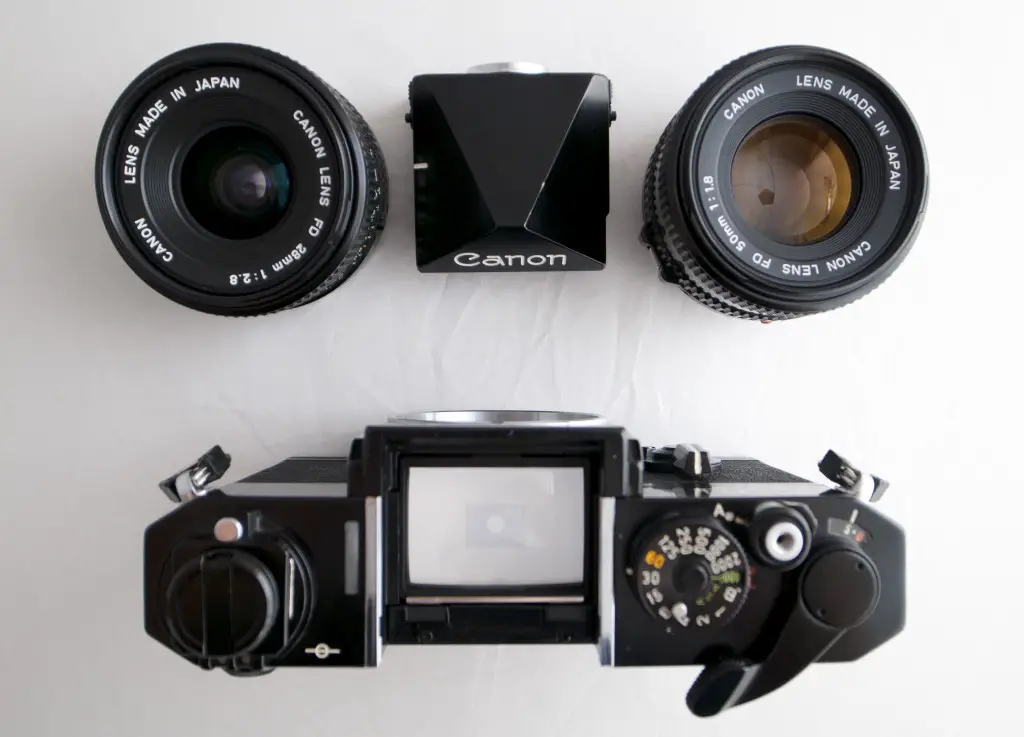 This camera system heralded a huge leap forward for Canon, not only in design, but in manufacturing techniques and capabilities. By developing this camera Canon developed the way it made cameras and turned itself into a major player in the world camera market.
The complexity of this camera knows no bounds, it is a monster of a camera with over 10,000 working parts. Yet it feels solid and hefty, as if made from a solid lump of steel. This stands testament to the manufacturing ability of Canon.
These cameras come from a generation when they over made cameras, so these things were really built to take punishment. The testing system that Canon devised was devilish and meant to replicate any situation that the camera may find itself in, no matter the temperature or the conditions.


This is clearly a well thought out camera, well balanced and with a good meter. It feels solid and comfortable in the hands and has a wonderful shutter 'clunk'. If you have been a longtime Nikon user like me, then it may take a little bit of getting used to as everything is basically backwards. But regardless of this, the movement is smooth and fast, and after a short amount of practice you will be shooting with confidence.
But besides all of this, it is a really pretty camera, with a lovely selection of lenses from when Canon actually made good lenses.

This camera was owned up until recently by Tokyo Camera Style, but now that he has his Leica MP and his Contax T3 he has decided to pass it on to someone who may make better use of what he describes as "a hell of a camera".
This camera is for sale and you can come and find it on ebay or you can contact me directly through the site and we can make arrangements.
Cheers
Japancamerahunter