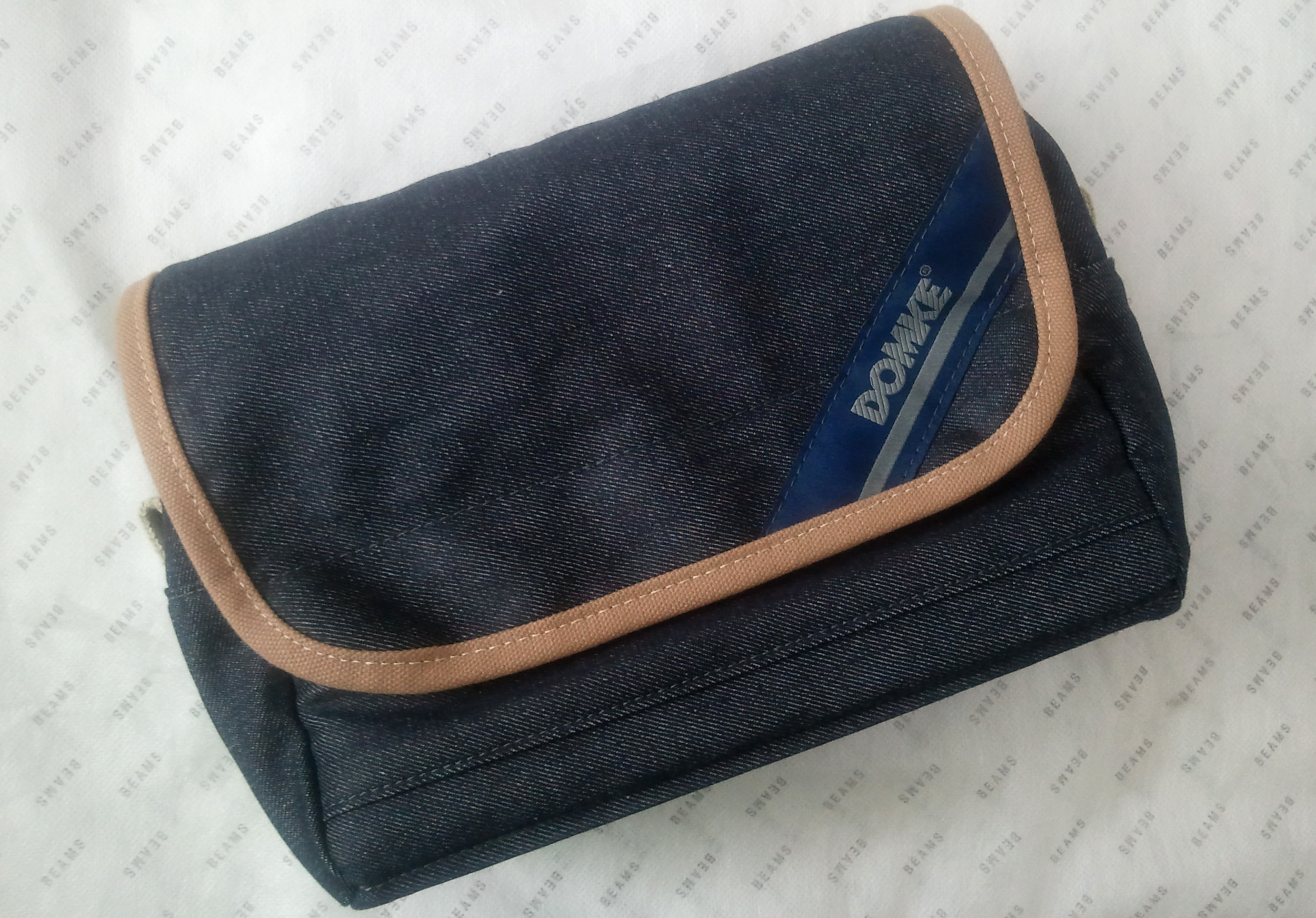 Domke bags are the business, of that there is not a doubt.
Anyone who knows me will know that I am a huge fan of Domke bags, and I have several of them. They are well built, strong, hold more than you can imagine and actually look better with age. They are classic in their design and really demonstrate the theory that 'if it ain't broke, don't fix it'.
Well, now they get have just got even better! Beams (a famous fashion brand from Japan) has been working with Domke for a while now and they have come up with some brilliant limited designs. But these ones surpass everything that they have done in the past.
They have released 3 new colour schemes that are completely awesome and I have been hoping for for a long time. The dark denim, washed denim and the undyed cotton canvas bags. They have been released in two sizes, the classic F-2 and the smaller F-5xB. Check out the pictures that I managed to get today.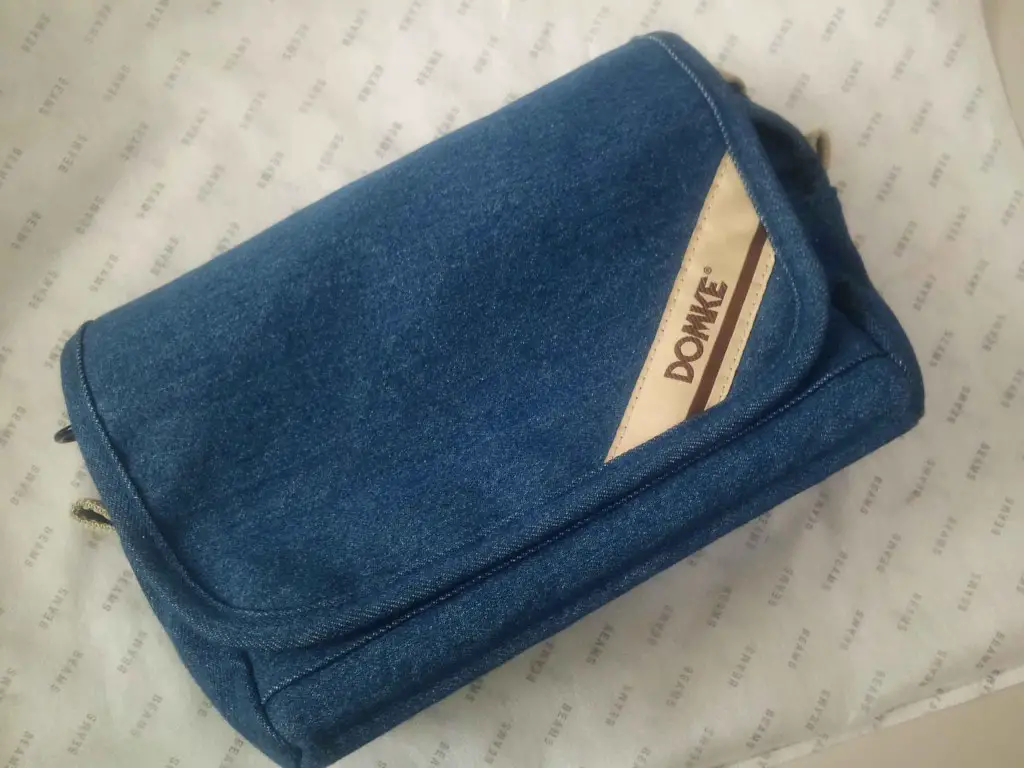 The washed denim Domke f-5xB
Yes, this is the washed denim. On the top of the page is the dark denim version of the F-5xB. I have to have one of these. In my opinion the F-5xB is the best day bay that I have and can only be enhanced by the denim. Give it a wash, and then leave it to wear and look at it a year later and you will have a very very cool looking bag.
The F-5xB is the perfect size to walk around town with one camera and the basics (film or memory cards, a notebook, batteries, wallet etc), without being to heavy or cumbersome. This is what I would call an all-dayer.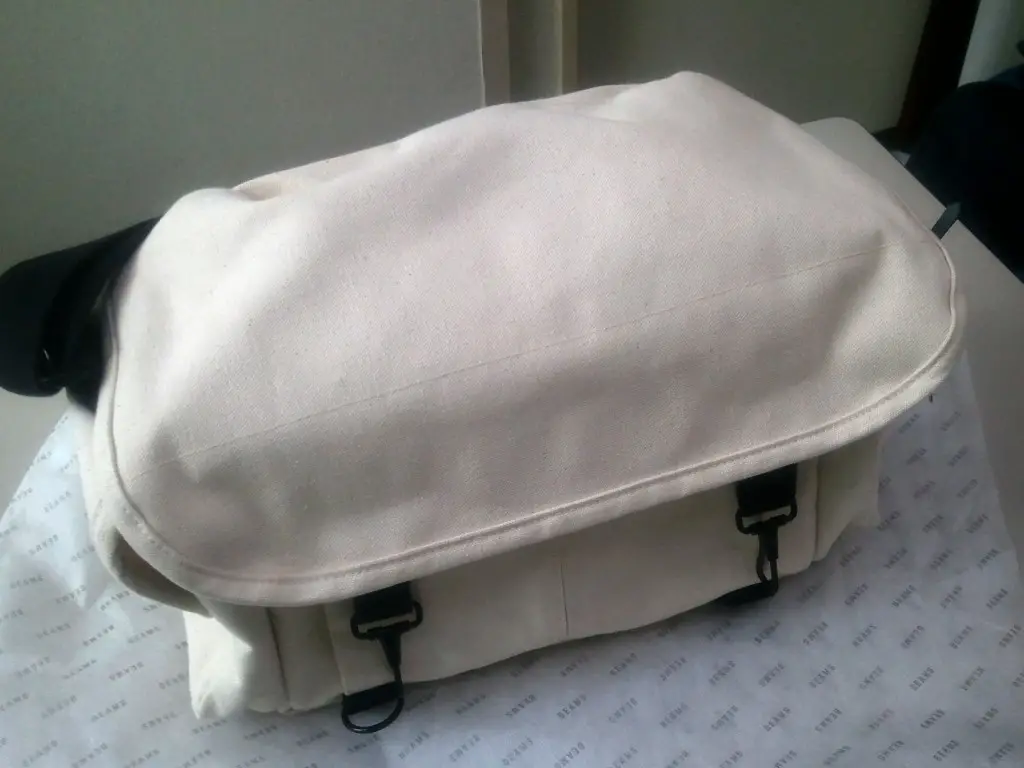 The undyed cotton canvas Domke F2
Next up we have the undyed cotton canvas F2. This thing is gorgeous, with its raw white unfinished canvas it has an old school appeal, whilst bringing a fresh look to the Domke line-up. The F-2 is a serious photographers bag that can basically hold everything that you would need, and then a little bit more. The canvas is stiff and slightly rough to the touch, as you would expect, and it looks like it will stain and wear into something that is completely your own. I would love one of these bags, and I am seriously considering breaking the piggy bank for one.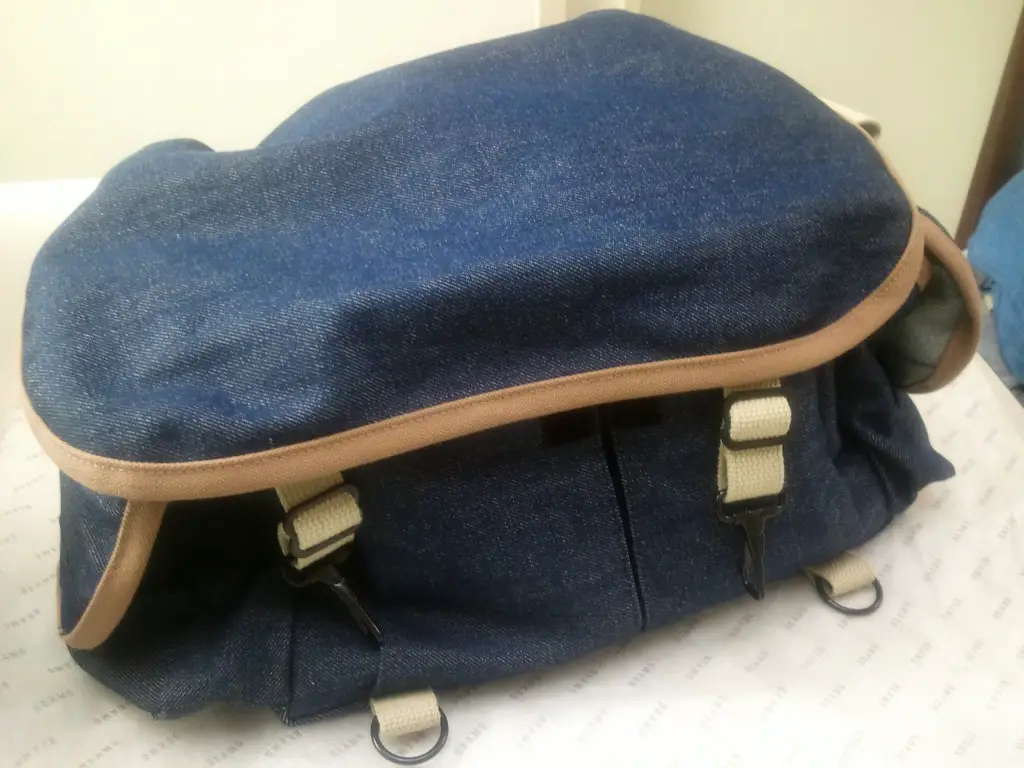 The dark denim Domke F2
This one is the dyed denim F2, and again you can see that it has that look of a bag that is going to age and weather with you. Before you know it you will see scuff marks and rubbing points that will look fantastic. The sand piping on this one and the F-5xB version of this bag really set the bag off and give it an edge that would otherwise be lost if it was completely denim. This looks like a Domke bag in every respect.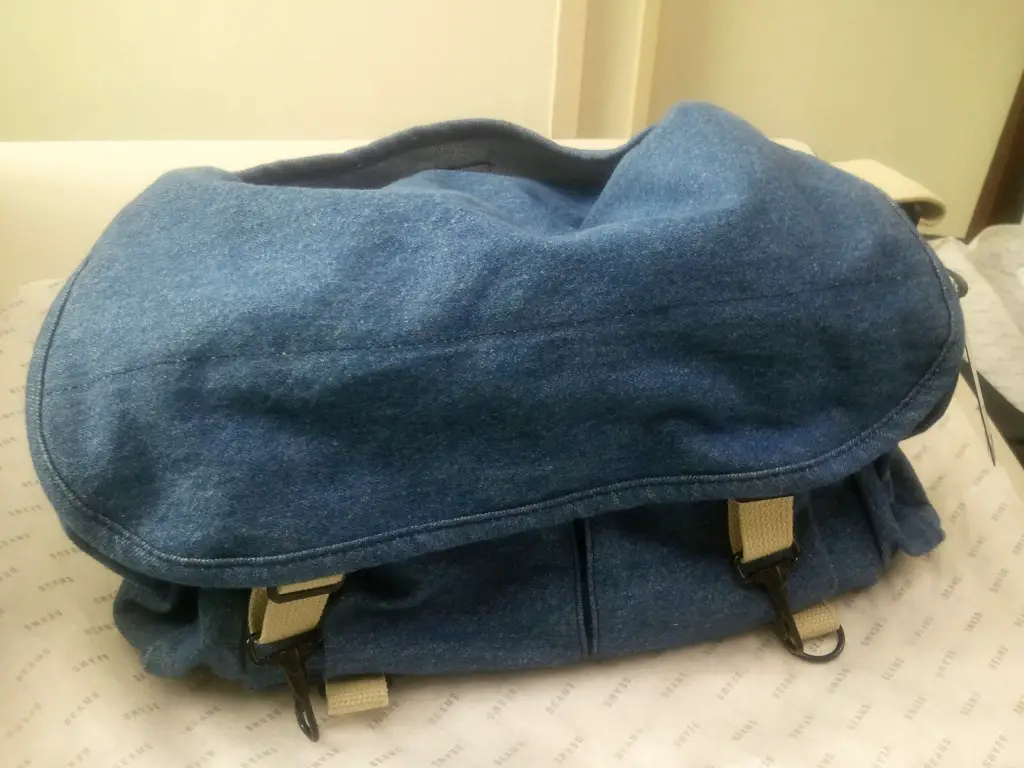 The washed denim Domke F-2
The final bag I have for you is the washed denim version of the F2, and as you can see it has a distinct look all of its own. The washed denim is a lot softer than the other bags and looks like it will mould to you to become a very personal bag over time. It is almost a stealth Domke bag, as at first glance you would not have it as a camera bag at all.
Domke has really surpassed itself this time. Collaborations are always a bit of a crapshoot and you can end up with some rather unusual designs, but this one works and works well. The Denim was a perfect choice for the bags, and I am very excited by the unwashed denim versions. I hope that we see more of these in the future.
If you haven't got a Domke bag maybe it is about time you sat down and had a chat with yourself, as there is obviously something wrong, either that or you have obviously been living in a cave or Uzbekistan or something. So this is your chance to get one and change your life.
These bags are only available in Japan, so if you live in Japan you can order them directly from Beams by clicking here. If you are after a regular Domke bag and you are in Japan then you should click here to go to the website of the official Domke distributor in Japan, the Ginichi Corporation, they are a wonderful bunch of guys and can help you find everything that you may need.
If you want one of these limited (very limited indeed) bags and you don't live in Japan then drop me a line here and I might be able to get one for you, then you can be the envy of your friends and beautiful women will fall at your feet, for you will be elevated to the status of a god.
Cheers
Japancamerahunter