Review: Safelight Cycling Bags
Our friends over in Berlin have beat us to the punch and recently unleashed onto the world Safelight Cycling Bags. Cameras and bicycles are objectively humankind's greatest inventions ;) and we're always on the lookout for ways to combine our two passions. I believe Safelight Berlin shares our sentiments and have produced a series of bags with people like us in mind. Something about that profound tactile connection with gearing, levers and mechanical bliss unites us. If you carry your film camera on your rides, these bags were designed for you. We're thrilled to take a closer look at what these bad boys can do.
The Collection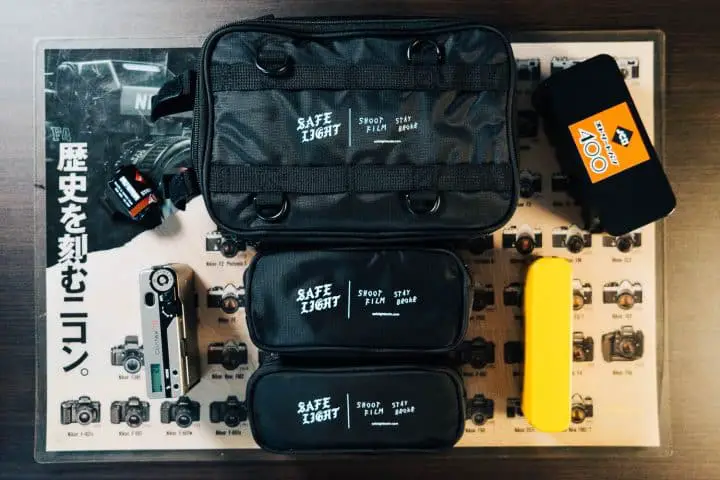 Safelight has released three sizes of bags/pouches for the cyclist in mind. All feature the sweet gothic Safelight logo and "Shoot film stay broke" emblazoned on the front panel. Indeed, especially with the prices these days. The Safelight 'PNKW' Bag is the largest of the three, and can be attached to your bicycle frame or used as a stand-alone sling bag. The other two bags can either be clipped to a bag or backpack and comes with a strap to be used as a small pouch as well. Let's take a closer look at each one.
Safelight 'PNKW' Bag
The Safelight 'PNKW' Bag is made of high-ballistic nylon and comes in black and pink. Its dimensions are 17x 25 x 7cm. It can be attached to the bike frame by hanging it from the top tube and fastening it to either the down tube or seat tube. With the bag more towards the front of the bike, you can only attach one fastener to the down tube unless you have like a huge size 60 frame. For reference, the Panasonic pictured here is a 53. In addition, the fastener straps are designed to fit only steel bikes #steelisreal. Modern carbon and aluminum frames have far too fat tubing to be attached.
I find being able to attach both straps to the seat tube is more secure and reduces the wobbling around on windy days or rough roads. An issue I find here with this arrangement though is there is not enough room for a bottle in the seat tube bottle cage. You might be able to squeeze in a small keg but a water bottle will only fit on the down tube. I like the various rings and cord straps to secure to additional bags but in actual use I feel it might impede with peddling in this position.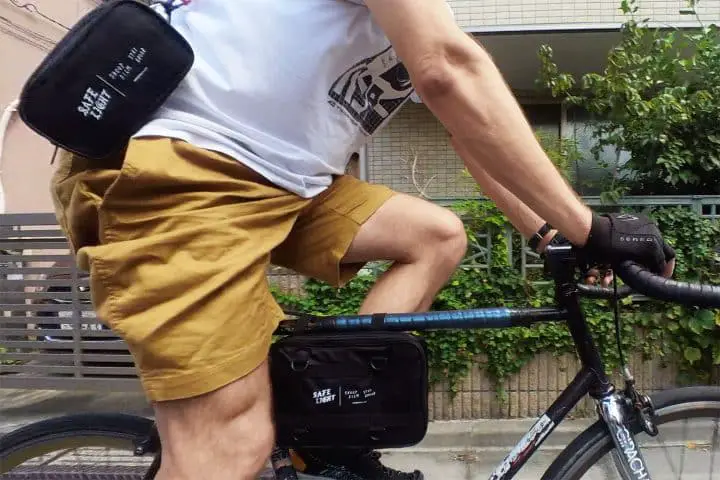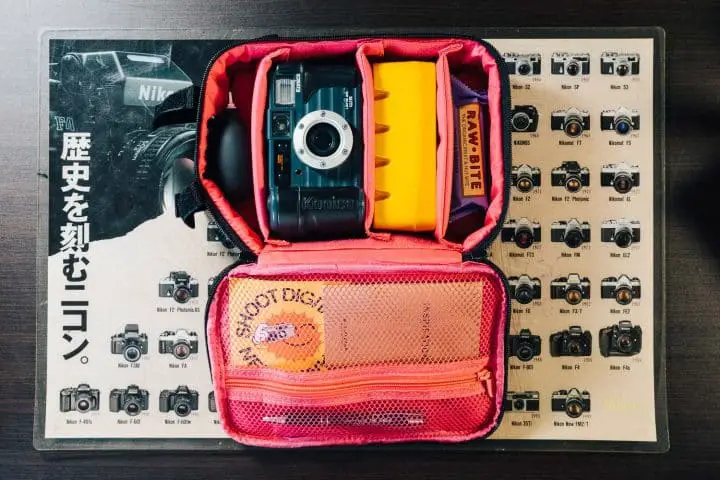 For the bag itself, it offers a nice storage solution for your essentials, keeping your gear safe and neatly organized. It features multiple adjustable padded compartments and an easily accessible internal zippered pocket. It also comes with removable carabiner pink cord strap for those on-the-go moments. Construction looks good, it doesn't feel like it's gonna fall apart any time soon and zippers run nice and smooth.
Priced at 39 euros, you can pick one up here
Safelight 'XBRG' Pouch Mid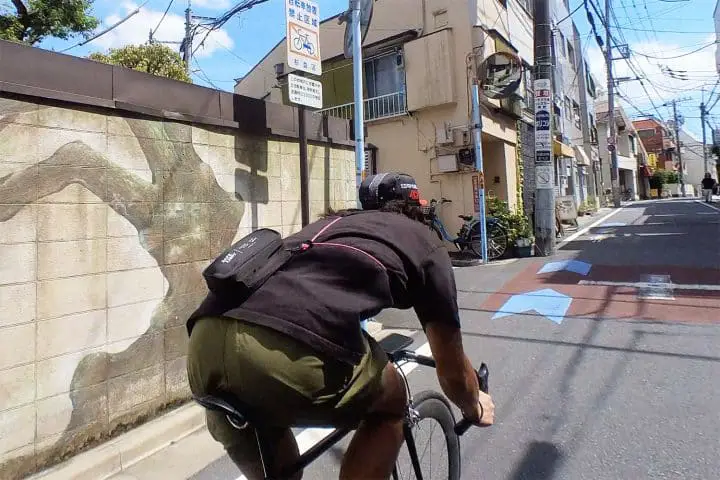 The 'XBRG' Bag is made of the same nylon, comes in black and pink and is 17.5 x 9 x 7 cm. You can keep your valuable items in one versatile pouch for easy storage and access when you are on the go. It features a special hook to hang it to your fav backpack, a neck strap and a small internal zipped pocket.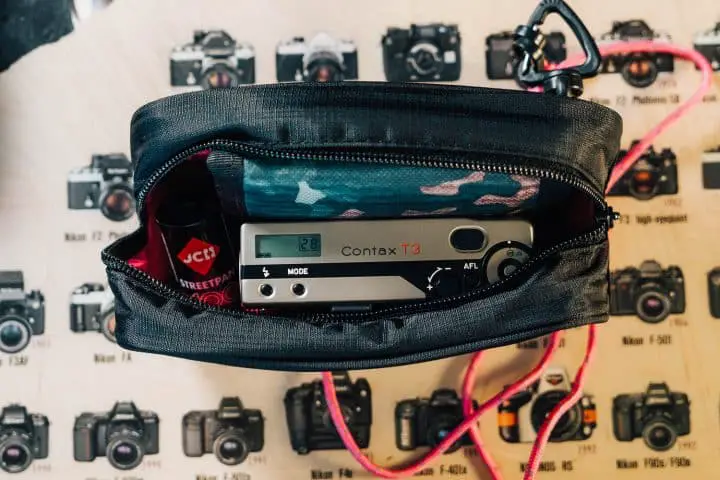 It fits either a point and shoot camera, 10 x 35mm film, 15x 120 film, protein bars, sunglasses, etc. Here it comfortably fits a wallet, Contax T3 and extra film. Nice for a quick combini stop or when you want to travel light. The cord has an adjustable fastener to secure it tightly to any body size.
Priced at 20 euros, pick one up here.
Safelight 'NKLN' Pouch Mini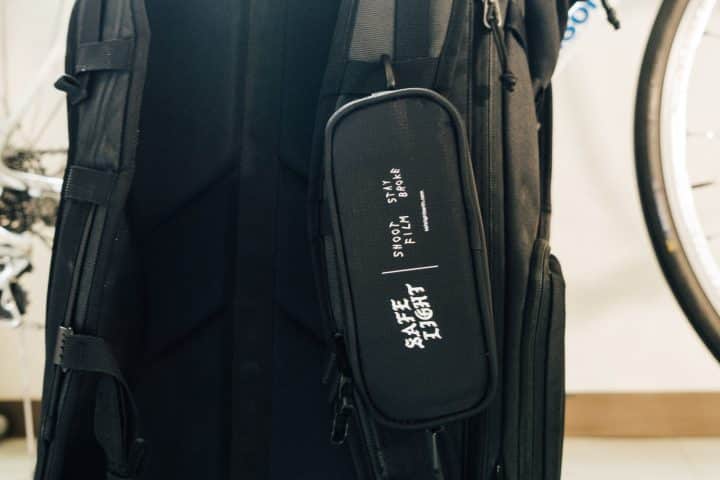 The smallest of the three, the 'NKLN' Pouch mini is 17.5 x 7 x 4 cm. It is intended to be hooked on your favorite backpack or messenger bag.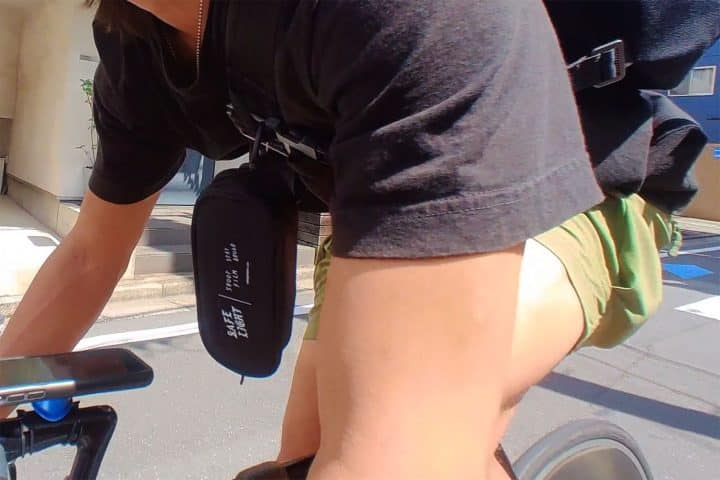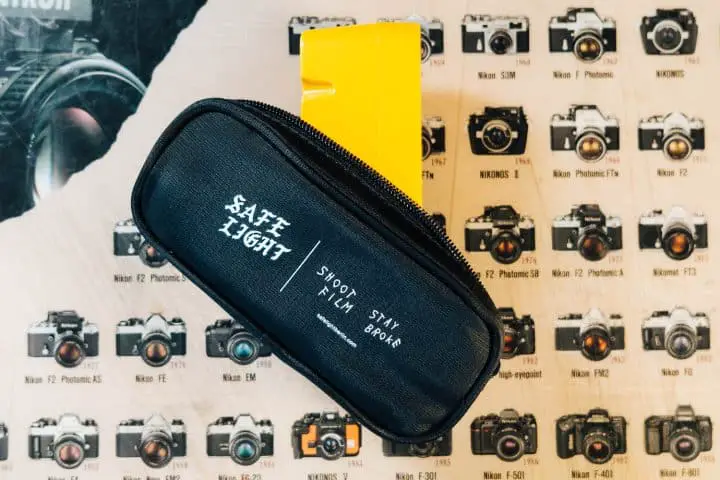 It fits a small point and shoot with room for a couple rolls of film or a JCH film case for that quick and easy access. Attach the included strap and it can be a nice little sling.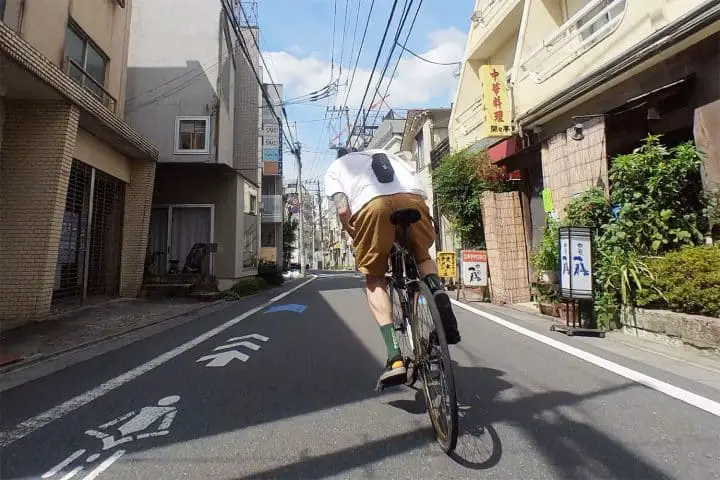 Priced at 15 euro, pick one up here.
Safelight Cycling Bags Final Thoughts
It is refreshing to see projects such as these Safelight Cycling Bags that combines cycling with photography. Mash SF had their sweet film canister water bottles and its great that Safelight is branching out with these cycling bags. I look forward to the next iterations that could bring some improvements such as more room for a water bottle or a soft lining inside the attachment straps to minimize paint scratches.
I also love the little design choices such as the inside label saying "Smile! You're on camera." Construction seems good, prices are reasonable and you'd be supporting one of the good guys. If you're ever in Berlin, check out their new store that opened a couple years ago. What do ya'll think? Is there a demand for more cycling oriented camera gear?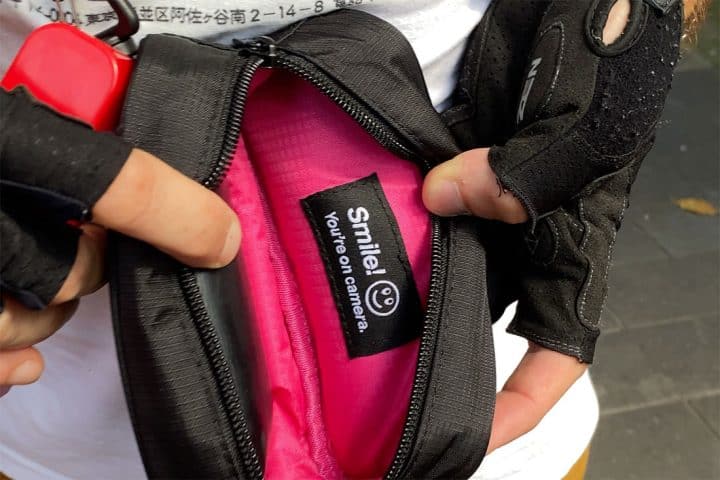 MN