Get Featured: Ben Beech
Today I am very happy to share the work of a mate of mine, Ben Beech. This is a story of a gifted camera and some film, and the work that came from that gift. Check it out.
About two years ago I popped into my local camera shop in suburban Tokyo, to catch up with the chap who runs it. It's a ramshackle little shop, stacked from floor to ceiling with old film cameras and folders upon folders of receipts from years gone by. The owner who is about seventy years old has a thorough understanding of all things photography.
After the usual ten minutes of small talk and catching up he pulled a camera from behind his chair and handed it to me. It was an early seventies Olympus Trip 35. He went on to explain that a long-term customer of his had given it to him under strict instructions to gift it to somebody who would appreciate and use it, as it had been sitting around at home collecting dust for years.
He then disappeared out the back of the shop and came back with ten rolls of Konica Minolta 100 film. I was to use the film in the Olympus Trip, he said, and he offered them both to me free of charge. Completely taken aback by this unexpected act of kindness, I thanked him and loaded up the first roll there and then.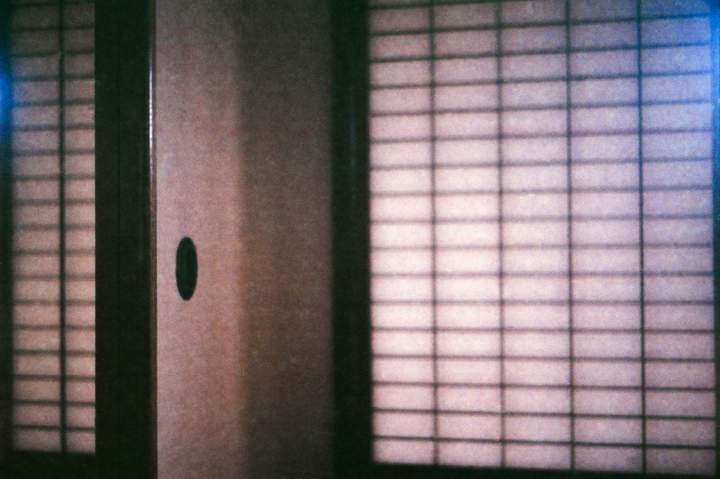 When I got home I realised this film had been discontinued some years ago and that all ten rolls were almost a decade out of date. So there I was with this old Olympus camera and a stack of old film, I decided to dedicate all ten rolls to one single project.
I wanted to try and create a body of work that has a timeless quality about it, one that could be as old as the camera itself. I felt the dated aesthetic of the film would lend itself to such a project. I carried the camera in my bag for the next few months snapping scenes around Tokyo and the rest of Japan that showed little signs of twenty-first century living. This meant no modern cars, architecture or technology.
Challenges I faced with this project included shooting with a (fairly unforgiving) zone focusing system for the first time and working with the inevitable increase in grain and subtle colour shifts due to the film being kept in a humid shop for a decade. I tried to compensate for the loss of sensitivity as best I could by shooting the film at ASA 40.
This is a selection of the images I came away with from this project, taken in various towns and prefectures in Japan. Thanks for checking them out!
Links:
Instagram: @benjaminbeech
Tumblr: @benjaminbeech
Thanks for sharing your work with us, Ben. It is really nice to finally see this work, it is a lovely story.
Click on this link and send in your project/work: Get Featured. *I am looking for mainly projects, not individual images*
Oh, and click here to see a few of the photographers that have been on the site before https://www.japancamerahunter.com/?s=featured
There is currently a wait of around 3-4 months due to the level submissions. Thanks.
Please make sure you come and comment, polite and constructive critique is welcome.
Thanks
JCH