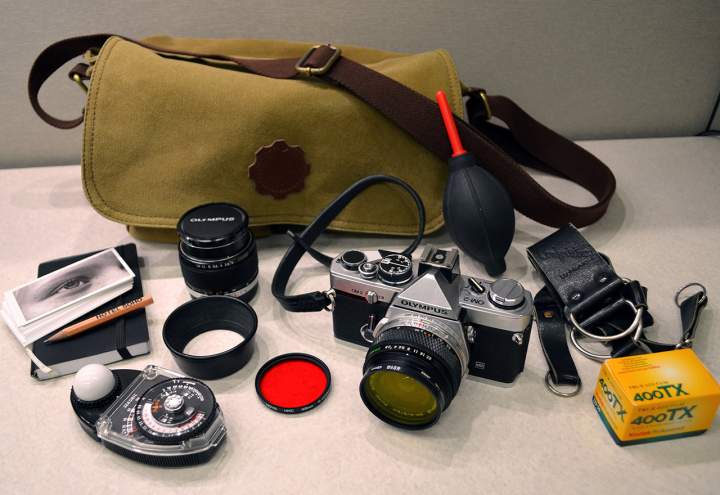 In your bag No: 1388, Craig Maki
Off to motor city today. Craig shares his return-to-film bag with us. A lightweight and dependable setup. I love this one.
Check it out.
Greetings from Detroit, Michigan! I enjoy the JCH site for posts about film photography and equipment/photo/book reviews. Love to see other people's camera bags and their thoughts and plans behind them. Here's a peek at mine.
From age twelve I've used cameras, although my earliest efforts involved animation experiments with Super 8 movies. I attended University of Michigan in Ann Arbor, where I explored a variety of interests, not just photography. After graduating, I worked as a designer, hosted and spun records on local radio shows, and began performing in bands. I also researched and wrote a book about early folk and country music in Detroit.
A few years ago, I returned to photography to continue developing my sense of composition, and explore visual ideas. At my job I was often called upon to shoot photos with Nikon DSLRs. When I thought about what I wanted to use for my personal time, I disliked the bulky size of modern DSLRs. Having grown up shooting film, I had no hangups about grabbing a couple of old Polaroid cameras to get started – a Land 250 (with Fuji pack film) and a OneStep (with Impossible Project).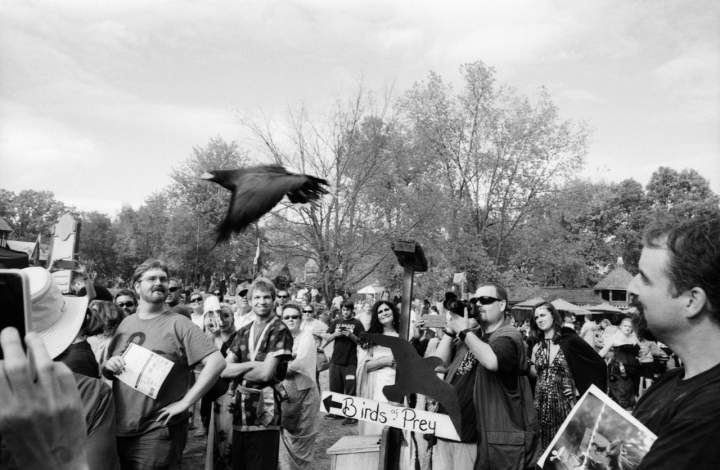 I dived into a personal study of photography via books, exhibits, and the Internet (JCH is a favorite resource). My dad gave me his 1980 Ricoh XR-2s with standard 50mm lens, and I began shooting in the streets of downtown Detroit (where I work) and elsewhere. Last year, one of my Detroit photos hung in a juried exhibition at my alma mater.
In late 2014, a friend offered me a collection of 1970s Olympus OM-2 camera gear, some of which I carry everywhere (see the bag). While I've mostly shot black and white film (Kodak Tri-X, T-Max, and Ilford HP5 – stock from my local shop), I loved using Kodak Portra 400 color film during a trip to California last year.
My little Kaukko bag currently contains the following:
Olympus OM-2
Zuiko lens 28mm f/2.8
Zuiko lens 85mm f/2
Yellow lens filter
Red lens filter
OM lens hood for 85mm
Dust blower
Sekonic L-398 light meter
Kodak Tri-X 400 35mm film and empty canisters
Comfortstrap by Hervic
La Cravate wrist strap by Harry Benz
Notebook and pencil
Business cards with my online photo account info, for people I meet while out shooting
Not pictured: LensPen, microfiber cloth, batteries
Keep up the excellent work Bellamy, and thanks!
Craig Maki
Flickr — http://www.flickr.com/photos/craig_maki
Instagram — @bonesmaki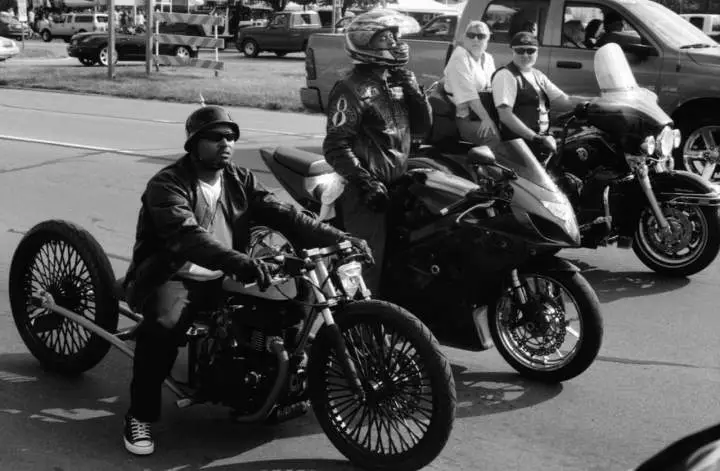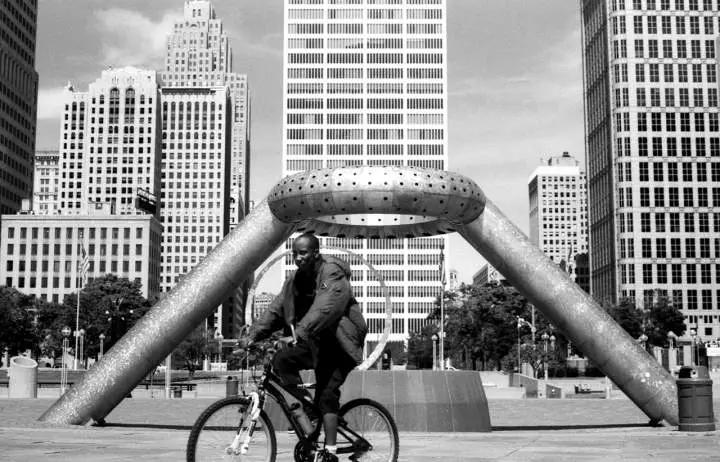 Thanks fpr sharing your bag and work, Craig. Nice to hear of your journey back to film.
Check out the links and please come and comment.
Keep them coming folks, we need more submissions, so get your bag on Japancamerahunter.com
Send me a high resolution image of the bag. Optimum size is 1500px across. Please ensure there is a bag in the shot, unless you don't use one. The more you can write about yourself the better, make it appealing and tell us a story. Snapshots of your gear with a camera phone and no words will not be featured.
Oh and don't forget your contact details (twitter, flickr, tumbler et al). Send the bag shots here. Please understand that there is a long wait now as there is a backlog of submissions. Not all make the cut, so make sure yours is funny/interesting/quirky. And please make sure the shot is of good quality, as the ones that are not do not go up.
Cheers
Japancamerahunter