Film News: Kono Films
It has taken me a while, but I have finally got around to doing a review on these funky and interesting films from KONO! The Reanimated Film. These handrolled films come with a few different effects that are a lot of fun to experiment with. Check them out.
I shall be honest with you, I totally suck at doing reviews. It takes me ages to do them as I have so little time (seriously, I need a PA). Case in point, I got these films to review nearly a year ago and I have just managed to finally get them developed haha. It took me so long to shoot them as these are far removed from the usual films that I shoot.
I am a pretty vanilla dude, I like 400 monochrome, and sometimes a bit of slide film on the weekend if I am feeling frisky. So these films really put me out of my comfort zone.
Kono! The Reanimated Film sent me these lovely films to try, and try them I did (albeit slowly).
Here is a bit of blurb about the Kono!:
KONO! The Reanimated Film stands for special materials which were never or rarely produced for "normal" photography. Actually the films were never intended to be used in your 35mm camera, but for the film hungry motion picture cameras and for other procedures during the classic post production of analog motion picture material. The results can be similar to usual photography material, but they can also be radically different and totally weird. The aim is to experiment with KONO! and to experience new looks and pictorials impressions. Some of the KONO! Films are strictly limited, all of them are handrolled.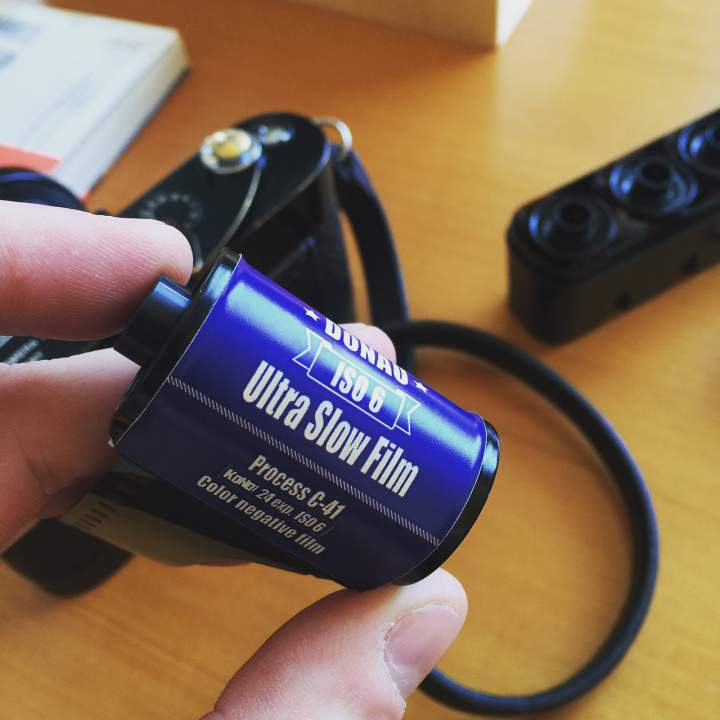 The first one I got my claws into was the fascinating Donau ISO 6 film (which is available exclusively through LOMO).
This stuff was fascinating and very hard to shoot. Ultra slow and with a strange blue tint, I have no idea where this stuff came from, but it gave everything an otherworldly view.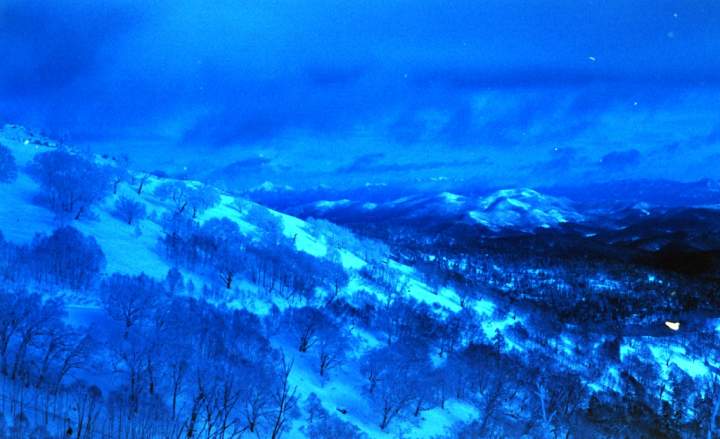 I put this stuff in an M3 and used an external meter with a relatively fast 50mm 1.5 lens. And then I took that setup snowboarding…like an idiot. Safe to say it was practically impossible to shoot unless I was stationary for a length of time. But after a trek up the mountains of Hokkaido this film came out of its shell, so to speak.
Once back in Tokyo I realised that I had a whole roll to shoot, and unless you have a specific target in mind with a film like this, it can be very difficult to use.  But I had to get through it, so I took it for a stroll through the streets around my office. There are some nice temples nearby that are always good for a shot.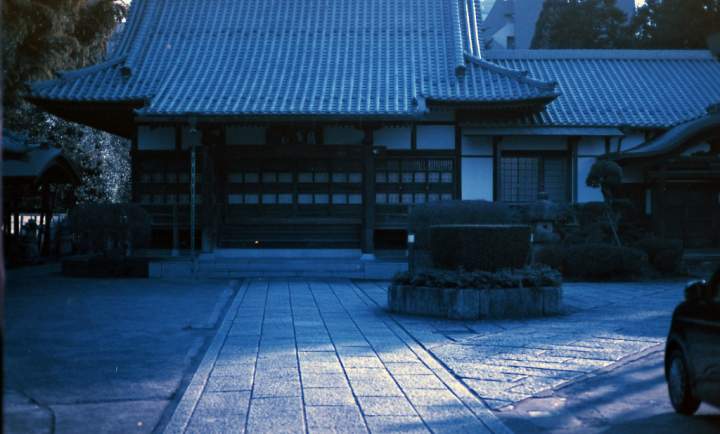 This stuff was fun to use, but extremely time consuming and it was very difficult to achieve consistent results. The latitude was pretty narrow and it really didn't take a lot to bugger the frame. Having an external meter was essential for this film, as it is simply too slow more most cameras to recognise. But it was fun and I like the cold feeling of the film.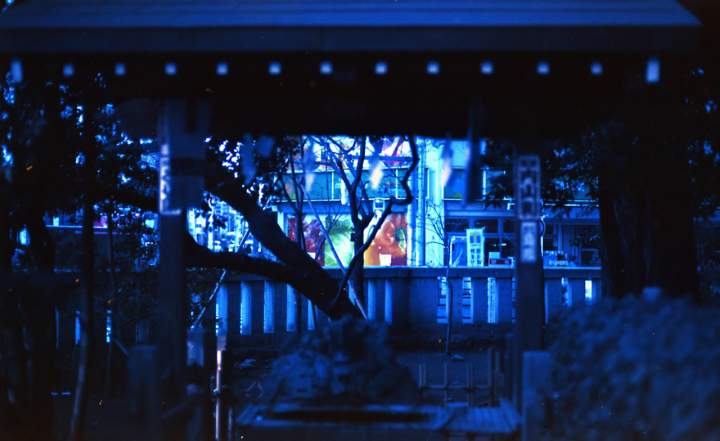 The next one I picked up was the Rotwild 400 film. Which is still available.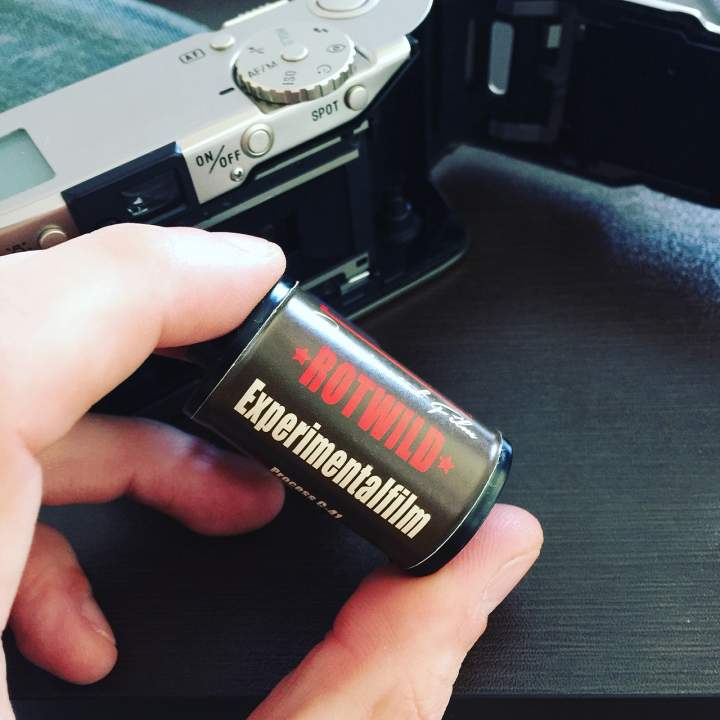 Now this stuff was a lot closer to what I was used to. The 400 speed means that it is easy to shoot in pretty much most situations. I had to test a Minolta TC-1 so I slapped this roll in the camera and went for a stroll on a lovely sunny afternoon.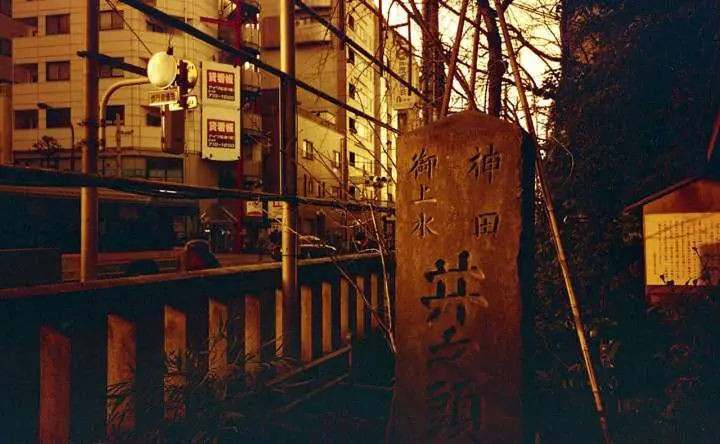 So this film is basically redscale from what I can tell. It gives lovely rich reds and orange tones to your images which can be a lot of fun to experiment with. I had a blast playing with this stuff and took my time shooting it.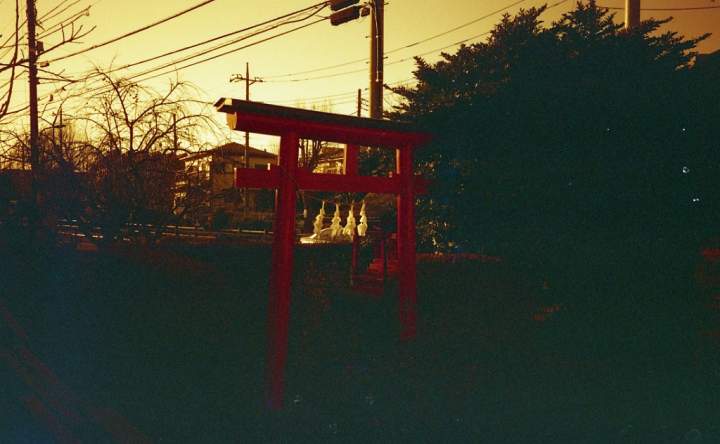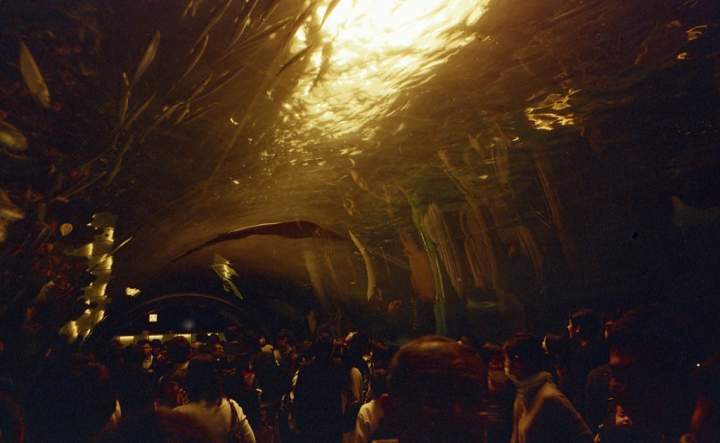 It performs well in low light and is pretty friendly to use, but the TC-1 definitely helped. I wanted to test it out in different light situations so I took the last of the roll to an aquarium. I love shooting those places because it can create really other worldly images. And with this film it adds an extra effect to it.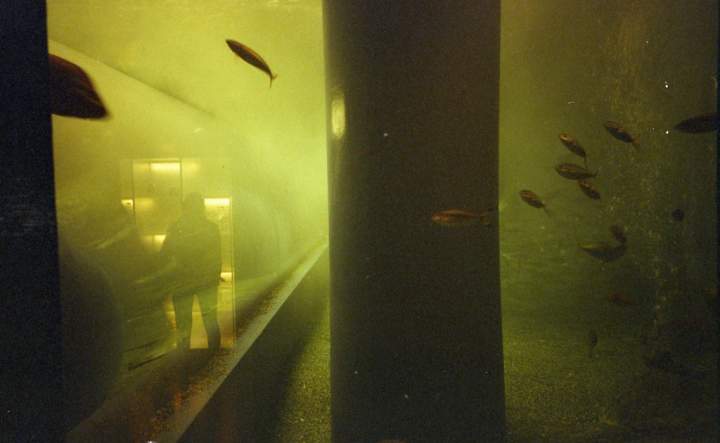 It is nice to see a company that is making custom films for people to mess around with. It expands the creative palette and gives people the chance to express themselves in a way that suits them. I think films like this are going to gain in popularity as the film market changes.
This stuff is not partularly cheap, but then none of the films are nowadays. It is still good to see someone making the effort to bring a different film option to the market, I hope that the guys at KONO! bring out lots more cool films for us to play with.
If you are interested in these funky films you can grab some of them or some of their other offerings over at their site:
And also check out their instagram to see some of the results of the other films they make: Instagram
Thanks
JCH