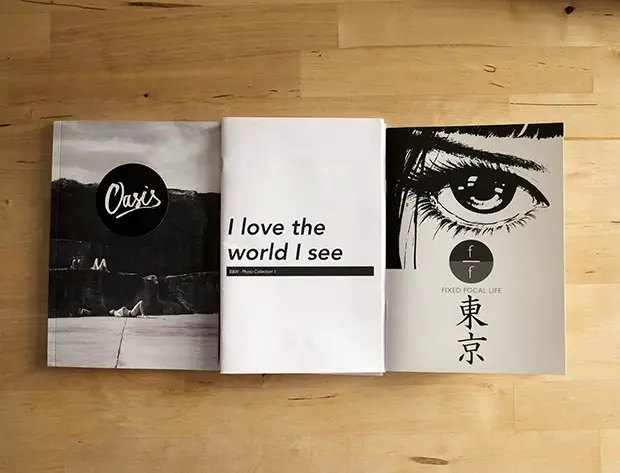 Photography zines (and books) No: 25
I am trying to catch up, I have sooo many good books and zines and they keep on pouring in! I am sorry if your book or zine is still waiting to be shown, I can assure you it will be, it just takes a bit of time. Check this lot out.

I never get tired of seeing great new work and sharing it with all of you. But I need you all to keep on sending them in. Keep them coming by following this link.
Thanks.
Oasis by Bloom Publishing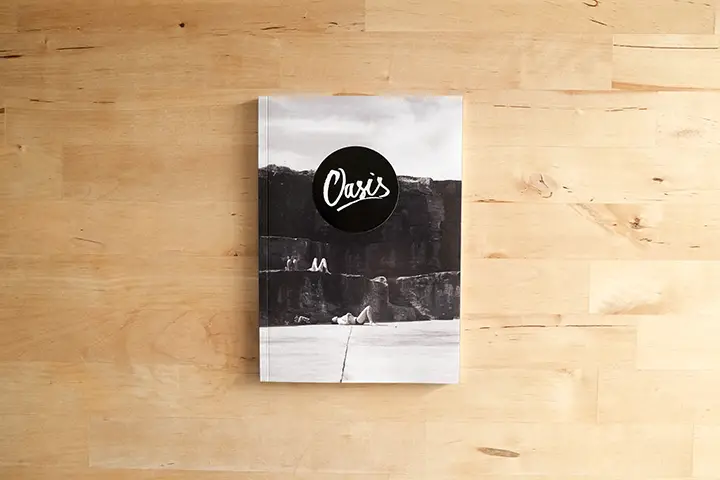 Some of the regular readers of the site might be familiar with Bloom Publishing, an outfit that produces photography books and exhibitions based in Australia. Lloyd Stubber and the crew have a passion for photography and that really shines through with these collections.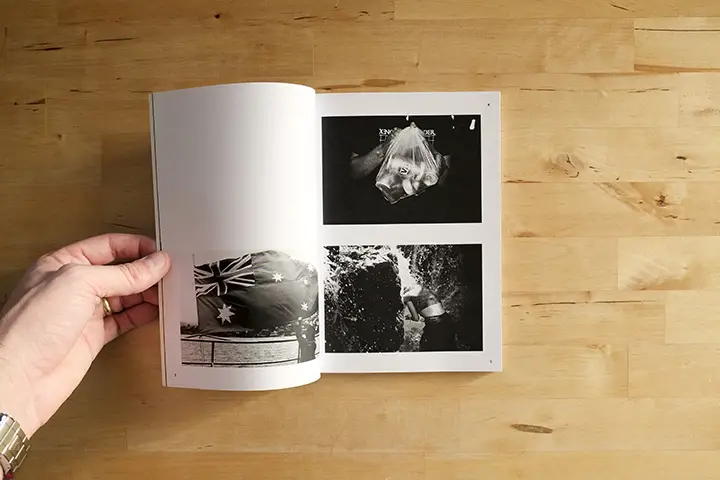 Oasis is a collection of Australian images, and when you look through the well produced zine you can see that there is a very diverse view on what the photographers see as Australian. Some are obvious, the flag, the cans of VB, but some a much more subtle.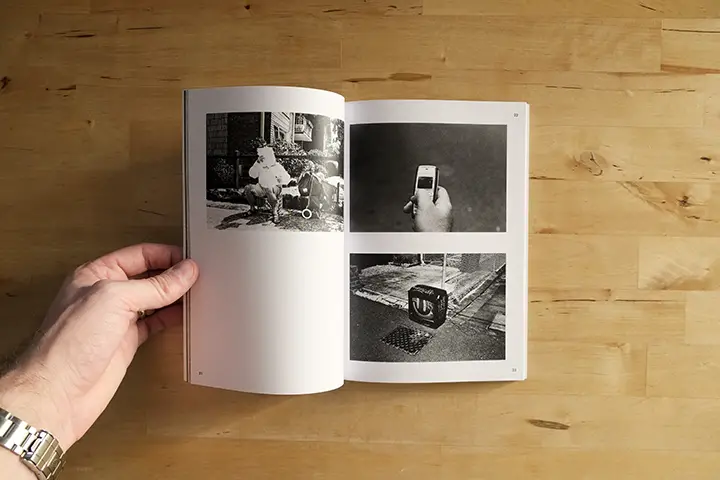 I really like the way the images have been put together, especially as there are so many different styles in this book, if not properly laid it it could be quite jarring, but this flows very well.
The 84 paged, perfect bound, laser printed, 6″ x 8.5″ title is released as a hand-numbered edition of 250. You can get your hands on one here http://www.bloompublishing.com.au/Oasis
Love The World I See by James Jay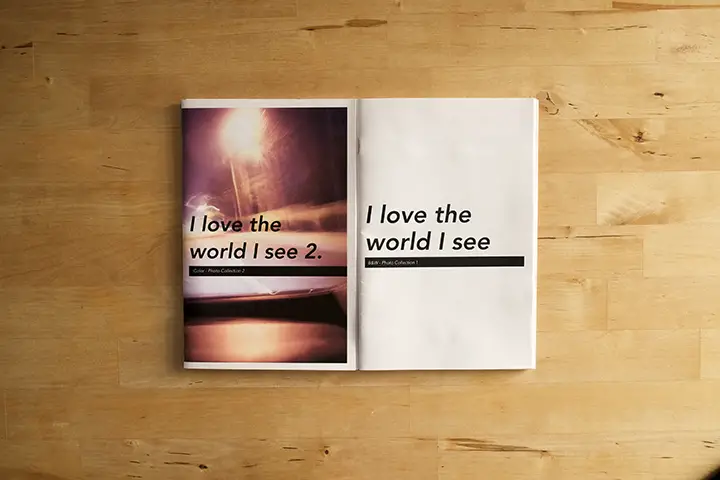 James shared with me not only some zines, but some mini zines, posters and stickers. How cool is that? I love it when I get these amazing creative packages. There is so much passion and energy in them.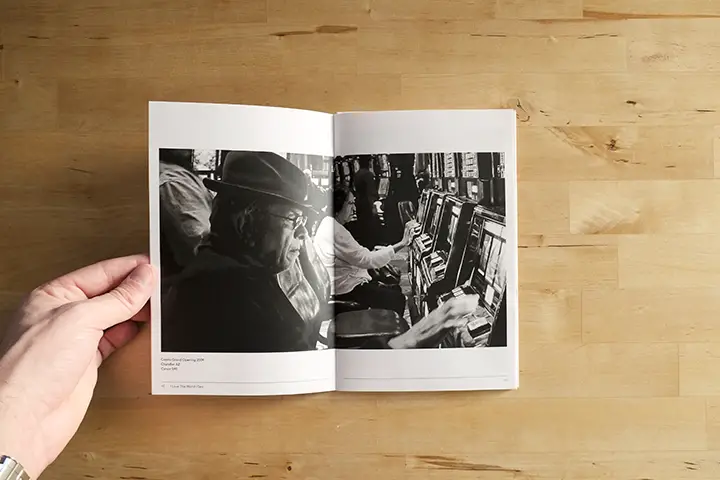 There are two books in this series, one in colour and one in Black and what. James has what might be said to be a different view of the USA, being a Akimel O'odtham Native American. These lovely little zines share with us his view of the community around him.
These zines show you a side of the US that many don't get to see, the view inside a reservation (which I find fascinating). James has an eye for the darkly comical, which you can see in some of the stories that are played out in these zines.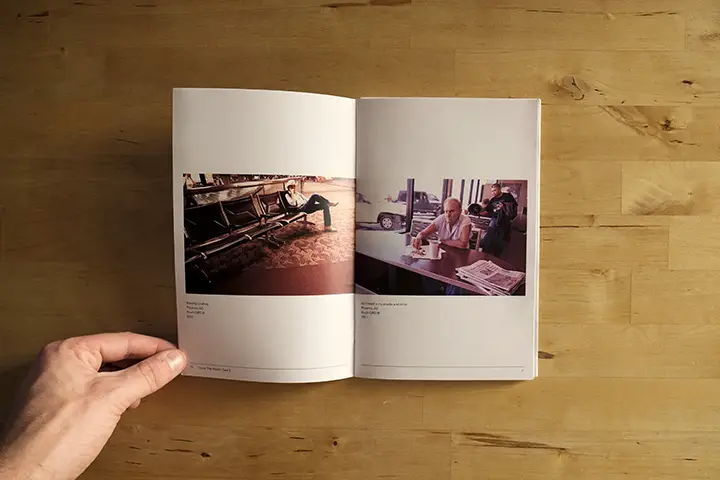 I like how he has separated the colour and mono images into two zines. Call me picky, but I can only really think of rare instances that colour and mono images work well together side by side. Breaking these into two zines really gives them a lot more strength.
If you would like to know more about James' work and maybe get yourself a zine then you can check out his site https://jamesjay.wordpress.com/ 
Tokyo by Tristan Parker

Tristan has been on the site quite a bit, even writing an article for us on changing your perspective which was very popular. Now he is back with a book covering the trip that he took to Tokyo and how he changed the way he produced his images, moving back to film for the work in this book.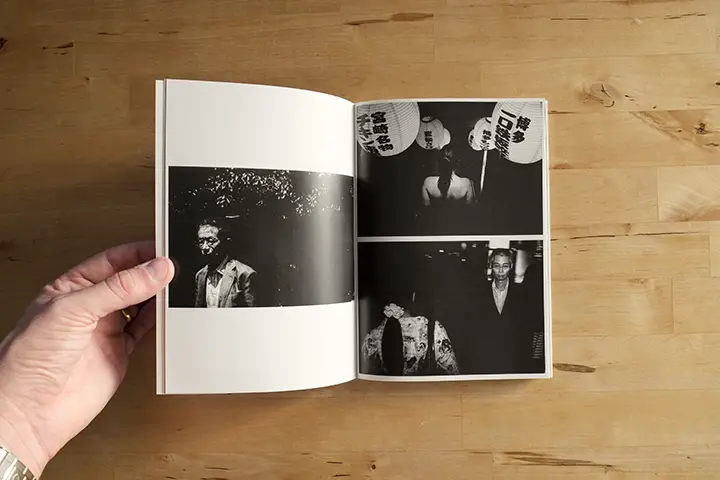 This analog feel really comes through with the grain and the contrast of the mono images in this book. This is a well produced street photography book, giving a visitors view of Tokyo. It is always interesting to see these as I miss a lot of this stuff from having lived in Tokyo for so long. Many things that I take for granted and walk past are actually very interesting and Tristan captures that. Sometimes I forget I am in asia lol.
Tristan uses shadow well and you can see that the really contrasty stuff is where his passion lies. This is not an immediately obvious street photography book as there are many images interspersed through the book to break up the street scenes and give us a sense of travel and wonder at the surroundings.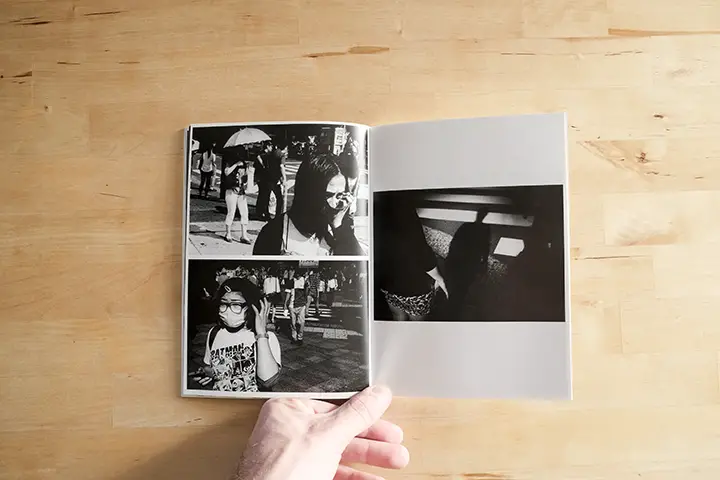 If you want to get your hands on one of these books then you can through Tristan's site http://fixedfocallife.com/
Thanks to all the guys for their submissions, it is a really cool thing to be able to share them all with you. And remember, this is open to everyone, all you need to do is send one to me. If you would like to have your zines or books featured then all you have to do is mail me. Hopefully there will be plenty more of you who want to get your books and zines out there to the world. Another instalment will be coming soon.
Thanks
Japancamerahunter