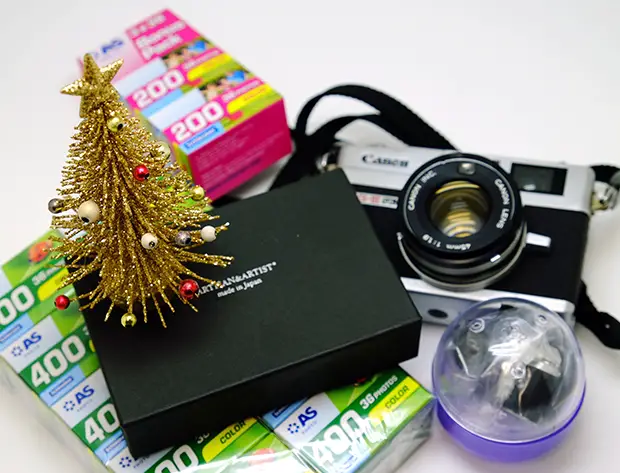 Christmas shipping news
A few people have been asking me about Christmas shipping and when the final date for orders is. So I thought I would tell you what the deal is.

Christmas is coming and the goose is getting fat, just like me after being chained to the desk for the last month. But enough about my exercise habits and more about work schedule.
Last year I didn't really have a cut-off date for shipping xmas stuff, and it was a mad dash for me. I spent most of Christmas time finishing paperwork and whatnot, and I really don't want to go through that again.
So, this year I will be shipping shop orders regularly up until the 15th of December. After this time I will be shipping less regularly and I cannot guarantee that your items will arrive in time for Xmas.
So, if you want some of my fine goods from the shop, please order them now or before the 15th to ensure that you will have them in time.
https://www.japancamerahunter.com/shop/
As for camera sourcing. I will continue to source right up until the 24th, and then I will have a couple of days rest (eating, sleeping, watching Bond whilst wearing a paper crown). Please understand though, that after the 20th it is unlikely you will get your camera in time for Christmas.
https://www.japancamerahunter.com/find-a-camera-in-japan/
Thanks for all of your support and understanding. I will do my best to get everything to you all in good time, but I am only human and currently working by myself until I find a replacement gopher.
Thanks
JCH